Kate Dolan on her debut feature film, psychological thriller You Are Not My Mother
---
Kate Dolan talks about her debut feature film, psychological thriller You Are Not My Mother (out now), Irish folklore, and the return to live gigs.
Irish folklore was a big inspiration for my film. As kids, we were told stories about faeries and banshees as if they were real. That sticks with you. People would be hesitant to build on a faery mound. I was also drawn to the idea of coming of age when traumas in your family are resurfacing. The folklore elements really complemented this story, and the changeling mythology felt like the right vehicle for it. I read a lot of books about Irish folklore, paganism and witchcraft. I love the idea of a regular person in a housing estate – like the granny character in this film – practising magic.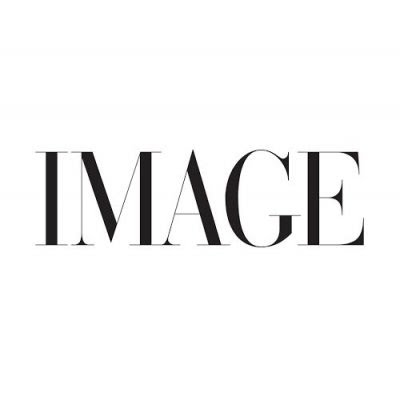 Kate Dolan photographed by Brian McEvoy
The horror filmmaker in me hopes audiences will be scared, but I also hope they can connect emotionally with the film. I wanted to capture that feeling as someone coming of age when you realise your parents aren't infallible. They have weaknesses. It can be really frightening if a parent is mentally or physically ill and you feel powerless to do anything about it. You can be forced to grow up very quickly.
I want to see An Cailín Ciúin after its win at Berlinale, Jordan Peele's Nope, and Euphoria Season 2.
I can't wait for the new Pillow Queens album, Leave the Light On and Charli XCX's Crash.
I'll be travelling with the film, so I'll be in the States end of March. My girlfriend says that a working holiday isn't a holiday! I'm also going to Primavera Sound in June – my first festival in three years, and Mitski and Dua Lipa in April. I'd love to get to Body & Soul this year, too.
This article originally appeared in the Spring issue of IMAGE Magazine.
In the summer 2022 issue of IMAGE, we're all about capturing that summer feeling. Heatwave or no heatwave, we've got summer excitement butterflies, and can't wait for some serious sun-soaked fun. From fabulous colour-drenched dressing to beach-ready beauty hacks we're embracing it all. Plus * Find your colour palette * Beachy summer looks * Vintage denim * Irish businesswomen * The motherhood dilemma * Lyra * Positive pessimism * Money psychology * Beauty summer hitlist * Hair transformations * Peaceful Paphos * Waterside escapes *
Shop IMAGE Summer 2022 now here, €5.99 + shipping.
Shipping cost: Ireland €3.50, United Kingdom €7.50 and Rest of World €10
Have you thought about becoming an IMAGE subscriber? Our Print & Digital subscribers receive all four issues of IMAGE Magazine and two issues of IMAGE Interiors directly to their door along with access to all premium content on IMAGE.ie and a gorgeous welcome gift worth €60 from The Handmade Soap Company. Visit here to find out more about our IMAGE subscription packages.