IMAGE Book Club: Read an extract from Isobel Mahon's debut novel 'Learning to Fly'
---
In the first instalment of the IMAGE Book Club, read an extract from Isobel Mahon's debut novel, Learning to Fly.
Things are looking pretty grim for kind-hearted stay-at-home mum Lucia. Taken for granted by her ungrateful daughters, talked down to by her glamorous best friend and cheated on by her architect husband, Lucia thinks things couldn't get much worse. That is, until she walks out of her beautiful suburban home and moves into a dingy flat about the railway tracks. At forty-and-a-bit, she's wondering if this is the end of the line.
Following a botched attempt to end it all, Lucia suddenly realises that she's, quite literally, not alone. She has a celestial being called Dariel by her side, and he's determined to be her guide. Despite his beguiling looks and angelic nature, Dariel has a few dodgy habits of his own, and he has to sort himself out before he can get back to where he came from. Over the course of a Dublin summer, an unlikely friendship blossoms, and Lucia discovers that there's more to life than she had ever imagined.
Isobel Mahon is an award-winning actress, writer and psychotherapist living in Dublin. Her debut novel Learning to Fly is on sale now. Read an extract below…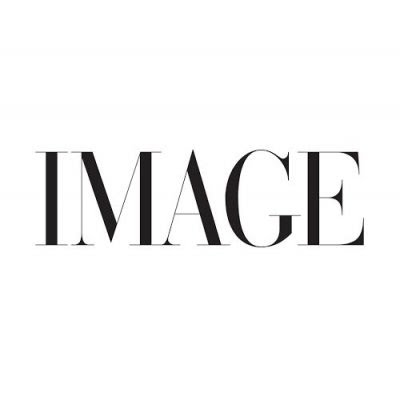 Isobel Mahon
---
Lucia had always felt that, whatever shortcomings there might be in her marriage, one thing you could always say was that they'd looked well together. People had mistaken her for a model in her twenties and at forty- six she was still a good-looking woman, but not a babe, not by a long stretch. Those bloody floor-to-ceiling mirrors again.
She caught sight of herself in the crowd with her dull blonde hair and purple silk velvet tunic dress she'd so adored when she'd spotted it on the mannequin in a vintage shop. But now, surrounded by twenty and thirty-somethings dressed in light, fitted, sleeveless dresses and heels as fine as knitting needles, she began to feel safe, frumpy and, well, ever so slightly second-hand.
A tanned, French manicured hand emerged through the crowd and gripped her husband by the arm.
"Jonny, can I just grab you for a second? Sorry Lucia, won't be a tick." And that was all. The Fabulous Felicity's tone was a purr and the accent … impossible to place but definitely not Irish. Nothing remotely inappropriate had occurred with her but … somehow, there was something so familiar, so effortless, so … intimate about the gesture that it felt to Lucia like a punch in the stomach.
"So … are you busy yourself?" asked the dishevelled developer who looked about as interested as if he were starting a conversation with the mushroom canapé he'd just snatched from a passing tray. In truth Lucia dreaded conversations like this where your only currency was what you did.
"Not really … So … have you enjoyed working on the project?" "Naah, it was a pain in the arse to be honest."
Well, at least you had to admire his honesty. He inserted the canapé whole into his mouth through which he excused himself and vanished into the crowd. She was left clutching an empty glass with no trays of drinks in sight. She could see Jonathan through a gap in the crowd discussing something with Felicity and another partner, their heads huddled close together.
"Jesus, there you are, thank Christ. I'd have walked in front of traffic to dodge this but Sharkey made me come."
Antoinette had squeezed herself into a multicoloured stretch lace dress and her signature "fuck me" shoes. She appeared to have completely forgotten the abuse she'd doled out the previous evening but Lucia was so overjoyed with relief to see her friend, she was more than happy to let it go.
Learning to Fly by Isobel Mahon is available as an ebook and hardback on Amazon Books. It is also available from The Book Depository..
Make sure you check back into later this week to get an insight into the life, times and writing process of Isobel Mahon with the first instalment of our Author's Bookshelf series…