Nutritionist tips to navigate the current vegetable shortage
---
We all know that it's important to get our (minimum) 5-a-day. But with veg shortages beginning to hit supermarkets nationwide, how can you ensure you keep your kitchen, and your nutrient supply, stocked up?
When the war on Ukraine began, distribution problems across a range of products started hitting retailers. The UK's departure from the EU has already affected trade within the bloc. But now a new problem is threatening our veggie supplies.
Leonard & Sons have been operating in Dublin's traditional fruit and veg market since 1892. Owner Justin says that a new problem is now emerging. "Freezing temperatures in Spain have compounded their problems with the cost of peppers skyrocketing by 300 per cent in weeks and tomatoes up 200 per cent too.
He told the News at One: "Many people mightn't realise that a lot of Europe's fresh produce comes from Spain in the winter months because you need heat and you need water and they do have the perfect combination of both in winter.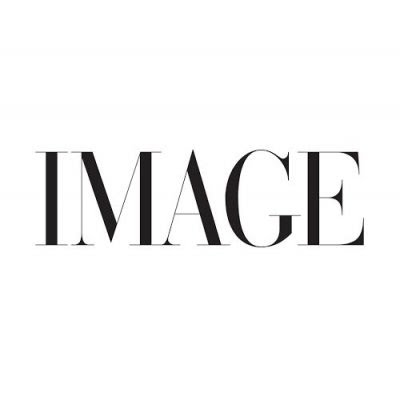 "But there have been 19 consecutive nights of frost in Spain and this has seriously affected supplies and Spain supplies most of Europe during the winter.
Mr Leonard said when temperatures go below zero plants stop producing and close in on themselves as a protective measure.
"As a result there is just no product available to be harvested.
Shortage
In recent days shelves in the fruit and vegetable aisle of many major retailers have had a noticeable reduction in stocks. So much so that it's prompted Dunnes Stores to issue a sign informing customers.
In a notice placed in the fruit and veg aisle, the Irish retailer stated: "Due to unseasonable cold weather in Spain we are short in supply of some of our Fresh Produce lines.
"Please accept our apologies for any inconvenience."
So how do we make make sure we get the nutrients we need amid this hopefully temporary shortage?
Harley Street nutritionist and weight loss specialist Kim Pearson shares her expert
advice to help you outsmart the current shortages.
"The first thing to note is that many of the shortages are of vegetables that aren't currently in season and grow in the UK or Ireland. Tomatoes, cucumbers, lettuce and peppers are amongst the most depleted stocks and in Britain, they are all summer crops." Kim explains.
"Embracing seasonal produce will not only help you navigate the veg shortage, it's also better for the environment. Get down to your local farmers market or sign up for a veg box. There are many companies who can deliver seasonal, organic vegetables to your door weekly."
Seasonal
This month, look out for seasonal vegetables like beetroot, purple sprouting broccoli, Brussels sprouts, cabbage carrots, cauliflower, leeks, mushrooms, onions, parsnips, potatoes, shallots, spring greens, spring onions, squash, swede and turnips.
As well as focussing on seasonal produce, there's never been a better time to embrace frozen and tinned vegetables and fruit. Here's how to navigate the tinned and frozen isles like a nutritionist.
Frozen
As a general rule, frozen fruit and vegetables are fully vine ripened and undergo minimal processing before freezing. Many frozen fruit and veg have a similar nutritional content to fresh produce. In fact, if you're not eating the freshest produce, frozen could even be a better way to go.
Fresh peas were found to lose 15% of their vitamin c after seven says when stored in the fridge, compared to 60% when stored at room temperature. However, when frozen, they only lost 10% after 12 months.
Spinach stored in the fridge lost 75% after seven days but after 12 months frozen, only 30% was lost.
Making it work
Make a berry smoothie using mixed frozen berries, frozen avocado (often available in Tesco)  frozen cauliflower (it sounds weird but you really can't taste it) and Sun Warrior vegan berry protein powder. Add water and blend. This is great for breakfast or post workout.
Frozen diced onion is really easy to use for tomato sauces, curries and bolognese and the bonus is you don't have to peel / chop / cry yourself. Dunnes has a good availability of this and frozen chopped garlic and chilli, in the frozen aisle.
Get some grilled frozen grilled veg to make a colourful plate of mixed vegetables. You can roast them or cook in a tomato sauce:
Many retailers sell sliced mixed peppers which work in stir fries and tomato sauces. Cook up a big batch of tomato and veg sauce with tinned tomatoes, onion, peppers, etc and then use it to poach eggs, fish in.
Tinned vegetables
Tinned fruit and vegetables tend to have a bad reputation, and not all of this is without good reason. Some tinned foods undergo a lot of processing to lengthen their shelf lives, such as blanching and the addition of salt, syrup or additives. These processes can also compromise essential nutrients, particularly water soluble nutrients like vitamin C.
In addition, some cans are lined with bisphenol-A (BPA), a chemical associated with an increased risk of cancer, so opt for BPA-free tins wherever possible. There are instances that tinned are best, however. The heating process used in preserving tinned tomatoes makes the powerful antioxidant lycopene more bioavailable. And at times, few things beat the convenience of grabbing a tin from the cupboard.
Making it work
Where possible, choose brands like Biona which are BPA free. Tinned sweetcorn works well in a winter salad or salsa. Choose one tinned in water. Try Suma organic chopped tomatoes with basil for tinned tomatoes with a tasty twist While most fruit is tinned in syrup, not all is."
Image @ Unsplash Dan Cristian Pidure