New exhibition 'The Art Of Strength' featuring Vicky Phelan explores Irish womanhood
---
Emily Quinn's exhibition The Art of Strength was launched this weekend and IMAGE Contributing Fashion Editor Sinead Keenan was in attendance. We're blown away by these powerful images and can't think of a better way to celebrate Irish women ahead of International Women's Day this week.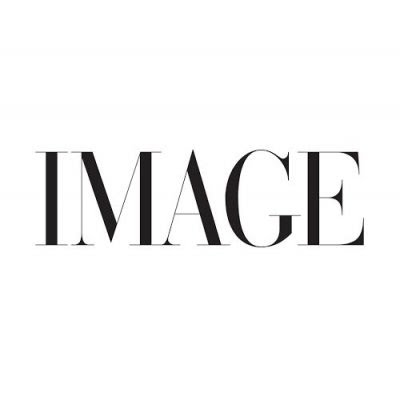 Grace O'Malley portrayed by Imelda May, dressed by Úna Burke and Sharon Hoey with a brooch by Kieran Cunningham
There was a great turnout from the world of art, theatre and fashion at the Atelier Now Gallery in Dublin last night for the launch of photographer Emily Quinn's passion project The Art of Strength. The exhibition featured portraits of historic Irish women, reimagined and portrayed by strong contemporary Irish women and styled by Catherine Condell.
"The idea for Art of Strength came about as a female pal of mine had to make a big life decision," says Emily Quinn.
"At the time, I admired her for her strength, her courage and it got me thinking of all the decisions us women have to make in life, and quite often it's our strength that keeps us moving forward. I started to research a little bit more and learned so much about so many strong women from our past and from that I picked the ones that really resonated with me."
"I've always loved Irish fashion and Irish design," adds Quinn. "My mother used to hand knit Aran jumpers for Shannon Airport so the idea of craft was always something I wanted to insert into a project and to me, my mother is a world of strength, so the project came to be. I read a beautiful and powerful poem by Eavan Boland called 'Art of Empire' and from that came the name Art of Strength for the project."
Catherine Condell was the stylist for the photographs. "The whole project was really great to work on and right up my street." She told IMAGE. "I have a huge love of theatre and film and have always drawn inspiration from them throughout the years . So, to get to work with these interesting  women portraying historical figures and using Irish design was truly a joy. I loved having to do my homework and research on each historical woman … one or two I had never heard of. I really just used my instinct."
Catherine and Emily styled and photographed Irish women portraying various inspiring women in Irish history, from Queen Maeve to Constance Markievicz, some of which you can see below.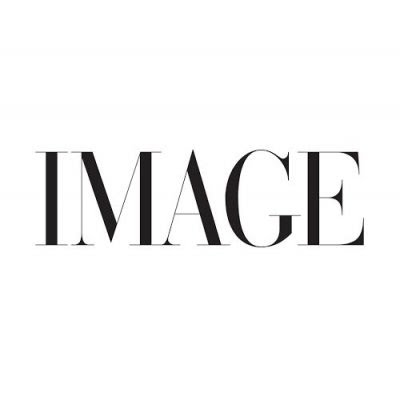 Hanna Sheehy-Skeffington portrayed by Vicky Phelan, dressed by Madigan. Shot in the University of Limerick, where Vicky once studied.
The first portrait in the series is of the late Vicky Phelan portraying suffragette Hanna Sheehy-Skeffington, with the help of make-up artist Leonard Daly and hairstylist Jenny Crawford.
"A few years ago, I had the honour to photograph Vicky for the cover of her book, Overcoming. When I read it, I knew we had to have her in the project. Hanna fought for women's rights, as did Vicky, and education was so important to both, so we decided to shoot this shot where Vicky had studied – the University of Limerick.
On the day of shooting, we were told we could only shoot in one room, as exams had started; that room was the newly-built Courtroom; it all felt so apt! The books in the image were my grandfather's – he was the assistant general secretary in the Department of Education."
Very soon after, the Covid-19 lockdown happened and the project was temporarily put on hold. "We waited, I considered the project again, had another baby and then sadly, Vicky passed away in November 2022, and with a heavy heart, I knew we had to complete this project for International Women's Day 2023."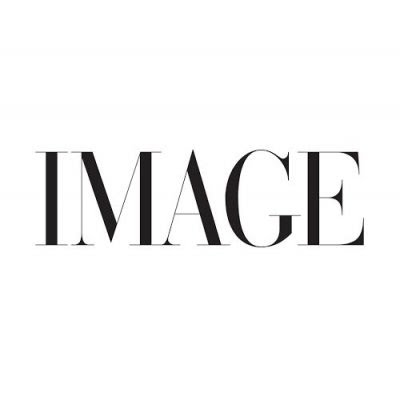 Anne Devlin portrayed by poet Felispeaks, dressed by Helen Steele. As a sign of loyalty to Robert Emmet, Anne Devlin was buried with Irish Wolfhounds on her tomb, so this shot features two of these dogs.
Emily visualised the images and picked locations and sitters but after speaking with stylist Catherine Condell, she knew this visually would be impactful with her vision and input. "Catherine has the depth and knowledge to understand the strength and power these women have and how we could bring them to a new generation of strong women. I had decided from the beginning I wanted a connection with each woman I had chosen… So each sitter was carefully considered."
"I wanted Anne Devlin portrayed by someone that I felt had two parts to them. We chose Felispeaks, as I felt as a poet she had a great voice in herself, but I loved that idea of Felicia being the voice of the new generation of Irish and a new powerful voice for Black and Irish. With Felicia we shot her with two Irish Wolfhounds, as Anne Devlin was buried with Wolfhounds on her grave as a sign of loyalty to Robert Emmet. We dressed her in Helen Steele, with strong green tones to represent that new Irish voice."
Stylist Catherine Condell adds "Anne was housekeeper to Robert Emmet, she conspired with him to rebel against English rule. Helen Steele was chosen for her strength of using bold colour … so the vibrant shade was very much used as 'the wearing of the green' and looked powerful on Felicia.  Wolfhounds are a sign of loyalty and appear on Anne Devlin's tombstone. It was a lovely touch by Emily to include wolfhounds in the shot."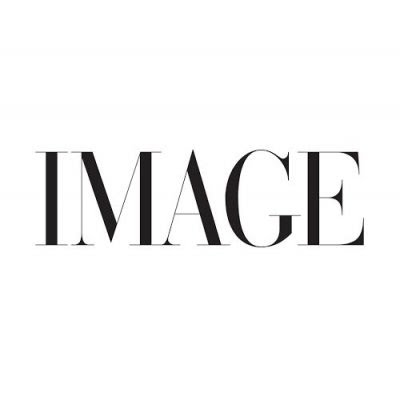 St Brigid portrayed by model and climate activist Aine O'Gorman, dressed by Peter O'Brien. Shot at the church in Belvedere College, where Harry Clarke's stained-glass windows are, as Clarke was Aine's great-grandfather.
For St Brigid, Emily chose model Aine O'Gorman. "On a car journey coming home from Kilkenny, we chatted for two hours, and Aine told me all about her climate activism, her passion for the earth and nature – it's a passion that flows through every fibre of her being, so I knew she had to be St Brigid.
I then learned she is a great-granddaughter of stained glass artist Harry Clarke, so we chose a chapel in Belvedere College, where some of Clarke's stained glass is on display, as he went to school there. Peter O'Brien dressed Aine, and it's made for a very dramatic and captivating shot."
Catherine adds "I adore Áine's delicate look and again she was a perfect match to be dressed in Peter O'Brien who is well known to love 'nun's' style clothing! He immediately thought to use the wonderful full length wool dress and then topped it with the black cape from his Couture collection…. The 'wimple' is actually a Lesage embroidered silk tulle polo shirt pinned upside down (!) and accessorised with jewelled rosary beads from his 1986 collection when he was at Chloe. We had great fun as you can imagine!!"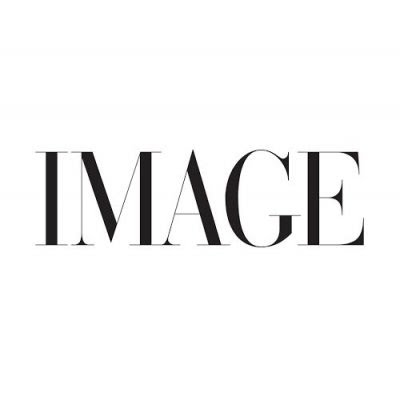 Eileen Gray portrayed by actress Simone Kirby, dressed by Mariad Whisker. Shot at the National Museum of Ireland Decorative Arts & History, Collins Barracks, where some of Eileen Gray's original pieces are kept.
Catherine Condell says of Simone as Eileen Gray, "I thought Simone was perfect to portray architect and furniture designer Eileen Gray. She has gorgeous auburn wavy bobbed hair which suited Eileen's look. Eileen wore simple monochrome clothes and therefore Mariad Whisker's soft architectural layers from her archive were a perfect match ….. both women absolutely timeless in their design aesthetics."
The exhibition will run in Atelier Now, Charlemont Street, Dublin 2 from Saturday, March 4 until Saturday, March 11. For further exhibition dates please visit artofstrength.ie