If the British media's treatment of Meghan Markle has told us anything up to the events that led to her formally leaving the royal family, it's that little has changed since the tragic death of Princess Diana. The press had an agenda when it came to Diana; this rippled down to much of the young women in the monarchy - right up to Markle in 2021 – and still, she and Prince Harry are criticised for wanting to finally attempt to control their own narrative. But really, what choice did they have?
The Duchess of Sussex has was labelled, right from the start. She's cold, she was the 'other' in the royal family; shunned for keeping her family out of the public eye as much as possible, for not openly welcoming the media which have subjected her to racist, smear campaigns from the very beginning.
When she was an official member of the royal family, she could never put a foot right, courting the press at her own will, is what the columns said. Spending millions refurbishing a cottage yet keeping her royal christening a private affair – the nerve. That wasn't the way Will and Kate went about things. They didn't break protocol. You could almost hear the sneering.
Is it any wonder, that Harry and Meghan wanted to share their side of the story?
Meghan has spoken candidly about the "almost unsurvivable" abuse she was subjected to online, and recalled being told back in 2019 that she was "the most trolled person in the entire world".
Meghan told the Teenage Therapy podcast: "Eight months of that, I wasn't even visible, I was on maternity leave with the baby – but what was able to be manufactured and churned out, it's almost unsurvivable, it's so big you can't even think what that feels like."
Still vilified 
George Clooney was right; Meghan Markle was being vilified – in many ways, she still is. It's one of the reasons no doubt, she and Harry will never return to a social media platform – she is still blamed in 2021 for Harry being out of the royal fold, despite the fact that it was, he has said, his idea.
We've seen it before, seen how that hounding ends with the tragic, untimely loss of the Princess of Wales. She longed for acceptance from the public and the press, Diana wanted to be liked. But, like Markle, she didn't conform. She went her own way. And we know people say the opposite, but all evidence suggests that no one likes a rebellious royal. Certainly not the media.
The difference here, and no doubt the reason that Markle has rubbed much of the press up the wrong way, is because she doesn't care if you like her or not. She'll do things firmly with her stamp on them, regardless of the protocol required when she was a member of the royal household.
She lives a life of privilege but she is still entitled to say no, to do things her way, without automatically reaping the nasty repercussions of the media.
Even in an era of #MeToo, the sight of a strong-willed woman not giving a damn is enough to make blood boil.
She couldn't be controlled, so she must be put in her place, is the subtext of every unkind story about her still.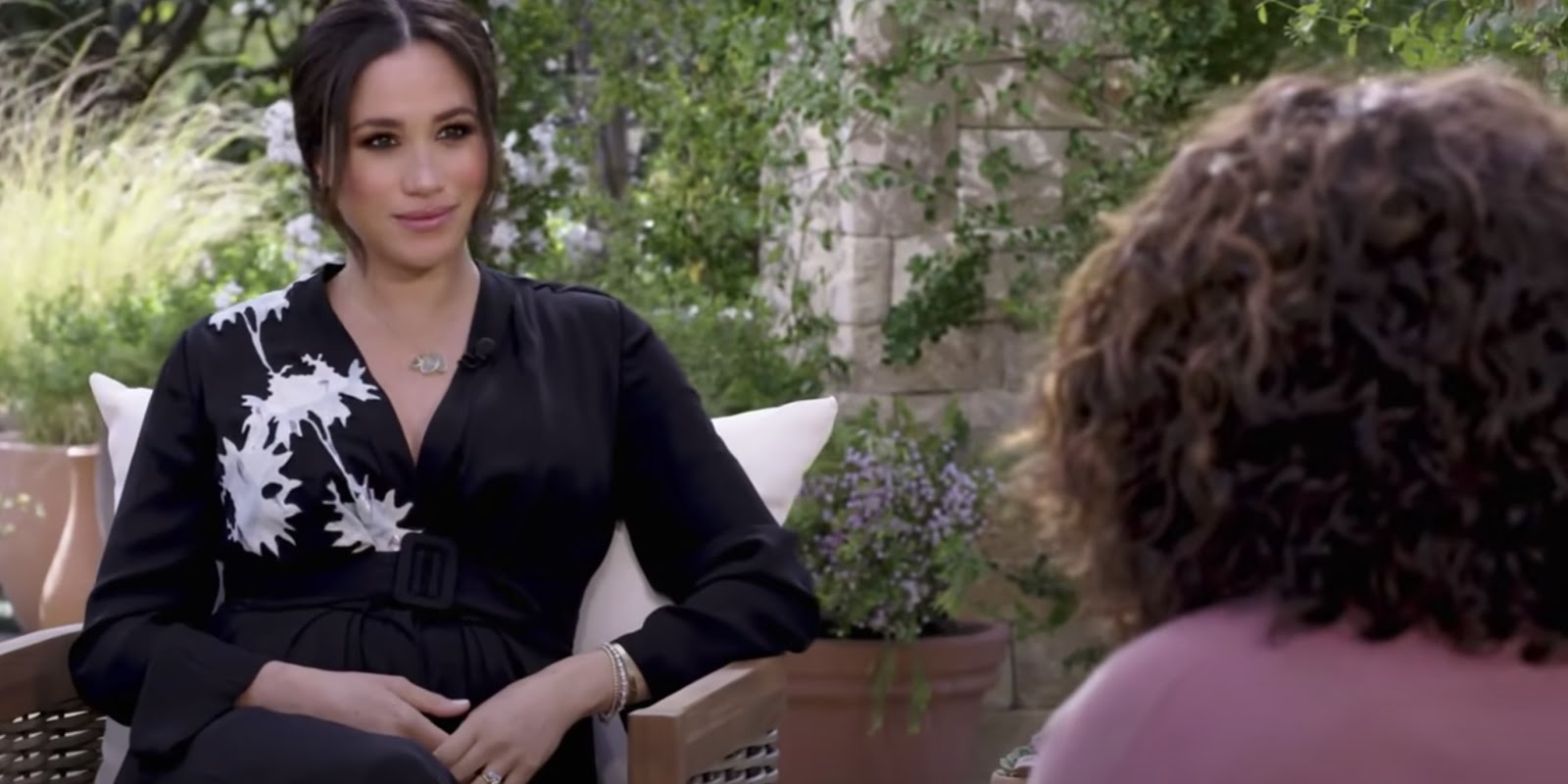 A smear campaign
Shortly after the news broke that the palace was investigating claims of bullying, a new clip of her forthcoming interview with Oprah Winfrey was released in which Markle said the palace is "perpetuating falsehoods" about her and Prince Harry.
In the clip, Markle was asked by Oprah how she felt about the palace hearing her "speak her truth today".
"I don't know how they could expect that, after all of this time we would still just be silent if there is an active role that the Firm is playing in perpetuating falsehoods about us," she said. "And if that comes with risk of losing things I mean – there's a lot that's been lost already."
It began long before Markle, of course. Sarah Ferguson said the same of her perceived friendship with Diana. According to the media at the time, it was always based on rivalry. "Women, in particular, are constantly pitted against and compared with each other in a way that reminds me of how people tried to portray Diana and me all the time as rivals, which is something neither of us ever really felt," Ferguson wrote in an open letter last year.
Meghan vs Kate was the modern-day narrative just before Markle and Harry announced they'd be stepping away from royal life. In fact, on occasions, it was all the press could talk about. Two women, "normal" enough women, who became real-life princesses before our very eyes. Who looked better? Who had better hair? Who smiled more? Who kept to royal protocol? Who simply seems more genuine? Kate usually always emerged as the victor. Look back at the royal reporting of years gone by and you'll see it was always the women who took the blows.
Fast forward a year and it is clear the monarchy is in a fairly fragile state, and as it stands, they naturally fear how the couple might crumple the carefully curated image The Queen has fought so hard to maintain since the early days of her reign.
But really, what choice do they have? To say nothing? Why should they remain tight-lipped when apparently Buckingham Palace – and certainly the tabloids – clearly have an agenda when it comes to Markle?
And while all this has been flung at Markle, it should be noted that any controversy regarding Prince Andrew has remained suspiciously under-reported, for example.
Though thankfully, she has fought back with Harry by her side – the Oprah interview is, yes, a move of attack, but clearly the pair felt drastic measures were the only way forward.
Fast forward 12 months and the couple are thriving, not just surviving. They have lucrative deals with Netflix and Spotify and in recent interviews, appear happy and relaxed.
Markle may have initially lost the media battle, but she's well on her way to finally having her story heard – and doesn't care if she must go to war to do so.
The full Oprah interview will air on RTÉ 2 on Monday, March 8th at 9.30pm.