Cookbook author, recipe writer and all round culinary goddess Sarah Butler on her life in food
---
Author of Home Cooking, a best-selling recipe book that gives simple, delicious food the merit it deserves, Sarah Butler gives us an insight into the role food plays in her life.
When the pandemic put paid to her business as a wedding stationery designer, Sarah Butler turned to Instagram to begin sharing dinners she cooked, cakes she baked, and family meal inspiration to her rapidly growing audience.
Now boasting a following of 118,000 on Instagram alone, Sarah shares recipe demonstrations and simple tips and tricks to help everyone and anyone recreate these delicious dishes at home.
Her cookbook, entitled Home Cooking, quickly became a beloved bestseller, and has transformed many kitchens around the country. Filled with simple, step by step methods of using ingredients you already have at home to create tasty homemade favourites the whole family will love, there are over 50 recipes that all cooks — from novice to experienced — will love.
Here, we speak with Sarah Butler about the role food plays in her life. From her earliest memories to her go-to spots for top notch food, here's her life in food…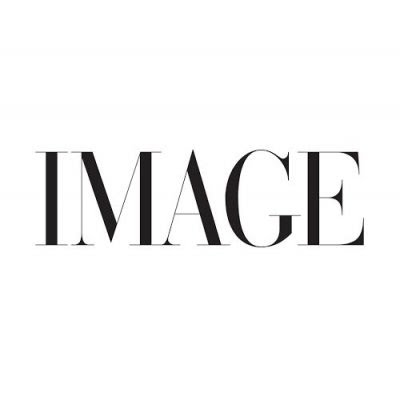 What are your earliest memories of food?
My nana's brown soda bread with a thick slice of butter and honey, I still love honey over jam to this day on my brown bread.
How would you describe your relationship with food?
I have a great relationship with food, it's a fuel for our body and that's how I look at it. I'm very lucky to have come from a home of great cooks that appreciated homemade food using good produce and that has stuck with me. I don't restrict anything or calorie count. I don't abuse it either, I respect it.
What was the first meal you learned to cook?
Probably bolognese, it's so easy and versatile and something mam made every Saturday night growing up so I learned from watching her.
How did food become a part of your career/business/personal brand?
By complete accident! My career for 17 years was as a Graphic Designer but COVID halted work so I started to share my love of food on Instagram. I have written two cookbooks since and am so happy to say that food is now my full time job!
What's your go-to breakfast?
Depending on the weather and how much time I have…either porridge with banana, honey and nuts or tomatoes, egg, avocado and homemade brown bread.
If you're impressing friends and family at a dinner party, what are you serving up?
So many things to impress that are so easy to make! A great authentic Indian curry for winter, Tuscan chicken is hard to beat for summer with a great salad and crusty bread…I could go on, I love dinner parties!
Who is your culinary inspiration?
I take inspiration from many, my mother has a great natural way about her with food and flavours. Anyone who I can learn new things from about food and flavours I'm there with a pen and paper!
What would your last meal on earth be?
Christmas dinner!
What's your go-to comfort food?
Mash, I would happily eat a big bowl of floury steamed mashed potatoes with lots of butter and salt every day.
What's the go-to quick meal you cook when you're tired and hungry?
Pasta, either a tomato based sauce or a carbonara type with garlic bread, on the table in 15 minutes comfort food!
What is one food or flavour you cannot stand?
Funny story, I used to love tongue sandwiches growing up, until I asked one day why it was called tongue, because it is a cow's tongue! I wish I never found out because it was so good but I can't unsee it now!
Hangover cure?
A fry up, Coke and Meanie crisps!
Sweet or savoury?
Savoury
Fine dining or pub grub?
Pub Grub but done well. Fine pub grub!
Favourite restaurant in Ireland?
Dining Room in Castlebar is an award winning gem with fantastic food made using local produce, I cannot speak highly enough of it. And Pat Cohan's Bar in Cong, Co. Mayo is another hidden gem here in the West, again using great produce and a delicious menu.
Best coffee in Ireland?
I'm not a big coffee drinker I'm afraid, a good strong cup of tea for me!
Go-to beverage accompaniment?
Dairy milk from the fridge.
What are your thoughts on the Irish foodie scene?
It's great, lots of fresh new tastes out there. I think if you have great quality produce, a clean kitchen and a chef with imagination who loves what they do, you have a winner. I'm not into faff, keep it simple, clean and tasty.
What does food — sitting down to a meal with friends, mindfully preparing a meal, nourishment, etc — mean to you?
Food is so important to me, I really appreciate it and enjoy it. It's a way to bring people together, it's a gift really to sit around with loved ones and feed them a delicious meal. Cooking is relaxing for me, some go to the gym, I cook, I switch off. I love to make people good food and enjoy eating it with them very much!
Food for thought — Is there room for improvement within the Irish food/restaurant/hospitality scene?
I think it is a very difficult time for anyone in the food industry today, staff are so hard to get, rent, rates, cost of produce rising, it's a very tough game. More support and exposure for Irish producers and suppliers, be it the farmer or self-employed chef, I don't think they get the support they deserve.
Chef's kiss — Tell us about one standout foodie experience you've had recently.
Midtown Grill in Amsterdam. We went there for my 40th and it was the best steak I ever had, we ordered lots of sides and one was nicer than the next. I loved it!
Compliments to the chef…
Paul Power is the Chef in Pat Cohan's in Cong, Mayo. We met at an event a year or so ago. Paul has been so helpful to me along the way with any food questions I may have. He even taught me in person, in his restaurant, how to make the perfect Crème Brulee, something I was struggling with, now not too many chefs would take the time to do that on their day off!
Secret ingredient — What, in your estimation, makes the perfect dining experience?
Great food, great company, music and wine!
Imagery via Julia Dunin