Hosting Christmas is no small feat. There are any number of things to contend with when welcoming loved ones into your home… things that you may not have given any prior thought to either. What does one discuss at the dinner table, for example?
As the self-proclaimed Queen of Ireland, Panti Bliss knows a thing or two when it comes to royalty. She's also quite the host too and has plenty of ideas when it comes to Christmas. Whether you're doing 12 Pubs or Home Cocktail Club, Panti is here to remind you that there are still ways to bring a little sparkle to the season, even if it is spent tucked up by the fire and not making shapes on the dancefloor. 
Below she's covered just about all the important concerns, from appropriate mealtime conversation topics to festive fashion tips and lots more. 
How to get that sparkle back in your glam gear
Fashion's golden season has arrived, as Panti puts it. Doesn't matter how you plan on spending Christmas, the window to wear sequins is limited and she recommends making the absolute most of it. Heralding the return of "all-out glam", she's not into "the Christmas jumper vibe" at all. "I think that's a cop-out. Christmas is one of the only times of the year when everyone is allowed to throw a bit of glitter on. Obviously in my line of work, I get to do that all the time," she laughs. 
"There's a reason why we're so into it this time of year. I'm fully leaning into it." Coco Chanel may have advised you "take one thing off before you leave the house", but Panti disagrees – there is no space for minimalism here. 
Christmas is also (usually) the time of the year when everyone is back in the one place. Friends, neighbours, old babysitters, all make the annual pilgrimage back to their hometowns. You see people that you literally haven't seen in years, so you obviously want to look your best. 
Heels… yay or nay? 
Unsurprisingly, Panti Bliss is pro-heels. She may have perfected her signature strut but after lockdown, when we spent months wearing nothing but faux fur-lined slippers that feel more like clouds than actual shoes, we may need a little more help in that department. For those of you who bought a pair of shoes in anticipation of fancy-free nights out on the town, all is not lost and you can still give them the red carpet debut they deserve. Life is a catwalk don't ya know?! Stick on Panti's favourite night-out track (Billy Ocean's "Caribbean Queen" or anything by Eternal), ignore the fact that your sitting room lacks a disco ball and just dance anyway. Be sure to break your new brógaí in well in advance though.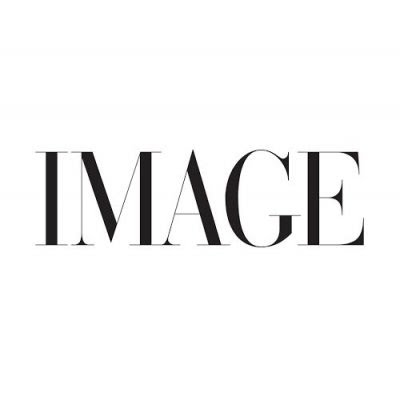 Dazzling dinner conversation? Easy. 
Yes, the art of conversation and small talk has suffered as a result of the pandemic, but Panti is renowned for her witty monologues and has plenty of knowledge she's willing to share on that front. "Kill 'em with kindness," she tells me. "I'm always fond of a compliment, the more the merrier." Kick the conversation off by dropping in a little compliment at the start – 'What a fabulous pair of shoes!', for example. It's important to know when the conversation has come to an end though… a little mystery is better than uncomfortable silence. "We're here for a good time, not a long time, so don't wait for that awkward end to a conversation to arrive. Stay deliciously light and keep them wanting more – be that elusive stranger with scintillating small talk!"
Hostess with the mostest 
It's never just the food that people remember, it's all about setting the scene. "I like to start with a theme and let everything flow from there," Panti says. "This year, I'm just going all out – I'm calling it the Rio de Janeiro x Lapland x Maximalism explosion." I think we can all safely say that hers is unlikely to be a theme anyone else has thought of before. Everyone has gone mad for tablescaping, but that's never interested Panti. "My mother breaks out the good china, the good delph that she uses at every special occasion, but that's about it."
What if she were hosting her own Come Dine With Me-esque Christmas dinner party… how would she win the money? "For the menu – on Christmas Day I am a traditionalist. I do like the turkey and ham and all that – but in general, if I was doing something around Christmas, I prefer more of a shared vibe. I like putting big pots of food down on the table and everyone just digging in, partly because I think that creates more of a family atmosphere." 
Drinks-wise, Panti sticks to the tried and tested once again. "My signature drink isn't very Christmassy but I'm a firm believer in a good gin and tonic. Mother's ruin! Everyone likes a G&T and if they say they don't, they're lying. As long as there's plenty of booze!"
For the night's entertainment, you can't beat charades or Monopoly. "It's silly and fun and you don't have to actually be good at it." It's like those terrible jokes that you usually find within Christmas crackers. Did you know that there's a reason why they're so bad? Well, there is, Panti tells me. "The reason that they put bad jokes into Christmas crackers is because, if you tell a good joke – a joke that has a clever punchline or whatever – humour is subjective, so, some people will get the joke and think it's great, but some people won't get the joke or won't think it's great. 
"A good joke kind of divides the table. Some people will feel stupid for not getting it or some might feel left out because they didn't think it was funny. If you tell a groan-worthy bad joke, the whole table always moans together. It actually brings people together. It's unifying and nobody ever feels left out! And, it doesn't matter whether you're six or 60 either!"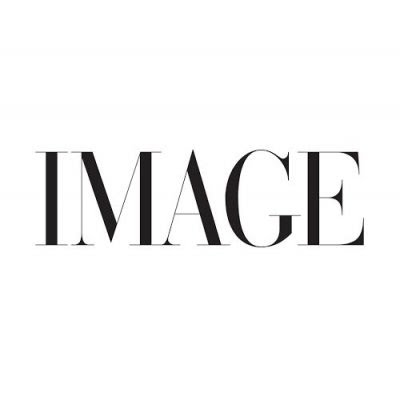 Gifting like a pro
"I'm a great believer in getting Christmas socks and scarves for people – which get bad press but I'm totally into that." Socks may not seem all that exciting a present, but as an item of clothing that most of us wear every single day, at least you know that they'll be used. "Christmas shopping is a fine art. It's not all about sashaying down Grafton Street in a fabulous faux fur… but it mostly is," she jokes. "My mother has taught me well and military precision is required: basket, gift, checkout." In other words, stay focused and don't get distracted by flashing lights, fancy-smelling perfumes or that dangly pair of earrings you spotted on the way in.  
No matter how you will be celebrating Christmas this year, TK Maxx wants to make your Christmas feel extra special, whatever that means to you. 
Photography Andres Poveda