'Practically criminal': Model Brooke Shields on how she was sexualised as a 15-year-old
---
Scandalising America with her 1980 Calvin Klein jeans ad, Brooke Shields blames the media for over sexualising her from a very young age.
Brooke Shields has called out Barbara Walters over a "practically criminal" interview she did with the retired broadcaster when she was just 15-years-old. Invited on to speak with the TV personality about her 1980 Calvin Klein jeans campaign, Brooke faced major backlash for the ads which many considered to be overtly sexual.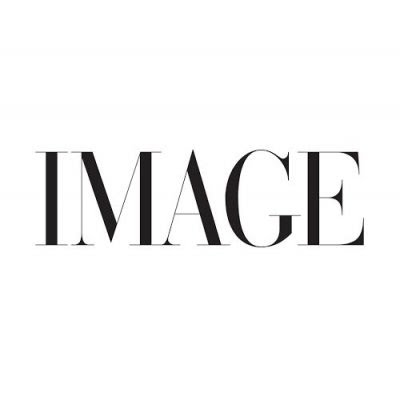 Showing the model wearing various styles of the designer jeans, the whole campaign was criticised though it was the clip of her saying, "You want to know what comes between me and my Calvins? Nothing", that people really seemed to have a problem with. So much so, that the commercial was subsequently banned by both ABC and CBS in New York. 
A mere teenager at the time, Shields said that she was completely unaware of the double entendre meaning and just said the line because that was what she had been hired to do. "When I was 15, I didn't understand Calvin Klein and the way that he was, sort of coming into the zeitgeist. It was more about Richard Avedon coming to my mom, coming to me, and saying 'we're doing a series of very unique commercials'. It was going to be wordplay or historical references or literary references. There was a real intellectual spin as to how they were going to produce this," she previously told Vogue. 
No one was allowed on set for the shoot itself – something Shields puts down to the fact that this was Avedon's "foray into the commercial world" and he was nervous. "Stakes were pretty high and there was a lot of pressure," she noted. Everything was specific and intentional – including the choreography – and the actress had to do multiple takes of each shot. "I was just so proud that they were trusting me with something that involved acting as well as just the visual."
The reception to the actual campaign was far from what Brooke expected it to be though. "It just struck me as so ridiculous, the whole thing. They take the one commercial, which is a rhetorical question. I was naive; I didn't think anything of it. I didn't think it had to do with underwear; I didn't think it was sexual in nature. I would say it about my sister: 'Nobody can come between me and my sister'. What was shocking to me was to be berated by 'Oh, you knew this was happening. This is what you thought. You were thinking these thoughts.'"
But how could she have? "I was a kid," Brooke continued. "Where I was, I was naive. I was a very protected, sequestered young woman in a bubble that my mom was just paroling the outside of." 
"If they had intended on the double entendre, they didn't explain it to me. If they'd explained it to me, why? Would they have wanted me to say it differently? It didn't phase me; it didn't come into my sort of psyche as it being anything overtly sexual, sexualised in any way. I was a virgin… then that became the thing that people hooked into because I was honest about having not lost my virginity."
The media framed her as coquettish in one breath, then were condescending and talked down to her in the next. She's flirtatious and seductive one day, the next she's the most celebrated virgin in the world. None of it made sense to Brooke. "Who do you want me to be today?" she often questioned.
As the public outrage intensified, she was set up on a media tour across the country – which famously included a sit-down interview with Barbara Walters. All interviews during that period of her life started the same way… with an aspirational "Oh, we're going to respect you because you're a young woman" line that was thrown out as a nicety before reporters did exactly the opposite of what they said they would. It's only looking back that she realises just how backwards the whole thing was though. 
It was actually the whole Free Britney Movement that really awakened Brooke to the seriousness of her own experience and prompted her to work through her own memories. "I've recently had to go back and look at all of my footage and appearances and Tonight Shows and Barbara Walters," she told listeners, agreeing with Dax Shepard on his Armchair Expert podcast that the latter interview was particularly "maddening". "It's practically criminal. It's not journalism."
As was, and still unfortunately is, the case with many female stars, the media over-sexualised Brooke and then blamed her for it. She was asked highly inappropriate questions about her body and sexual history – ones that shouldn't have been acceptable in any situation but especially given that she was underage at the time. She was asked the same questions. She was poked and prodded about the Calvin campaign, time and time again. They feigned interest in hearing what she had to say, but the world had already made up their minds about Brooke Shields. 
"They never wanted my answer," Brooke pointed out. "That's my truth, I don't know how else you want me to say this." What people can't seem to wrap their heads around, is that Brooke wasn't traumatised or victimised by any of it. She enjoyed being in the ad campaign, and acting in Blue Lagoon, and modelling; all of that was *fun* for her, navigating the narrative that the public had created about her was less so.