Bestselling Irish author Emma Donoghue on motherhood, mysteries and The Wonder
---
Bestselling Irish author Emma Donoghue talks motherhood, mysteries and her latest adaptation with Jennifer McShane.
Is a little girl in Ireland who says she is kept alive solely by "manna from Heaven" a miracle, a hoax, a sign of God's love or something else? This is what we explore in the new Netflix film The Wonder, where we meet Anna O'Donnell, an 11-year-old girl living in the Irish Midlands, not long after the Great Famine. Anna (played by an enigmatic Kíla Lord Cassidy) refuses to eat and says she's been kept alive by her faith. Lib Wright, a young English nurse, is brought in as either "a nightingale to watch over her" or a "jailer to a child" (depending who you ask) and is on Anna's journey with her for better or worse. As Anna's health begins to wane, Lib (played by the always excellent Florence Pugh) begins to wonder how she can do the best for her patient with a village so delighted by what they're convinced is a miracle in their midst.
Irish author Emma Donoghue, whose acclaimed 2010 novel Room went on to become an Oscar-nominated film, co-wrote the screenplay with Alice Birch and the film's director Sebastián Lelio, and it's based on her 2016 novel of the same name. Emma took inspiration from the so-called "fasting girls" of the Victorian era – young women who would make headlines for appearing to live without food – but also from the unique and complex duties and responsibilities of parenthood. "I read a lot about eating disorders," she says. "And there were some cases where a child has eaten so much they die. And the mother in particular gets blamed. She'll be asked, 'Why did you continue to supply food?' And she says, 'Because the child kept asking.' Same with a child who starves. Either way, it's all your fault," she explains.
Women's history has mostly been a confined one… That's why I ended up writing stories about trappedness.
"Everything I've written in the last 20 years has been inspired by motherhood. I keep writing about situations where someone might not actually be the parent, but they're still in some ethically fraught relationship to a child that makes them ask themselves big questions, like what do we owe to other people? How much should you go out on a limb for someone? What are the duties of your job and how much does human ethics overwhelm that?" Confinement is another theme that threads through Emma's work. "Women's history has mostly been a confined one. It's stuck at home domestically or dead in childbirth. That's why I ended up writing stories about trappedness."
Though it's set in the 1860s, The Wonder's themes are eerily relevant today. "Sebastián always wanted it to feel like it could be happening now, always emphasising the modernity and the relevance," says Emma. As the story progresses and Anna deteriorates, it raises the question of what it means to save someone, however you might define that. "We've all seen during Covid, for instance, fervently anti- vaxxer families saying, 'Oh, there's no such thing as Covid.' And they've literally seen their loved ones die in order to follow through on this belief. This kind of battle is alive and well and hugely painful."
"There are so many fascinating stories around medicine where there's a huge ethical clash between the obligation to give your patient what they're asking for, and the obligation to save them, their minds, or their souls or their bodies and the whole question of how much agency a patient has. So I think one thing that's so rich about the film, is that you have this clash going on where literally, Anna's mouth is a battleground and it's about one woman, one child."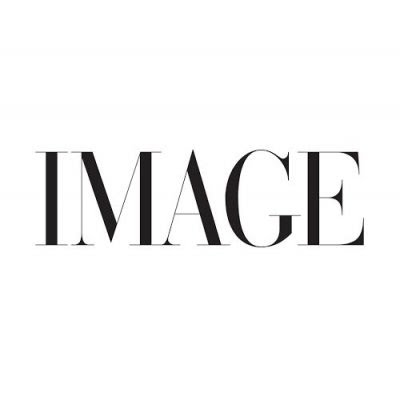 THE BOOK Louise Kennedy's first novel, Trespasses (Bloomsbury, €15.99) blew me away. She captured the atmosphere of a sort of nervousness growing up during The Troubles so well.
THE MUSIC Sometimes I like to listen to nonverbal music because I don't want the words to be intruding on the work. I love Gregorian chant.
THE FILM Everything Everywhere All At Once was a stunning film. I loved the way the characters clashed with their parents' generation and the immigrant narrative. Add in the superhero angle and it was a dazzling combination of genres.
The Wonder is on Netflix now.
This article originally appeared in the Winter issue of IMAGE Magazine, on sale now. 
Indulgent Reading
Subscribe to IMAGE for perfect indulgent reading for just €99 per year.
As well as being the first to receive our magazines and having the latest issue delivered to your door, IMAGE Print & Premium subscribers have first-look digital access to the issue, exactly as it appears in print, which you can revisit at any time.
Four issues of IMAGE Magazine and two issues of IMAGE Interiors delivered to your door.
Access to all daily premium articles from Ireland's leading contributors
Digital versions of all magazines. Read IMAGE and IMAGE Interiors exactly as they appear in print.
Bespoke weekly email, rounding up the best content exclusive to subscribers.
A luxury gift from The Handmade Soap Company, worth €60*.
If you cannot find the latest issue in your local shop, make sure to visit image.ie/magazine to buy your copy and have it delivered to your door, anywhere in the world.
---
*Terms and conditions apply. Offer available only while stocks last on gift advertised (ANAM Candle and ANAM Body Oil). The gift is only valid on postal addresses to the Republic of Ireland. Please allow 28 days after you subscribe to receive your gift. IMAGE Media reserves the right to vary their prices from time to time and any price adjustments will be advised.