The 2021 Emmys had many best moments but really, it was about the cream of the acting crop coming together on the top of an LA car park to watch Rita Wilson rap, right?
As we return to the offices today, it looks like Hollywood is getting back to some kind of normality too, hosting the Emmy Awards in person for the first time since 2019.
And while it was still a relatively staid affair (turns out we're all a bit anxious about dipping our toes back in "normal" life) it was at least a little closer to normal. At least, if Rita Wilson rapping is what you'd consider normal.
The red carpet was fire
Listen, it has been a slooow fashion year. Even the Met Gala ( by definition, a COSTUME gala!), after a 19-month hiatus couldn't sate us with a snooze-fest of a red carpet and none of the major fashion players (Lil Nas X and Rihanna aside) in attendance.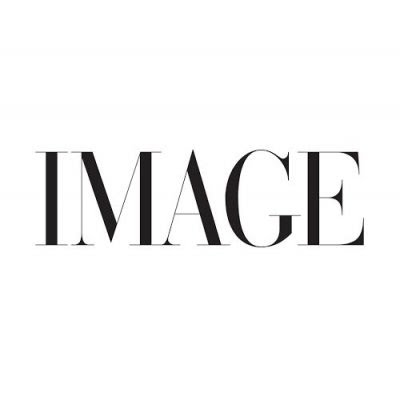 Thankfully, it felt like a little bit of normality at the 2021 Emmys. There were plenty of pops of colour, from Anya Taylor Joy's Champagne and yellow Dior creation to Michaela Cole and Kaley Cuoco in fluorescent numbers. Mandy Moore and Sarah Paulson in lipstick red dresses were also a highlight, as was Ellen Pompeo's Elie Saab jumpsuit – I am desperate to go dancing with her.
And can we talk about the men! Jason Sudeikis in a teal velvet smoking jacket, Seth Rogen in that orange suit with the contrasting pink shirt and dickie bow – yes please! We knew Billie Porter would bring it (and certainly did), but great to see men's red carpet fashion stepping up across the board.
Covid Smovid

And speaking of Seth Rogen, he really threw his two cents in there right at the top of the broadcast. This year, the Emmys were held at the top of a parking lot in LA and while it seems it was pitched to attendees as an outdoor event, it didn't exactly look it.
"There are way too many of us in this little room!", said Rogen. "They said this was outdoors… it's not!" Afterwards, host Cedric the Entertainer was quick to point out the strict Covid regulations being followed for the event but as many of us head back into offices today, it seems that celebs are equally as anxious about returning to pre-pandemic life as we are.
We're all Kate Winslet stans
Clearly a huge hit amongst her cast and crew of Mare of Easttown, Kate Winslet was on stage even when she wasn't. Her co-star Evan Peters really committed to thanking her while listing off his thank yous. "Thank you to… Kate Winslet for being KATE WINSLET!" he shouted from the stage.
Julianne Nicholson, who took home Supporting Actress, also gave Winslet a special mention in her acceptance speech. "Kate Winslet. Man you're good at acting, but turns out you're good at caring for a whole production… if you hadn't called and asked if I'd join you in Philly I probably would have read the first two episodes and thought, ' Nah, the priest did it', and stayed at home. So I owe this to you."
And it turns out, the entire room pretty much felt the same way. As Winslet's turn to pick up her Lead Actress award came, she had barely stood from her table and everyone was on their feet. Looking overwhelmed on stage, her first words were, "Mom, they're standing up!"
Why is Rita Wilson rapping?
This, I think, is the real question. Taking the mic during Cedric the Entertainer's opening parody of Biz Markie's "Just a Friend", Wilson proceeded to rap (and let's be honest, rap well) about… Sesame Street? I'm lost too. While the entertainment value was high in an opener that lacked anything particularly entertaining, but just not sure how we got here?
I am not drunk enough for Rita Wilson rapping over Just A Friend !!! pic.twitter.com/Li7c5KRHao

— Carrie Courogen (@carriecourogen) September 20, 2021

Did they ask attendees for special skills before dishing out the bits? Or did someone in the writer's room just say, "and you know who should rap the next bit? Rita Wilson!"?
Either way, I admire Rita Wilson's gumption and commitment to the bit.
Ladies, gather round
While Winslet gave a shout out to all the other female nominees in her category – "in what has been a decade that has to be about women having each other's backs, I salute you, I am proud of all of you." – it was Jean Smart who gave us an example of what dedicated allyship looks like.
While she was beaten to the Outstanding Supporting Actress in a Limited Series or Movie by her Mare of Easttown co-star Julianne Nicholson, Smart did win for Hacks and gave a beautiful tribute to her husband of 30 years, Richard Gilliland, who died in March.
"I would not be here with him… without his putting his career on the backburner so that I could take advantage of all the wonderful opportunities that I've had," said Smart tearfully. Expect to get a little tearful along with her.
Emmy's so white?
And finally, it's been six years since the 2015 Oscars gave all 20 acting nominations to white actors and actresses, resulting in #OscarsSoWhite trending globally. And yet, in 2021, there were no people of colour amongst the acting winners of the 2021 Emmys, despite the nominations being a relatively diverse crowd. 
It appears we still have a very long way to go. Rather than close out on that very drab note though, I'm going to end on Michaela Cole's brilliant speech. She lost out to Winslet for Leading Actress but did win an Emmy for her I May Destroy You writing, a show that should go down in history as one of the most devastatingly beautiful and raw pieces of television ever made.
She wrote specifically to other writers, challenging them to "write the tale that scares you, that makes you feel uncertain, that isn't comfortable. I dare you."