An interiors expert shares her tips for your outdoor space, from furniture choices to finishing touches
---
Warmer days are turning our thoughts to time spent on balconies and in gardens, so Carol-Anne Leyden, director of CA Design has given us her top tips to make the most of your outdoor space.
It may have felt like a particularly long winter, but there's no mistaking the signs of spring that are creeping into our days. The evenings quietly stretching out day by day, shoots appearing and flowers in bud, and not to mention feeling the heat in the sun for the first time in months.
Of course, all this immediately makes us want to grab what we've been missing and head outside. However, our outdoor spaces might not be in the best condition after the cold, wet months, so it could be time for a revamp.
Whether you have a large garden or a small balcony, there are ways to get as much enjoyment out of these spaces as possible. We asked Carol-Anne Leyden, director of CA Design for her advice on putting together an outdoor space that you'll really want to spend time in.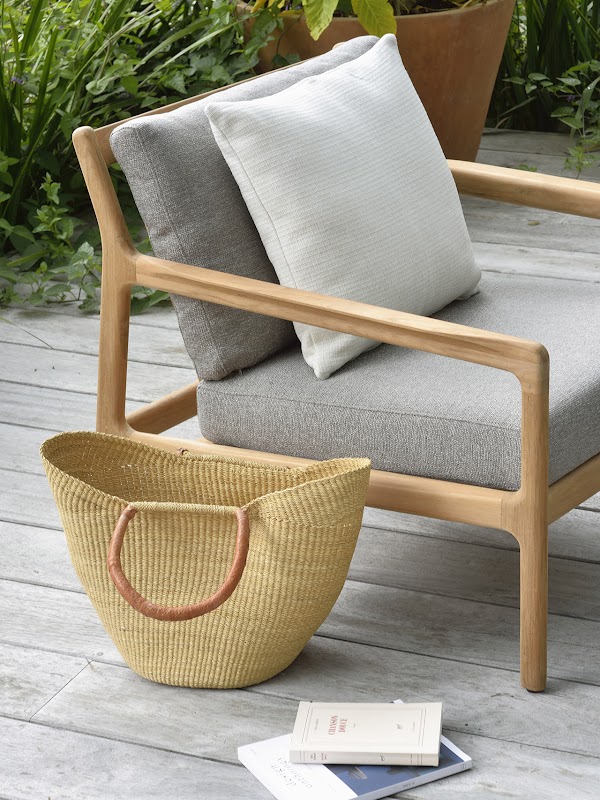 Furniture 
Traditionally, our outdoor furniture has been less beautiful than its indoor counterparts, as it needs to be robust enough to withstand the often unforgiving Irish weather. However, as Carol-Anne points out, "Over the last year, a lot of us have been investing in our outdoor spaces, introducing extensions with details like glass covers and awnings."
If you have some sort of covered space like this, make the most of it. "You can use your good indoor furniture outdoors without the worry of it getting weather damaged," she explains.
When purchasing new furniture, it also gives you the flexibility to choose pieces that will work both indoors and outdoors. "This will allow you to mix up your spaces throughout the year and interweave your outdoor furniture inside – it will also save on storage space," Carol-Anne explains. "Go with stylish pieces for outside living that are not overly bulky and would not be out of place in a conservatory or living room."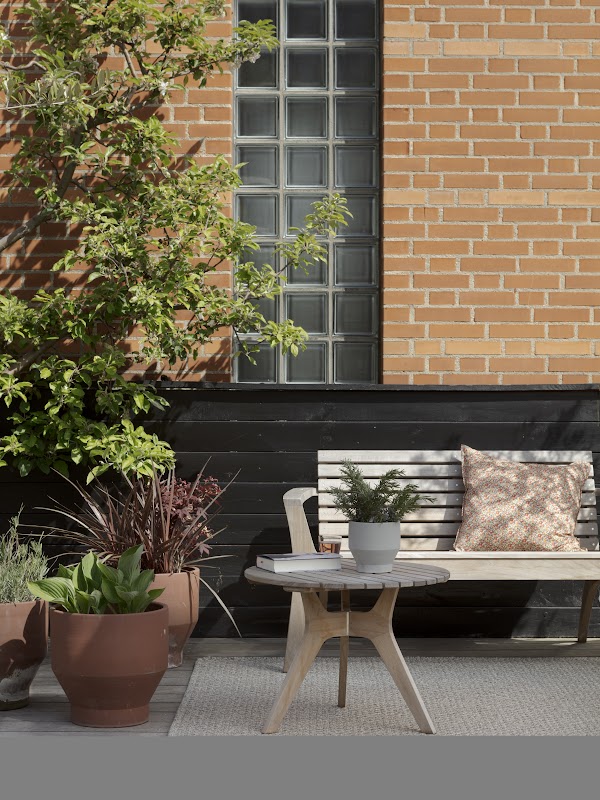 Create a focal point
Carol-Anne says that your outdoor space can draw people in by creating one central point that really catches your eye "One easy way to achieve this is to introduce one statement piece – a daybed, love seat, arbour or garden bench will do just that."
Utilise your space's natural features
This will be different for everyone, but Carol-Anne recommends thinking about the natural features your space offers, and deciding how to make the most of them.
"If you live on a hilltop, the world below will look dazzling at night while gazing at it from an outdoor dining table. Do you have a lovely garden or a water feature? Maybe your house has lots of windows and, when softly lit at night, looks lovely from the backyard looking in."
Place features like seating accordingly, and you'll be able to enjoy these features to the full.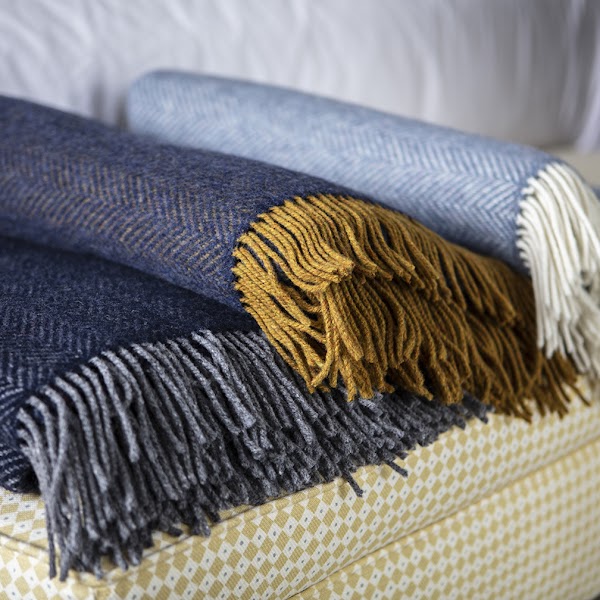 Don't forget details
Just as you would finish off a room with accessories, our outdoor spaces also benefit from soft touches and flashes of personality. "Paying attention to detail with soft furnishings, lighting and accessories will make the space feel super inviting," Carol-Anne advises.
Lighting and textiles are also crucial: "They can transform your outdoor area and should not be overlooked, especially when working with a smaller space." Add seat cushions and an outdoor rug to break up hard surfaces, while soft outdoor lighting means you can enjoy your space even when the sun has gone down.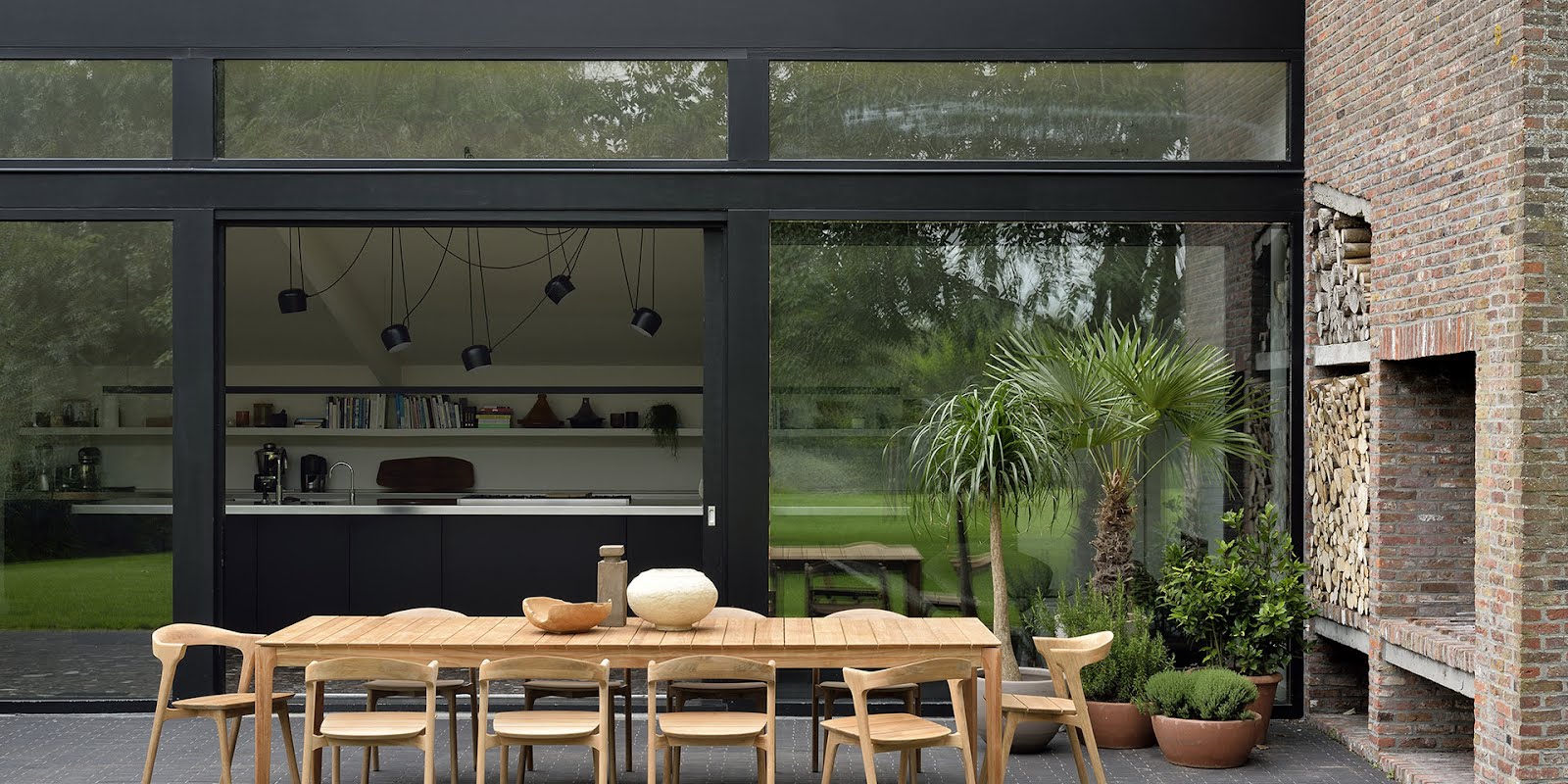 Plants
While we obviously associate plants with the outside, Carol-Anne advises using them to link indoor and outdoor spaces. "Place large-leafed house plants by French doors or windows overlooking gardens and put garden plants in complementing pots just outside to create a seamless connection between indoors and out."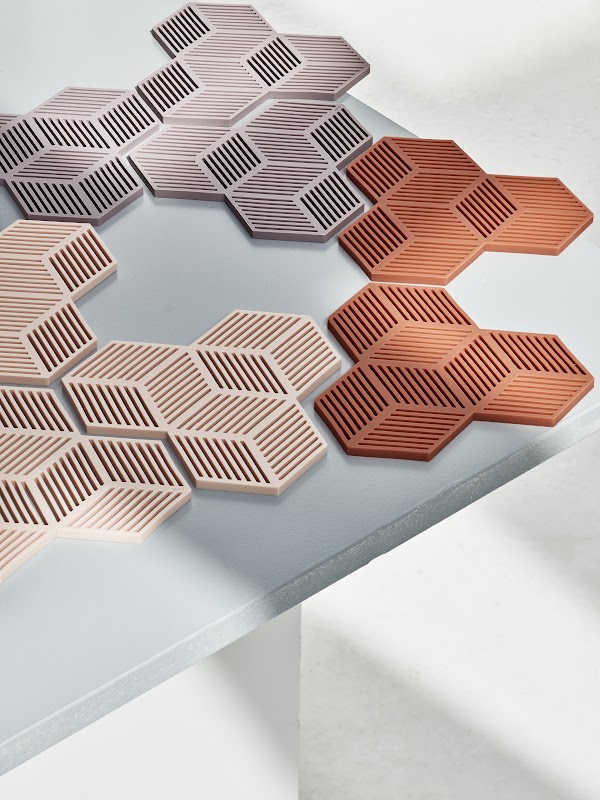 Personal touches
Again, while we would never imagine not adding personal touches like photos or favourite pieces to our indoor space, the same goes for the outdoors. "Adding personality to your alfresco dining set up is a must," says Carol-Anne. "Whether you are into modern looks or shabby chic, adding your own favourite pieces like side tables, ornaments, and dinnerware will create the perfect space that is unique to you."
Featured image: Ethnicraft Teak Circle Outdoor Dining Table €2275 and Outdoor Dining Chair €636, CA Design