An extension for this stunning Georgian home complements the building's history while making it perfect for modern family life
---
The addition includes an orangery that echoes a greenhouse that used to sit in the space, while handmade brick was used to reflect that of the original house, so it could blend in seamlessly.
Briningham House, a grade II listed Georgian country home in Norfolk was bought by owners Hugh & Sophie Crossley in 2015, and they approached Haydon Finch to refurbish and extend the building.
They wanted to remove superfluous outbuildings, refurbish much of the original house, and add an extension that comprised a garden-facing orangery, a standalone flat, as well as a boot room and other ancillary spaces to complement the main spaces in the home.
With the home being listed, it took a year to work through various iterations of the design, to find one that worked well with and respected the original building.
"Stitching new construction into a historic building and upgrading the infrastructure to meet the demands of a modern home is a very challenging and detailed process. Owing to the heritage value of the house, we softened our contemporary architectural approach to embrace a more sympathetic traditional style," explains director Francis Keane.
The result was one that ensured the addition was secondary to the formal front facade. "The carefully proportioned openings set within the new wing," Francis explains, "while the more relaxed garden-facing rear is more open and playful, with a long luxurious orangery set against a carefully preserved red brick wall."
The orangery was a key part of the design, inspired by Victorian palm houses designed to be perfect for hosting. "A greenhouse had stood in the same location some 150 years previously, so there was a strong sense that we were reinstating something that belonged in this location," explains Francis.
Overall, the design seeks not to encroach on the beauty of the original home, but simply complement them. "The rooms within the newly designed wing are designed to be smaller in scale and subservient to the grand spaces within the main house," Francis says.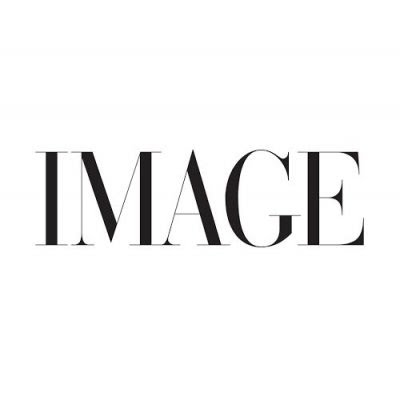 "The same can be said for the purpose of these rooms – a boot room, scullery, larder and auxiliary accommodation. What creates a sense of drama when moving between these new and original parts of the house, is the dramatic 15 metre orangery, whereupon panoramic views of the gardens are suddenly revealed."
As a result, the palette of materials is mostly dictated by the original house – slate, brick, lime render, yorkstone and painted woodwork. "In general, natural materials with longevity were prioritised, and colour schemes are intended to be subtle and timeless, allowing furniture, artwork and people to animate the house," Francis explains. 
The attention to detail throughout the project is evident, down to sourcing brick to tie in as closely as possible with the original. "Matching the brickwork for the new wing with the formal 19th century front façade required a great deal of testing and research," Francis says. 
"We found the only brickworks in the UK that still produce imperial handmade 'gaults' in the same style – The Bulmer Brick and Tile Company. Placing this one-off order was time consuming and expensive, and the original facades are of a very high standard, so the architectural detailing and brick laying had to be extremely well handled."
However, he is in no doubt that the effort was worth it. "Our hope is that the work we have undertaken will patina and age as gracefully as the existing house, providing a durable and elegant backdrop for family life." 
Photography: Paul Highnam