According to science, there is one way to upgrade your biscuit break
Sponsored By
---
Sponsored By
All you need is a cuppa, a chocolatey biscuit and a bit of bravery.
Routine is something many of us have clung to lately. Getting the kids ready for school, working from home, taking evening strolls – we have all settled into a strangely comfortable normality.
But there's nothing better than stealing a moment away from the monotony of it all and indulging in some 'me-time', whether it's an afternoon cuppa with a tasty biscuit or midweek takeout with the latest Netflix binge.
Even the smallest break can make all the difference, adding a bit of luxury to an otherwise tedious day. For me, it helps maintain a bit of sanity amidst these uncertain times. My 'me-time' usually involves a mid-morning cup of coffee or tea, as I stare out the kitchen window and gather the energy required to finish the day. 
I know ideally you're supposed to take a moment of mediation, but I usually end up mentally running through my plans for the day, fixating on the dated, 1970s kitchen tiles I really need to upgrade or dreaming about what I'd do with my imaginary lotto winnings.
And as luxurious as that cuppa is, I'm happy to announce that science has figured out a way to maximise this moment to its fullest potential, revealing how to have the best biscuit break your taste buds could ask for.
How to have the best biscuit break
The University of Nottingham was exploring the science behind smell and taste, which have always been inherently linked, when they discovered the best way to have a biscuit.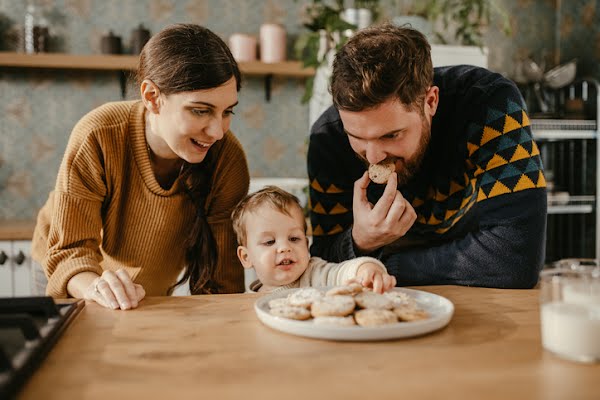 According to food scientist Avinash Kant, flavour is mainly made up of tastes and aromas. Taste is measured through your tongue's taste buds, evaluating salty, sugary, sour and bitter, while aromas are sensed in the nasal passages. 
Kant, who works for Flavometrix, helped develop a device called the MS-Nose. It measures the flavour of food on a data scale, determining how to optimise your tasting experience.
To dunk or not to dunk
British chef Heston Blumenthol, who documented the experiment on his show Heston's Fantastical Food, teamed up with Kant and his team to test the device on tea and biscuits, answering the age old question: 'To dunk or not to dunk?' 
He simply inserted the device in his nose and tried two different biscuits – one dry and one dipped into a hot cup of black tea. The data taken measured the biscuity flavour, AKA methylbutanol, a compound that gives biscuits and baked goods a toasty or malty taste.
The dunked biscuit emerged the winner. Its methylbutanol levels were significantly higher on the scale, proving that dunking your biscuit in tea is a superior flavour experience.
Choosing your biscuit
And while Blumenthol's experiment used a chocolate-covered digestive, the final step to getting the most from your tea break is choosing the best biscuit to pair it with.
Galaxy Milk Chocolatey Moments Biscuits were created just for this occasion. Their shortcake biscuit base absorbs tea or coffee while their milk chocolatey covering melts just enough with each dip and bite. Plus, they come in a convenient curved shape – perfect for easy dunking.
So there you have it, science has proven the best biscuit break involves a cuppa and a chocolate biscuit dunked and devoured alongside it. And if, during your cup of tea, your mind tends to wander like mine, I recommend popping on the radio or your favourite tune in the background to give your mind something to distract yourself with.
For a moment, you're almost transported from the day's stresses. And if you're enjoying yourself, why not plan an evening biscuit break as well. Go on, you deserve it.
---
Biscuits created with pleasure in mind – Galaxy Biscuits provide an indulgent treat, worth taking time out of busy schedule to create a moment to enjoy a cuppa.