5 more festivals to look forward to this year as Electric Picnic gets the go-ahead
---
Now that Electric Picnic organisers have confirmed this year's event will go ahead, we've rounded up five more festivals to look forward to.
Ok, I'll admit it, I was extremely sceptical that any sort of mass gatherings would be allowed to happen this summer at all. Usually quite the optimist, the past few months have taken their toll on me and while before I would have kept the faith until the very end, the pandemic has made me more cynical than ever. 
Just about every live event scheduled in the past 12 months was cancelled, and while it was all for the greater good, that doesn't do much to lessen the blow. No live music. No in-person meetups. No fun, essentially. 
Thankfully, it does look like things are improving (slowly but surely) and though Electric Picnic has been delayed slightly, organisers are steadfast in believing that it will go ahead… which gives me hope! For the first time in well over a year, I feel that the situation really is on the up. Nature is healing and live events will return. We'll all be donning festival wellies again in no time, I just know it. 
Here are five other events we're looking forward to this year now that EP has gotten the go-ahead. 
Of course, it goes without saying that, despite my optimism, the situation is liable to change depending on public health advice. So, keep an eye on each event's respective website to ensure you're fully up to date. 
Scheduled to take place on the August bank holiday weekend this year, organisers have plenty in store to make up for having to cancel last year's gig. Dubbing it an "unforgettable celebration of togetherness, freedom, inspiration and escapism", there will be music, spoken word, comedy, theatre, debate, art, workshops, wellness and plenty more. Housed within the beautiful walls of Curraghmore Estate in Co Waterford, there are still a limited number of tickets available via Ticketmaster and the usual outlets.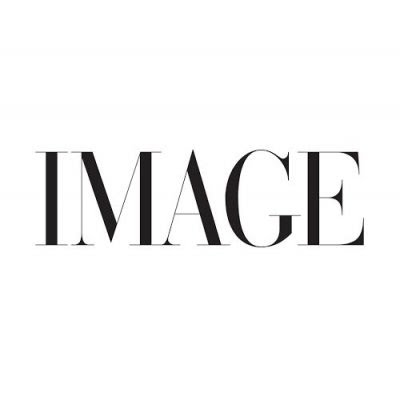 One of the highlights on the west's annual calendar of events, the Galway Oyster Festival is a must for seafood lovers. The oldest oyster festival in the world, it's held on the last weekend in September each year. Kicking off on Friday, September 24, festivities get underway with an opening ceremony at Nimmo's Pier. Highlights include the World Oyster Opening Championships, a Mardi Gras style Masquerade Ball and Féile Bia Na Mara which will see a number of well-known national chefs showcase their best seafood recipes. 
Aptly named The Orchard County, you might say that Armagh is the perfect destination for a cider festival. Due to take place sometime this September (organisers have yet to announce the official 2021 dates), Armagh is fast becoming one of Northern Ireland's most popular gastronomical destinations. Highlighting all of the delicious, fresh produce that the locality has to offer, the event promises to have plenty to keep you busy with fine foods, foraged lunches, cider tastings, tours, and informational talks too. Get ready to eat, drink and be merry. 
Lisdoonvarna Matchmaking Festival
Having spent much of the past year and a bit looking for "the one" online, the Lisdoonvarna Matchmaking Festival could be the answer to all your dating woes. So, stop the swiping and head west to Clare where you'll find Ireland's most famous matchmaker, Willie Daly. Classed as Europe's biggest singles festival, an official decision on this year's festival is due next month but with any luck, it will be nothing but good news. Expect music, dancing and plenty of craic. Running September 3rd to 30th all going well.
One of the city's longest-running events, the Cork Jazz Fest has been in business since 1978. Hoping to make a comeback to Rebel county this October, the annual festival gathers together some of the best national and international talents for one weekend of raucous fun as the city comes alive to the sound of music. Always sure to draw the crowds, there are live performances on just about every street corner and the pubs are usually teeming with activity. Fingers crossed we'll see a return to the golden times of Cork Jazz fests gone by later this year.