5 best alternative Irish mini-break experiences to book right now (that still have availability!)
---
With sights set firmly on native soil, those looking for something other than the typical hotel experience this year are focusing in on all the fun alternatives. Here are five of our favourites.
Many of us are just now feeling confident enough to book an Irish staycation. The vaccines are rolling in at pace, it doesn't look like we're about to be thrown back into a lockdown à la Christmas 2020 and the weather is finally starting to show us some summer heat.
The other qualm is, most places are booked out. A quick glance at sites like AirBnb and it seems as though everyone in Ireland has decided to up sticks to a different part of the country, it's a wonder they haven't put their own home up for let while they're away.
However, if you are looking for something a little more memorable than a typical hotel stay, there are still options out there. Here are five glamping spots that have plenty of availability for July and not tent necessary.
Glendalough Glamping, Co Wicklow
In ancient Glendalough, Co Wicklow, there are cosy pods to rent, serviced by a Glamping Lodge, where a large fully equipped kitchen and dining area offers visitors an ideal place to cook and dine whilst enjoying the stunning views that abound.
A family-run enterprise, this glamping site is part of a 21-acre farm on which a herd of rare breed Shropshire sheep are grazed. Meanwhile, wild deer are regularly seen grazing in the open glades in the morning and evening time.
The eco-friendly credentials are assured at Glendalough with all pods made from sustainable timber sources.
Glendalough is situated just 50 minutes from Dublin and within walking distance of Laragh,  providing rural seclusion whilst also being within easy reach of public transport, local shops, pubs and restaurants.
Mount Druid, Co Westmeath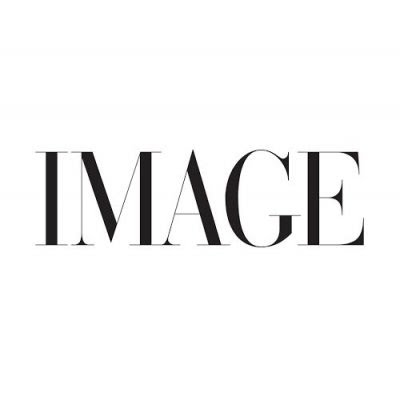 A popular wedding venue, Mount Druid is located on a sheep farm, with yurts, shepherds huts, tigins and even a converted double-decker bus scattered around twinkly-lit, tree-lined paths. They don't have power outlets and are heated by wood-burning stoves so this time to tuck that mobile phone away and let yourself relax for a few days.
With plenty of walks and gardens to visit, the picturesque village of Castletown Geoghegan is just beyond the farm walls and a short stroll away. The lakeside boathouse, offers relaxed drinks and a pizza from their impressive Jamie Oliver wood-burning pizza oven.
Woodland Huts, Co Cavan
On the grounds of Richard Corrigan's idyllic Virginia Park Lodge, Co Cavan, you'll find the most fantastically bijou huts that give new meaning to the word "cosy". With modern fittings and a surprising amount of space, you'll wonder why you ever needed so much space at home.
A really nice touch is the wood-fired heating stove, pictured above, in each hut.
Meanwhile, fold-down beds are hugely comfortable and the entire experience is immense fun.
Tepee Valley, Co Armagh
Looking for something a little grander? Try the Geodesic Domes at Tepee Valley Campsite in gorgeous Co Armagh.
Kenny and Linda Gilmore are the creative sparks behind the campsite. Married for 27 years and Markethill locals, their idea for the alternative campsite was born as a result of their own struggles finding unique experiences to share with their two children.
And they have certainly succeeded here. Tepee Valley is award-winning and excels in providing unique experiences for families, couples and adult retreats. An excellent option for those searching for glamping holidays and back-to-basics weekends.
Aran Islands Camping & Glamping, Co Galway
Aran Islands Camping and Glamping is situated on Inis Mór, the largest of the three Aran Islands in the mouth of Galway Bay, on the Wild Atlantic Way.
The islands are renowned for their stunning beauty and slower pace of life.
For anyone looking for a place to get away from it all, it's hard to think of somewhere better: with wild, untamed scenery, rocky cliffs, jaw-dropping landscapes, sweeping views, and local traditions and heritage that go back thousands of years, the attraction is justified.
The Aran Islands Camping and Glamping site offer newly constructed pods as well as traditional camping facilities.
We recommend trying their specially designed glamping pods, each able to accommodate up to four people.