4 gin cocktails everyone should try at least once, according to a mixologist
Sponsored By
---
Sponsored By
Calling all gin lovers! Mixologist and Hendrick's Gin global ambassador Ally Martin gives us an insider's guide to the best gin cocktails. Here's what he recommends.
Looking for a new go-to gin cocktail recipe? We've got you covered. We sat down with expert mixologist Ally Martin to pick his brain about all things gin – easy recipes, sophisticated serving glasses and how to choose the best gin, of course.
The Hendrick's Gin global ambassador has done his fair share of dabbling, but one thing he prides himself most on is his vast knowledge of mixology, especially gin. 
Here, he shares some helpful tidbits about how to tell good gin from bad and his favourite, easy gin cocktail recipes.
How do you know a good gin from a bad one?
"There are three key things that can help you distinguish a good gin from a bad one: ingredients, production methods and ultimately the taste," explains Ally.
"First, with ingredients it's quality in, quality out, right? You want to get the best botanicals you can possibly get to make your gin. At Hendrick's we work with botanical brokers to source only the very finest botanicals from around the world which are rigorously tested up in Master Distiller Lesley Gracie's lab to ensure they meet her exacting standards. 
"We use 11 different dried botanicals to make Hendrick's Gin, and the coup de grâce is our curious combination and marvellous infusion of rose and cucumber that make Hendrick's … well, Hendrick's.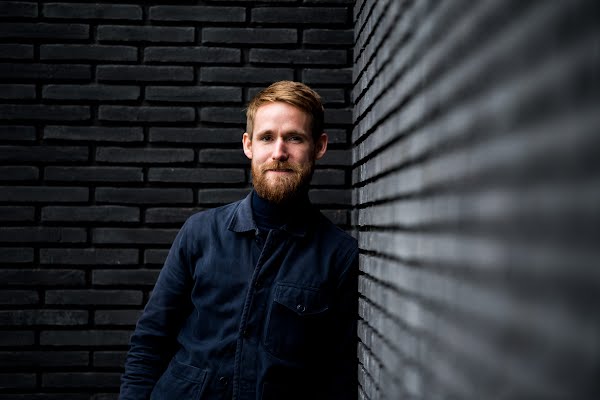 "Second, production methods. The production methods a gin uses will really help you distinguish a good gin from a bad gin. The type of stills they use and how they achieve their flavour profile is going to be a real key difference in making a gin stand out from the crowd. 
"At Hendrick's we have a rather unusual production process. We use two utterly dissimilar stills: a rare Carterhead still from 1948 and an antique copper pot still, our Bennett still. Each still works to bring a different flavour profile despite using the same 11 dried botanicals. The precise marrying of these two types of distillate, alongside our trusty cucumber and rose, results in a rare union of lightness, depth and intricacy.
"And I guess the final thing that separates a good gin from a great gin is really the taste. If you think it tastes great, it is a great gin, because it's all about what you like as a drinker.
"Hendrick's tastes wonderfully unusual because we're made unusually! The fact we still make Hendrick's in small batches 500 lovely litres at a time and use the soft water from the nearby Penwhapple Reservoir also contributes to the quality."
Should you serve your G&T in a goblet glass or a highball glass?
"For me, it really doesn't matter whether or not you're drinking a gin and tonic from a goblet or a highball glass. I know a lot of people who love it in a goblet because it makes them feel a little bit fancy and reminds them of that time they were on their holidays. 
"But for me, I love gin in a highball glass. It's just how I've always drank it and it's something I love. Just that fresh glass, full of ice, is how I love to drink my gin and tonic."
4 easy and delicious gin cocktails
Gin Martini
"My go-to cocktail is a gin martini. The martini has this history that stretches back hundreds of years. It's this very traditional, very classic, very simple cocktail in which you can really taste the quality of the gin. 
"At its best, it's clean, it's fresh and it's cold. It's my favourite go-to cocktail — and it's really easy to knock up. You just stick it in a bottle with your vermouth and your gin and then put it in the freezer and you've got martinis good to go whenever you need them."
Negroni
"I would say the best but easiest cocktails to make would be things like the Negroni, which is just a simple mix of equal parts gin, vermouth and Campari. Nice and bitter and the perfect kind of drink to have before dinner."
Gin Fizz
"Another simple one is a Gin Fizz, which is super bright and fresh or like a Tom Collins with lemon juice, sugar syrup and gin, of course, and a splash of soda water on the top. It is a really easy go-to for me." 
Gimlet
"The Gimlet is great. That's just a mix of a little bit of lime juice, a little bit of sugar syrup, and gin, obviously. It is then shaken and served up in a nice martini glass. Nice and fresh. I love it."
---
This most peculiar and unusual gin, Hendrick's Lunar Gin was conceived beneath the celestial light of the moon and yields an alluring complexity and a delightful warmth. Pick up a bottle today at Tesco.