A beginner's guide to astrology, lunar movements and cosmic insights for the month ahead
Sponsored By
---
Sponsored By
Here's what's in the stars for the month ahead, including the upcoming Strawberry Moon and what that means for your star sign.
Astrology didn't actually begin on the back pages of a weekly paper, or in the heavily perfumed rooms of a tarot reader, believe it or not.
It's actually grounded in a long history, dating back to the ancient Babylonians and Egyptians, who charted lunar movements and stars and attributed them to certain omens.
Fast forward to today, and we have the technology to look at the exact celestial placement of our births and build on their predictions to create detailed insights about ourselves.
How does astrology work?
Astrology is based on the belief that there is subtle cosmic energy that we can tap into to heighten our decision-making process. When we were born, the planets, sun and moon were all in a specific alignment, which has a unique effect on us at different times of the month.
Much like how a full moon has been proven to influence sleep, productivity and our mental state, celestial bodies can pull us in certain directions. And while we always have free will, astrology can help us better understand ourselves, leading to inner wisdom and enlightenment.
The 3 main signs
Most of us are already familiar with our sun (star) sign, which is determined by the date of your birth. This clarifies your personality, tendencies and your self-image. There are 12 types in total (Aries, Taurus, Gemini, etc.) and a full guide on which one you are can be found here.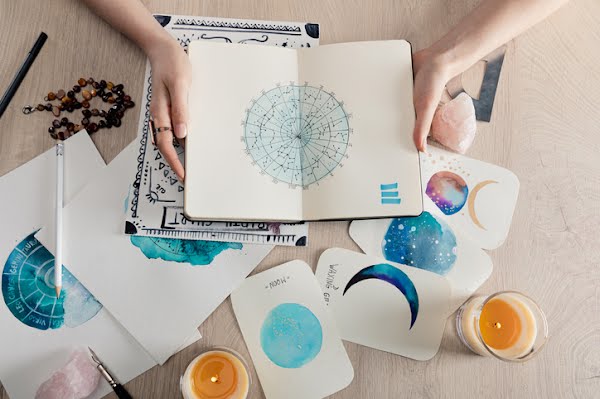 Along with your star sign, the two other major signs are your moon sign (representing you emotional/true self) and your ascendant sign (how others perceive you). Both of these are also one of the 12 sign types, fleshing out your character into a mesh of three total types. Rather than your birth date, however your moon and ascendant signs are determined by your astrological birth chart.
Astrological birth chart
Imagine someone took an aerial photo of the solar system at the exact time of your birth. You'd see the alignment of the planets (which in astrology include the sun and moon). That's what your astrological birth chart is, and it's divided up into different sections much like a clock. Each of these 12 sections represents a house and, combined with the charted planets, these houses can tell you more about yourself.
This is a lot to digest and it can be confusing but blogger Lavendaire explains it in a great way. Planets represent mental functions like communication and thinking (the what), houses tell the areas of life like marriage and career (the where) and your signs are your personality (the how and why). See the charts below for more detail on the planets and houses.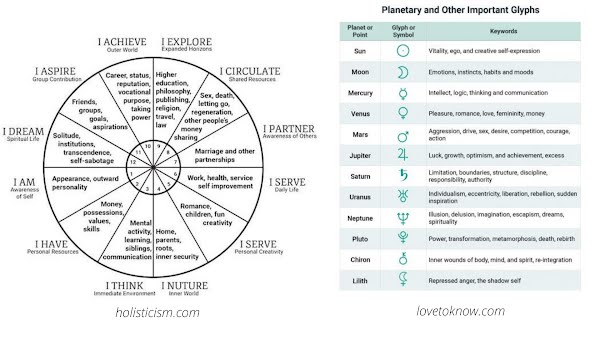 A great tool for looking up your birth chart is Cafe Astrology and it can help you interpret your detailed results as well. Just put in your birth place, date and time and it will pull up a graph with a how-to-read guide alongside it.
The moon – the ultimate cosmic influence
The moon is perhaps one of the most influential celestial bodies. Like its gravitational pulls affect the tides, it can impact us as well. Lunar movements have been linked to sleep, productivity, emotions, mental states and even birth rates (which tend to spike during a full moon).
There are eight main phases of the lunar cycle, lasting 29.5 days in total. The moon cycles start with the new moon, peak with the full moon around two weeks later, and then end with a waning crescent before starting over.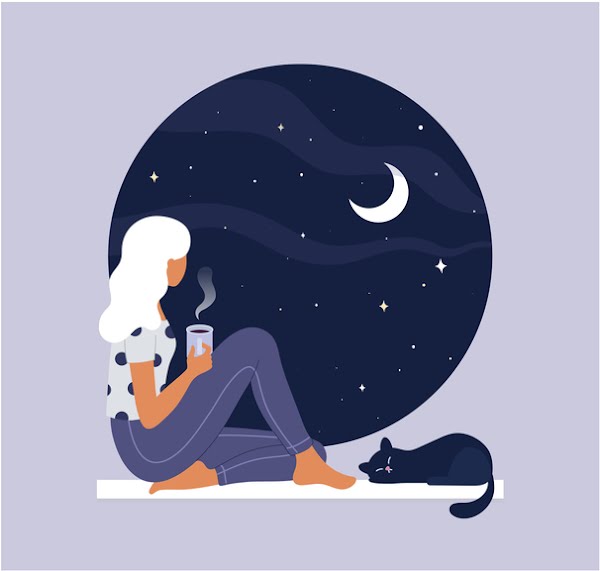 Aligning yourself with the current moon phase is a great way to allow cosmic influence to guide your next step. The new moon and full moon are the most opportunistic times for transformation but all of the phases contain energy.
New Moon – The moon is in conjunction with the sun, appearing invisible, so it's time to turn inward. This signifies new beginnings and fresh intentions.
Waxing Crescent – This is a time for anchoring your intentions and making any necessary plans of action.
First Quarter Moon – The sun and moon are in a square off (at a 90 degree angle). This is the time to evaluate any resistance you are facing and to make amends.
Waxing Gibbous – This is the time to just be and not force anything. Energy is high and you may have some perspective on your current intentions.
Full Moon – About letting go and releasing, the moon is shining down its full energy. Shed negativity, be grateful and transform to your best self.
Waning Gibbous – This is a final time for letting go of those things holding you back and performing the self-care you deserve.
Last (Third) Quarter Moon – Another square off, this is a time when frustration or impatience may arise. Watch for these triggers and learn where you need to make changes.
Waning Crescent – The final phase of the cycle is a time of reflection. Have you finished your growth or is there something you'll focus on for the next cycle?
What's happening now – The Strawberry Moon's influence this month
Right now, the moon is in a waxing gibbous phase, meaning it's time to just be and not make any major decisions right now. It's a good time for reflection, to look back on the past month and remember your feelings. What's made you happy? Have you connected with a friend you haven't seen in a while, have you gone on an outdoor adventure or have you let go of any negativity holding you back? Find something that's brought you joy and think about how you can continue creating this positive atmosphere in your life.
On June 24, there will be a full moon called "a strawberry moon", taking place shortly after the the longest day of the year (the summer solstice). Both the moon and the sun will be reaching the peak of their cycles at roughly the same time, causing significant astrological influence. The full moon will fall in the sign of Capricorn, meaning it will bring together and bolster both emotions and ambitions.
While Capricorns themselves will feel this full moon especially deeply, you can expect that each sign will be affected by this phase in some way. Because energy is heightened, it is usually an emotional time of romance, culmination, relationships and starting something new, especially when it comes to your career. Under the intensified moonbeams, you might successfully complete a goal in work or even contemplate a career change. It's a great time to dust off your journal, reflect on past goals and make a game plan on how to bring them into fruition.
If you'd like to fully submerge yourself in the celestial energy, try moon bathing – a starlit walk with a friend or a sit out your back garden with a cocktail or a cup of cacao. Some even say that this lunar energy can be channeled into drinks left out at night, which is the exact premise behind Hendrick's Lunar Gin. It's infused with botanicals that have been energised by moonlight – best suited for sipping on your next jaunt under the night sky.
This is a mere glimpse into the vast world of astrology, and it's clear that there are still plenty of celestial insights to learn from the universe around us. All it takes is a bit of research, a sprinkle of intuition and a willingness to dabble in the cosmic arts. 
---
This most peculiar and unusual gin was conceived beneath the celestial light of the moon and yields an alluring complexity and a delightful warmth. It's bottle retains the distinctive Hendrick's shape, evocative of Victorian apothecary jars, yet the colouring is a sophisticated, deep blue, reflective of the night sky. Available in your local Supervalu.