In keeping with our 'true crime' obsession, we've compiled a definitive list of the best (and creepiest) true crime shows worth subscribing to.
From the gory and gruesome, to the perplexing and downright stupid, these shows range in subject matter as they explore every crime that's been done throughout history. The one thing they have in common? They're all 100% true.
And we are hooked.
Created by Jennifer Forde and Sam Bungey, the 13-part series takes a deep dive into the unsolved mystery of Sophie Tuscan du Plantier's brutal killing in Crookehaven back in 1996. The Audible series has received praise from all corners; from Sophie's own family in France to the king of documentaries himself, Louis Theroux.

Disgraceland is a true crime podcast about the music industry's biggest hitters and accounts of how they behaved very badly, and in some cases got away with murder. Literally. Each 30-minute episode traces an incredible criminal story surrounding the most interesting and well-known stars over the years; from Sam Cooke to Jerry Lee Lewis.
Have you ever wondered what really goes on inside a cult? Or more specifically, what goes on inside the minds of people who start, and indeed join them? In this weekly podcast Greg and Vanessa explore the history and psychology behind the most notorious cults, from The Mooneys to The People's Temple; as well as the mystery, manipulation and murder they have become associated with.
S-Town is a podcast from Serial and This American Life, hosted by Brian Reed, about a man investigating the son of a wealthy family who's allegedly been bragging he got away with murder. But then someone else ends up dead, and the search for the truth leads to a nasty feud and a hunt for hidden treasure.
This is an incredible story about Lyn Thomas, who "vanished without a trace" only for her husband to move their 16-year-old babysitter into their family home and take on the role of mother to Lyn's two young daughters. Hedley Thomas, the soft-spoken amateur investigator, has managed to cause such a stir with his revelations on the probable murder of Lyn Thomas by her husband, that the 30-year-old case has been reopened by Australian officials.
Christopher Duntsch was a neurosurgeon who claimed he was the best in Dallas. However, soon his patients started to experience complications, some of which were fatal, and there seemed to be no one willing to protect them from the madness. Reported and hosted by Laura Beil, Dr Death is a podcast about a medical system that failed to protect vulnerable, unsuspecting patients when they needed it most. You'll never look at your doctor the same way again.
With each season of this multi-award-winning podcast, Sarah Koenig carries out an incredible investigation into a true story of murder, deception and suspicion, in the hope of coming to some sort of conclusion. Although Sarah discovers many mind-boggling revelations throughout, often the cases come to an inconclusive end, and we are left wondering, "What happened?".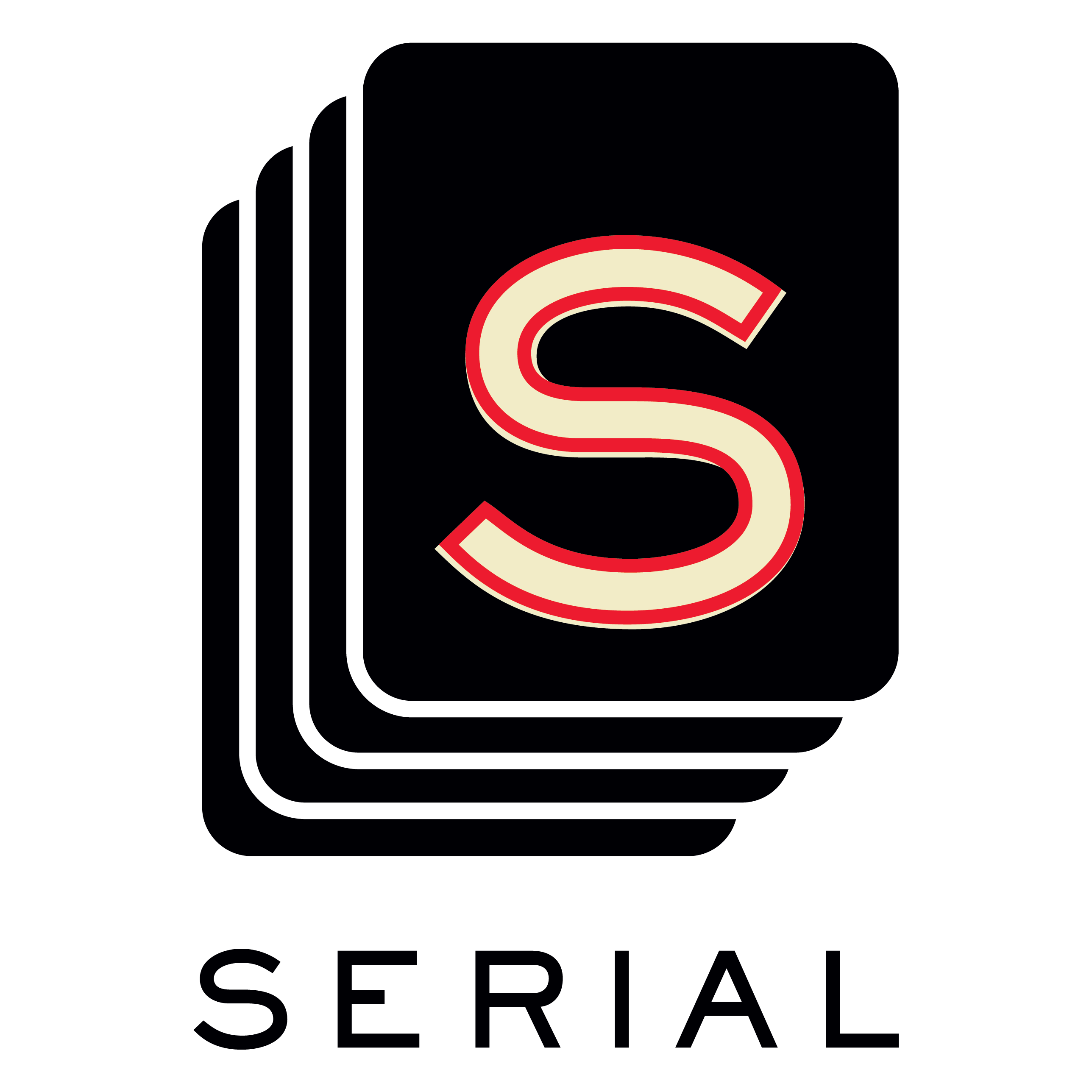 A series produced by Marc Smerling and Zac Stuart-Pontier, each season sees a thorough investigation of the crime culture of a specific city. Season one explores the dark reality of crime culture in Providence, Rhode Island, whilst season two takes on Detroit, Michigan, and the madness that it encompasses. Expect everything from drug wars to mafia-style scandals, alongside a cultural exploration into how and why things got so out of hand…
Here you'll find two comedians (James Pietragallo and Jimmie Whisman) take an unmerciful and hilarious look at athletes who have lost BIG with the law. Crime in Sports manages to find the funny in the very niche world of sports true crime and provides a much lighter listen than many of the other shows on this list.
Debra Newell is a middle-aged woman who falls for John Meehan, a handsome man who seems to check all the boxes: attentive, available, just back from a year in Iraq with Doctors Without Borders. But her family doesn't like John, and they get entangled in an increasingly complex web of love, deception, forgiveness, denial, and ultimately, survival. Reported and hosted by Christopher Goffard from the LA Times.
My Favorite Murder is the hit true crime comedy podcast hosted by stand-up comedian Karen Kilgariff and TV presenter Georgia Hardstark. Since its inception in early 2016, the show has broken all sorts of records, and this is thanks to the show's seamless merging of the light and comical, with the spooky and sinister. Approach it like you would do when chatting with your fellow true-crime-addicted friends over a glass of wine.
It's easy to get consumed about only the crimes perpetrated in the western hemisphere, but what this podcast shows us is that there are crimes going down in the world, specifically in the east, that would shock even the most hard-core of true crime listeners. Each week, the hosts Melissa Powers and Matthew Eng walk you through one crime from one country in Asia, and believe us when we say, they are bewildering at the best of times.
Criminal is the multi-award winning podcast that tells stories of "people who've done wrong, been wronged, and/or gotten caught somewhere in the middle". Hosted by Phoebe Judge, it carries out rigorous investigations into each case and offers bizarre stories of true crimes that will stay with you for far longer than you'd probably like. A must-listen for anyone searching for more than just "light entertainment".
"The true crime podcast where women aren't just the victims", this is a refreshing feminist take on the genre of true crime. Every week, our hosts Claire and Vanessa examine the psychology, motivations, and atrocities of female felons, whose titles range from "White Widows" to "Lady Pirates", and who carry-out crimes that make them thoroughly deserving of such names.
Atlanta Monster is another investigative journalism podcast hosted by Payne Lindsey (who also hosts Up and Vanished). The series takes an in-depth look into a dark time in American history, a two-year period between 1979 – 1981 that involved what is referred to as the "Atlanta Child Murders", in which over 25 black children and young adults went missing or were found murdered. A harrowing listen.
The Grift is a show about con artists and the lives they ruin; 10 stories about card sharks, cult leaders, art forgers, impostors and more. Hosted by best-selling author and New Yorker writer Maria Konnikova, it opens our eyes to the darker side of human nature and deceit, and leaves us asking, "Why do we fall for them time and time again?".
As host David Ridgen examines unsolved cases of missing or murdered individuals, he is joined by victims' family members, which adds real heart and emotion to the series. Together they investigate cold cases and track down leads, speaking to suspects and searching for answers that they never thought they'd get…
Curtain highlights the racism faced by indigenous natives in the Australian justice system, with a specific look at the case of Kevin 'Curtain' Henry, who was accused of murder in 1992. Hosted by Amy McQuire and Martin Hodgson, the podcast seeks to pull back the blinds and shine a light on the darkest parts of the Australian justice system and ask whether an Aboriginal man who has served 25 years in prison for murder be… innocent?
An investigative discovery, uncovering the circumstances, and more importantly, the state of mind, that causes ordinary people to do unthinkable things…. A great one for those with a keen interest in psychology.
With this podcast, filmmaker and amateur investigator Payne Lindsey takes a deep dive into the unsolved disappearance of one individual, focusing on a different case per season. Since it first began the show gained lots of attention, both from the public and the police, so much so that more new leads and stories continued emerging and what was initially intended as a six-part series transformed into a 24-part series. Season two was just released in August 2018 and is just as compelling as its predecessor.
Their tagline is, "fact is scarier than fiction", and they're not wrong on that front. This podcast covers all manner of creepy crimes, from murder to abduction, and we can be brought through the criminal's trial, or presented with potential theories for why the perpetrator of a specific crime was never caught… It's altogether very fascinating.
Here you'll find a weekly podcast in which host Keyerra explores and shines a light on cases that involve people of colour. Keyerra is committed to keeping the victims, survivors, and the wrongly convicted at the forefront of each episode, and it makes for a compelling lesson in so much more than just true crime.
Join Jim Clemente (retired FBI supervisory special agent/profiler), Laura Richards (criminal behavioural analyst) and Lisa Zambetti (casting director for CBS' Criminal Minds) as they profile behaviour from real criminal cases. This is an in-depth excavation of some seriously intense cases.
Described as "stories from behind the yellow tape", be prepared to hear about some truly awful case studies told from the perspective of homicide detectives. Not for the faint-hearted, but a compelling listen for those with thicker skin in the face of a bit of gore.