There are some shows and films that everyone always talks about when it comes to Netflix. Some mean you pick up even more details with a second viewing and others are the distraction from all the pandemic talk.
Film
The Trial of the Chicago 7
What was intended to be a peaceful protest at the 1968 Democratic National Convention turned into a violent clash with police and the National Guard. The organisers of the protest — including Abbie Hoffman, Jerry Rubin, Tom Hayden and Bobby Seale — were charged with conspiracy to incite a riot and the trial that followed was one of the most notorious in history. This has quite a cast, including  Yahya Abdul-Mateen II, Sacha Baron Cohen, Joseph Gordon-Levitt and Michael Keaton and is extremely compelling, and now, Oscar-nominated.
Okja
For 10 idyllic years, young Mija has been caretaker and constant companion to Okja – a massive animal and an even bigger friend – at her home in the mountains of South Korea. But that changes when family-owned, multinational conglomerate Mirando Corporation takes Okja for themselves and transports her to New York, where an image-obsessed and self-promoting CEO has big plans for Mija's dearest friend. A rescue mission quickly ensues. This modern fairy tale from director Bong Joon Ho is an extraordinary watch. 
The Kissing Booth
A high school student finds herself face-to-face with her long-term crush when she signs up to run a kissing booth at the spring carnival. This was Netflix's Original teen movie that was a startling hit, given that it's quite a bad movie. It's quirky for sure, but not exactly progressive. Nevertheless, is one of Netflix's most-watched films. Worth adding to the lists just to see what all the fuss was about.
To All the Boys I've Loved Before
On the opposite side of the coin, this teen movie was enchanting. Lara Jean, a Korean-American 16-year-old girl with an addiction to romance novels and a terror of talking to boys, must pretend to date Peter Kavinsky, the most popular boy in school. The plan is that with a fake relationship, Lara Jean will buy the time to get over her crush on her sister's ex-boyfriend, and Peter will be able to make his ex-girlfriend jealous. Of course, you can guess what happens next and it's utterly endearing and honest. Watch this one ASAP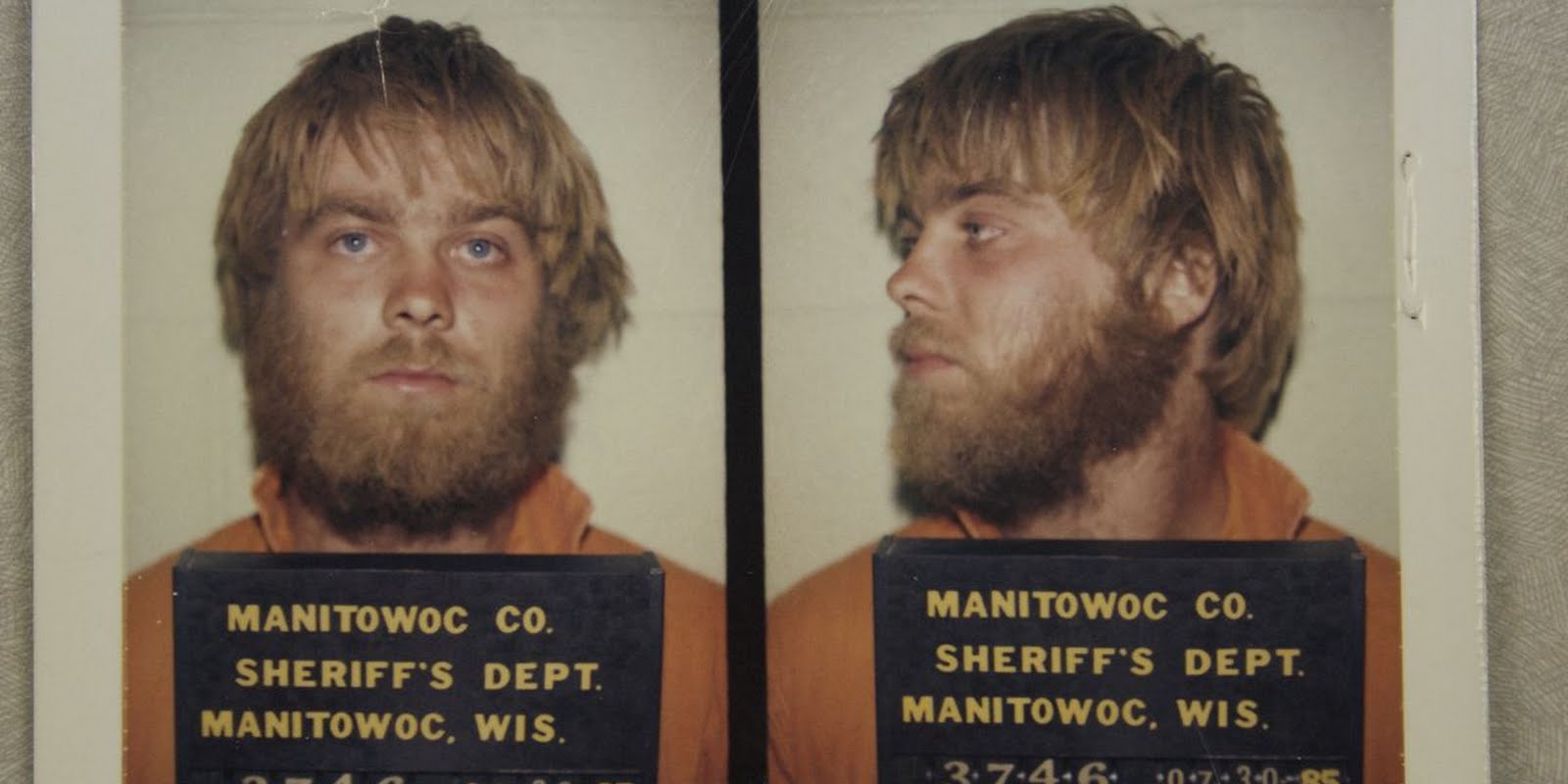 True Crime
Making A Murderer
The crimes, plight of Steven Avery and shocking twists and turns of the case made for water-cooler chatter like we haven't seen since the early days of Twin Peaks. Even with the second season now on Netflix, it remains one of the most frequently discussed cases. Watch in in its entirety for all the little details and viewpoints count.
Girls Incarcerated
This series follows teenage girls who are incarcerated at a juvenile correctional facility in Madison, Ind., documenting what their lives are like behind bars. Interpersonal relationships with their fellow inmates are a vital part of the experience because making a wrong move can lead to trouble. Most youths have been sent for petty crimes, such as alcohol and marijuana consumption, and a few for charges of assault and gun possession. The incarceration plan at Madison gives teenagers time but no release date, incentivising them to earn one. At times, this is a very powerful watch. 
The Staircase
This 13-part documentary follows Mike Peterson and his family after the death of his wife, Kathleen in 2001. While Mike insists he found her bleeding to death after an accidental fall down the stairs; the local police think otherwise. His home is turned into a crime scene; he's suddenly arrested and trialled for murder. As you move through the episodes, secrets from Mike's past are revealed in graphic detail and you slowly see that not everything adds up. Watch the full thing before drawing your own conclusions and only after, Google the convincing theory that was omitted from any of the episodes.
Evil Genius
This four-part, addictive docu-series investigates the murder of Brian Wells, the so-called 'pizza bomber', in 2003. Wells, a pizza delivery man from Pennsylvania, USA, was seemingly coaxed into a dangerous scheme by money-hungry criminals. Two men apparently instructed him to rob a bank of $250,000 with a bomb wrapped around his neck. Before Wells could complete his task, the bomb detonated and he died in the middle of the street. Police describe it as America's "most diabolical bank robbery" and you won't believe the saga uncovered as the police try to piece together how exactly the robbery came to be – and who was behind it.
TV Series
On Becoming a God in Central Florida
Starring and produced by the chameleon that is Kirsten Dunst, the actress plays Krystal Stubbs, an Orlando-adjacent waterpark employee forced into conning her way up the ranks of a pyramid scheme in the wake of a personal tragedy tied to the illicit operation. She's cut-throat but has a heart of gold in this endlessly watchable black comedy. The series was hailed by critics and it was renewed for a second season before becoming a casualty of Covid, but even the one is a total gem. Get watching.
Fargo
Based on the 1996 film of the same name which was written and directed by the Coen brothers, and takes place within the same universe – in Minnesota and North Dakota. The series follows an anthology format, with each season set in a different era and location, with a different story and mostly new characters and cast, although there is minor overlap between each. With an incredible cast from Billy Bob Thorton to Kirsten Dunst and Jessie Buckley, it's an incredible watch and one that Netflix doesn't promote nearly enough.
Bonding
For New York City grad student/dominatrix Tiff (Zoe Levin) and her former now-gay best friend from high school Pete (Brendan Scannell), S&M is a business, not a pleasure (well, maybe a little). Tiff recruits the cash-strapped man to be her assistant — performing such tasks as cleaning up after her clients and serving as her bodyguard. It's all as weirdly brilliant as it sounds. This dark comedy has been kept under the Netflix radar but is absolutely worth a watch.
The Haunting of Hill House
Some of us aren't one for scary films or programmes (of ANY nature) but, every so often, something comes along that is so good, you'll willingly take a bit of terror. This thing isn't even a thing – it's a woman: Shirley Jackson. The US author does horror more frighteningly than almost anyone else. Her forte is bringing the sinister into normal, everyday life – it's scarier if we can it imagine it actually happening to us, no?
She's best known for her short story The Lottery and her novel The Haunting of Hill House, considered to be the very best of haunted-house tales and Netflix have finally adapted the latter into what is a modern re-imagining. It centers around a house where five siblings grew up. Now, as adults, there are just four of them after the youngest sister tragically died. They reunite at their childhood home to remember their sister, but it's not all just memories… or is it? Genuinely terrifying.
The Rain
The world as we know it has come to an end, due to a rain-carried virus that wiped out nearly everybody in Scandinavia. Six years after that event, two Danish siblings emerge from the safety of the bunker where they have been staying. After discovering all remnants of civilisation gone, they join a group of fellow young survivors, and together they head out on a danger-filled quest throughout the abandoned land in search of signs of life. This one is a knuckle-gnawing, post-apocalyptic thriller ride that looks at what it takes to be human when everything else is taken away.
Cheat
This one was out last year and hasn't been on Netflix that long – though I stumbled on it completely by accident so it's not really getting pushed to the fore when it comes to their programming, This box-ticking thriller sees a Cambridge university lecturer and a chillingly threatening student locked in mortal combat over initially what seems to be a cheated dissertation. The series opens with both women in prison so from the get-go we know something went very badly wrong, but you don't find out until several episodes in exactly what. Tense, chilling and a perfect cold-weather watch.
Marcella 
Any British "Nordic"- noir detective series, written, directed and produced by acclaimed Swedish screenwriter Hans Rosenfeldt (creator of The Bridge) was always going to be engrossing but this one is even better than expected. The always brilliant Anna Friel stars in the lead role of Marcella Backland, a British police detective working in contemporary London but, as with the best and most complex of female leads, she is not what she seems. Prone to rage and blackouts so severe she loses memories and moments in time, we never know quite where we are with her – she an almost unreliable narrator. She's back working on a murder enquiry after a career break – and one that she never managed to solve years earlier. This constantly keeps you guessing and is genuinely thrilling to watch.