10 beautiful independent bookshops to help you reignite your love for reading
---
If you're struggling to rediscover your love for reading, these beautiful independent bookshops will surely help to do the trick.
Already managing to make a very sizeable dent in the titles lining our home bookshelves, we're in dire need of some new reading material and there's little that appeals to us more than the thought of wandering around our local independent bookshops. 
An experience that's continuously romanticised in the movies, we're not saying Notting Hill is completely to blame, but Hugh Grant definitely enlightened us to the benefits of having a nosey around the unassuming bookshop around the corner from your house. 
Home to any number of notable poets, playwrights and writers, Ireland has a rich literary history that seeps into the independent bookshops to be found dotted along our lovely emerald isle. Below are ten of our favourites.
No Alibis, Belfast

Continuously listed among one the country's top-rated bookshops, No Alibis is a firm favourite with both Belfast locals and those visiting the area. Specialising in crime fiction, you'll find much more than that inside its brightly tiled exterior so is worth a visit no matter what genre you're into.
Scéal Eile Books, Clare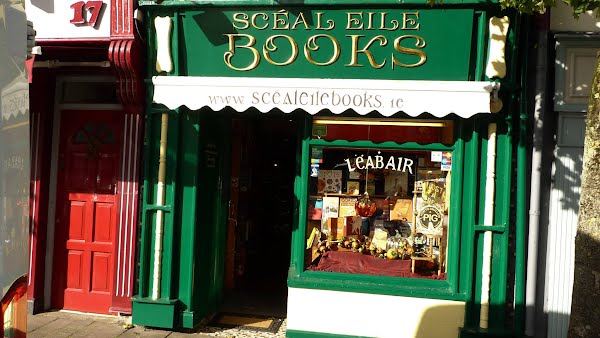 A bookshop and intimate arts venue in Ennis, Scéal Eile Books really is another story… at least in terms of the gorgeous community atmosphere owners have managed to create inside. Housing over 800,000 new, rare and used books within, you'll be hard-pressed to find a title they haven't come across. 
Vibes & Scribes Bookshop, Cork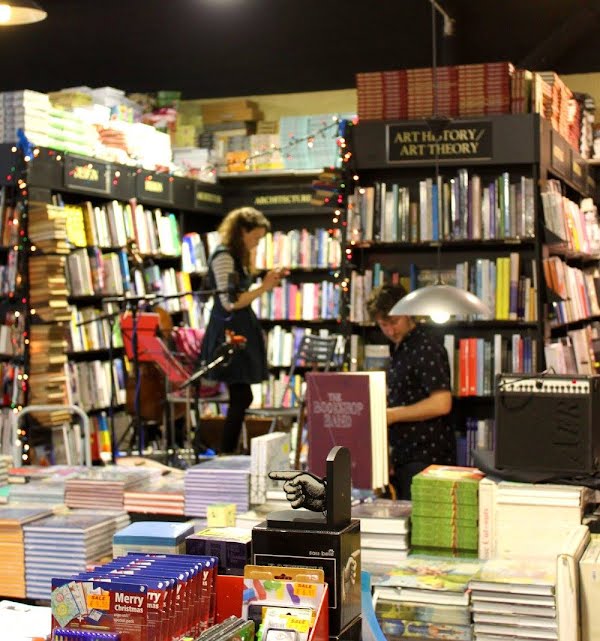 Taking pride of place on Lavitt's Quay, Vibes & Scribes is Cork's oldest independent bookshop – a role they take very seriously. Appealing to the romantic side of book-buying, owner Joan Lucey is always happy to help and comes with plenty of suggestions should you need a recommendation or two. Perhaps we're not the only ones to take our cues from Hugh Grant after all…
Little Acorns Books, Derry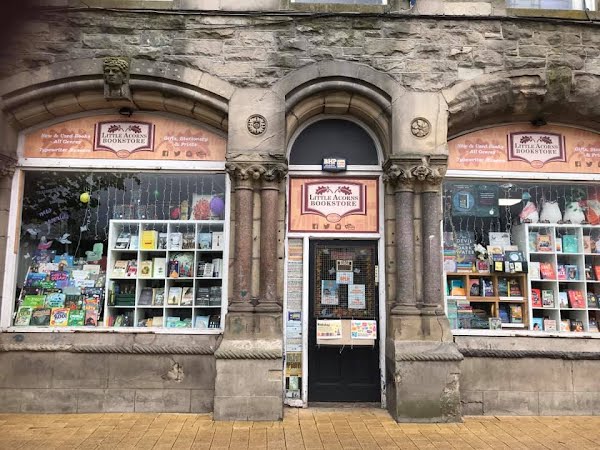 If rubbing elbows with the authors themselves is something you'd be interested in, look no further than Little Acorns Books in Derry where you'll oft come across writers calling in to say hello. One for the history nuts, the venue is also soon to double as Ireland's only typewriter museum too (due later this year according to their Facebook page). 
Marrowbone Books, Dublin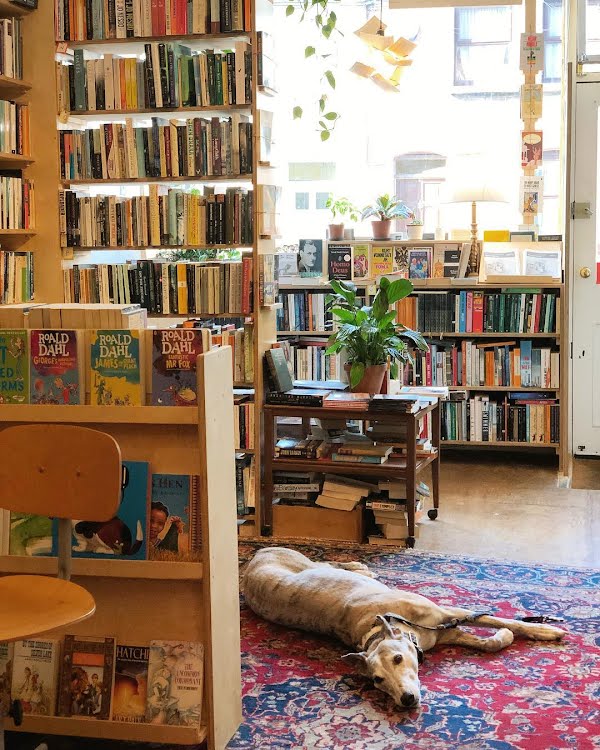 Blessed with many a different bookshop – some better known than others – Dubliners have their pick of the litter when it comes to sourcing new things to read. Marrowbone Books in The Liberties is a personal favourite though, largely in part to its bright yellow paint job, very aesthetic interior and the probability that you might even make a new furry friend while you're there. Other Dublin haunts well worth a visit include Ulysses Rare Books, The Winding Stair Bookshop and Hodges Figgis (not an exhaustive list by any means).
Charlie Byrne's Bookshop, Galway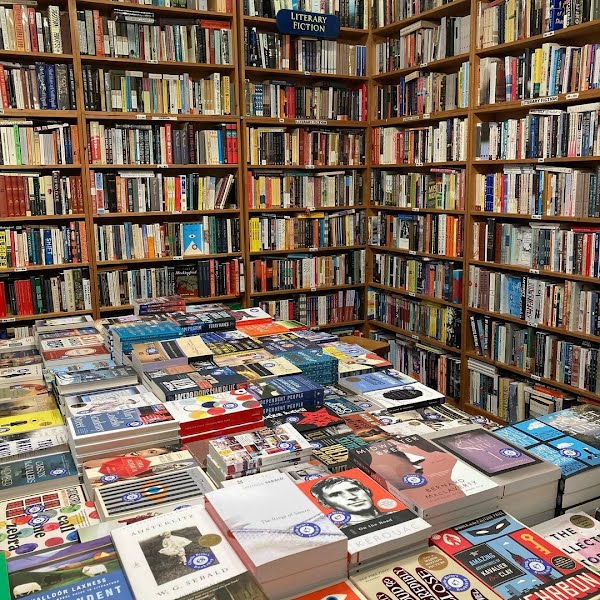 Anyone who's anyone will have heard of Charlie Byrne's Bookshop. A Galway institution, it comes highly recommended and is always top of my must-visit when out west. Incorporating everything a good bookshop should have (in my opinion, at least), you'll happily lose hours of your life winding your way around their bookshelves…  which are always laden with options.
Woulfe's Bookshop, Kerry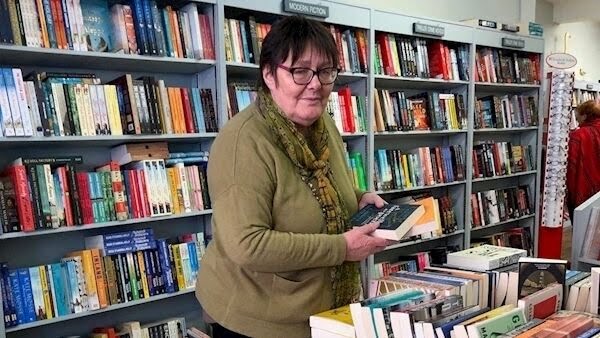 Described as a "treasure chest for the curious mind", Woulfe's Bookshop in Listowel has a huge range of titles – many of them by Irish authors. Open since April 2005, owner Brenda Woulfe has more than 16 years of experience, so you can definitely trust her judgement when it comes to finding something a new book to get stuck into. 
Books at One, Mayo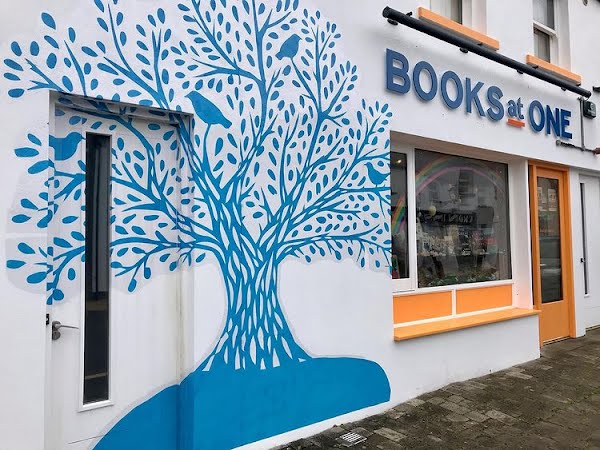 To be found out in Louisburgh, Co Mayo, Books at One is nestled between Ireland's holy mountain, Croagh Patrick and Connaught's highest mountain, Weelrea. Inspiring many a creative with its wild, rugged coastline, the bookstore is rooted culture – which you'll find by the bucketload inside its doors. As their website puts it, "we could write a book about the characters who have inspired and been inspired by Louisburgh, and perhaps one day we will, but until then why not come and experience it for yourself and let Books at One be your guide". 
Liber, Sligo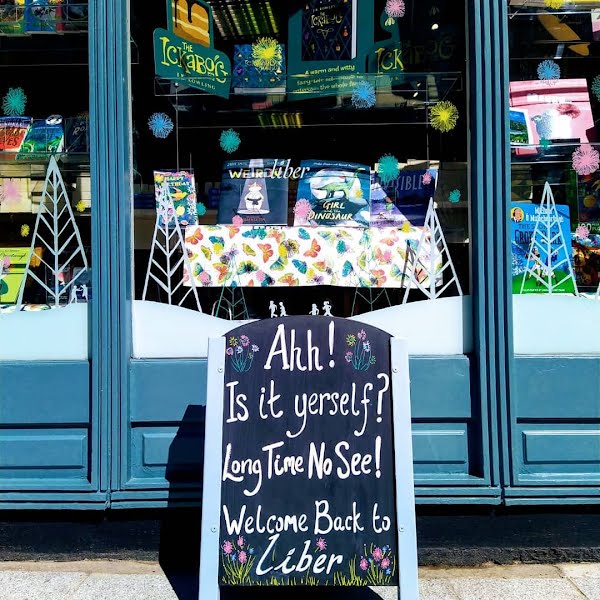 Combining music and literature, Liber offers customers the best of both worlds at their baby blue shop in Yeats County. Steeped in the arts, owners Brian and Ailbhe Caliendo take a huge interest in the local talent and can always be relied on to have titles by up-and-coming musicians/artists/writers/filmmakers amongst those that line their shelves. 
Village Bookshop, Wicklow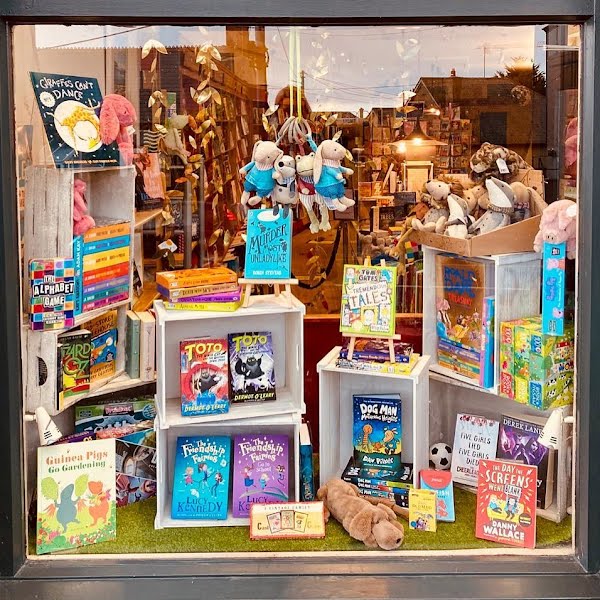 From Cathy Kelly's Other Women to David Baldacci's A Gambling Man, you'll find a mix of everything at the Village Bookshop in Greystones. In business since the early 90s, it celebrated its 30th birthday just last year – a huge milestone for owners who have poured plenty of love into the place over the years. 
This article was originally published in August 2021.