With its historic buildings and gorgeous canals, Venice is one of Italy's most famous attractions. This floating city consists of a group of 117 small islands separated by canals and linked by bridges and it can be tricky to navigate. Cara Magazine have compiled a useful guide of what not to miss, where to eat and where to stay if you're off to this magical city.
DON'T MISS
DESIGN The Venetian calendar revolves around the Venice Biennale. Alternating between art (odd years) and architecture (even), the latter runs from May 26 to November 25 this year, as piazzas and exhibition spaces swell with screenings, showcases, talks and visitors from around the world. Curated for the first time by Yvonne Farrell and Shelley McNamara of Dublin-based Grafton Architects – see page 120 – this year's 16th international exhibition is an unmissable spectacle of contemporary architecture, culture and design. labiennale.org
Venice Biennale
LOFTY For a bird's-eye view of Venice's watery footprint (and to figure out exactly where the Ponte dell'Accademia bridge is), head to the luxury department store T Fondaco dei Tedeschi, by the Rialto bridge. Make your way up the escalators – and be sure to ogle the wares at Prada, Gucci, Versace and Dolce & Gabbana on the way up – to the rooftop terrace to see the Grand Canal curve around the city. (Calle del Fontego dei Tedeschi, +39 041 314 2000; dfs.com)
OARSOME Begun as a protest regatta to draw attention to the damage done by engine-powered boats in the 1970s, the Vogalonga race is now more of a celebration of Venice's maritime history and traditional gondolas. The 44th edition will begin on the morning of May 20, as more than 1,000 entrants row the 30 kilometres around the islands, finishing at San Marco Square. vogalonga.com
DRINK AT
DILLY-DALLY Venetians tend to have their merriment during the afternoon and, usually, standing up. So, if you see a crowd of Italians loitering in a piazza drinking wine, they're probably not at a wedding. There's likely a baraco nearby, such as Al Mercà – a tiny kiosk serving regional wines by the glass and an excellent Aperol spritz. And Italians are just always that well-dressed. (Campo Bella Vienna, +39 346 834 0660)
GRAZE MATTER Come dusk, gregarious Italians mingle in the narrow lane outside the no-frills Barcaro da Fiore, just off Campo Santo Stefano, to drink wine and eat small plates (or cicchetti) of fried squid, olives and cheese. With little English and a local crowd, pick your small-plate bites and a glass of the local red at the bar and then perch yourself outside at the wooden counter and expect to stay for more. (Calle de le Boteghe, +39 041 523 5310; dafiore.it)
TERROIR VISION If seats are a necessity and wine is your tipple of choice, then make a booking at Teamo Wine Bar. Passionate about vino from the region, owners Clara and Stefano host tastings every few weeks and are happy to have their brains picked on the best Veneto varieties. And, if you're feeling peckish, the kitchen serves up delicious, wine-paired dishes. (Calle Rio Terrà de la Mandola, +39 041 528 3787; teamowinebar.com)
EAT AT
GRAB & GO This is Italy, so every chef in Venice worth their passata can throw up a perfect pizza base but for buttery breakfast pastries and an on-the-go slice, head to Farini. It also serves up fresh, rectangular pizza from the open kitchen (a New York-sized slice is about €3) so you can sit inside or take it to go and find a sunny spot in the small square. (Calle Seconda de la Fava, +39 041 241 1899; farini.com)
Farini
DECEPTIVE L'Osteria di Santa Marina – a small cluster of dining rooms off a quiet square near the Rialto bridge – might have the appearance of a quaint, family-run business, but there is nothing simplistic about the flavours of this Michelin-starred spot. With an à la carte menu brimming with fresh seafood options and two tasting menus – one seasonal, one Venetian – you won't go wrong, nor with the wine list. (Campo Santa Marina, +39 041 528 5239; osteriadisantamarina.com)
FINE OUTLOOK In the Ca' Giustinan, the headquarters of the Biennale, the small L'Ombra del Leone café offers spectacular views over the canal without the hefty price tag of so many waterfront places. An excellent spot for an early lunch, grab a seat on the terrace if you can and tuck into salad and sandwiches overlooking the Punta della Dogana and Basilica di Santa Maria della Salute. They also do a killer bellini with fresh peaches. When in Venice … (Calle Tredici Martiri, +39 041 241 3519)
SLEEP AT
SPENDTHRIFT Anchored on the Grand Canal, the imposing 16th-century Palazzo Papadopoli was once home to Venetian painter Tiepolo, whose ornate frescoes still adorn the main walls. Opened as the Aman Venice hotel in 2013, it remains the home of Papadopoli's descendants (they live on the top floor) and the small number of rooms, hidden entrance and secluded gardens mean it still has the impression of a private home, albeit on a rather grandiose scale, and with an excellent Asian restaurant. Rooms from €1,150. (Calle Tiepolo 1364,
+39 041 270 7333; aman.com)
Aman Venice
ACE OF BASE Excellently located in the heart of the old city, the recently renovated self-catering Ca' Nal Apartments make the ideal base for a few days' exploring. Some have unexpected frescoes on the ceiling, while the "Pupparin" also has a rooftop terrace, an ideal spot to pop the Prosecco (named after a nearby village where the grape originated) for an Aperol spritz sundowner. From €120 per night/from €750 per week. (Ponte dei Bareteri, +39 335 695 6153; canalapartments.it)
BOHO Dodge out of the crowds in San Marco Square and into the peaceful courtyard of Novecento Boutique Hotel. More like a rugged Italian farmhouse than the usual gilded Venice haunts, this small, family-run hotel has only nine rooms and is about as bohemian as the city gets with rough walls, earthy tones and sinkable seats. Make time for a quiet coffee in the verdant courtyard. Rooms from €448 for minimum two nights. (Calle del Dose da Ponte, +39 041 241 3765; novecento.biz)
Novecento Boutique Hotel
This guide features in the April/May issue of Cara magazine, the inflight publication of Aer Lingus. Flights to Venice can be found at aerlingus.com
Also Read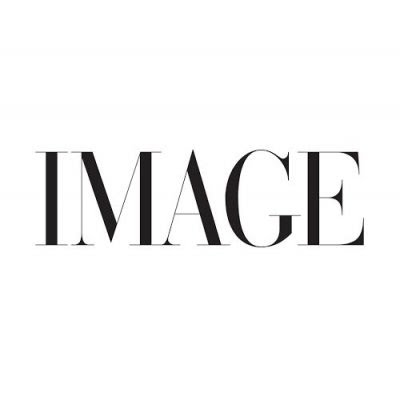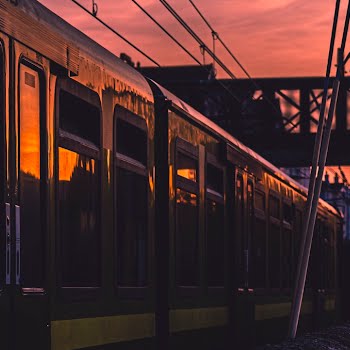 EDITORIAL
I fear the true fallout of Covid on our cities...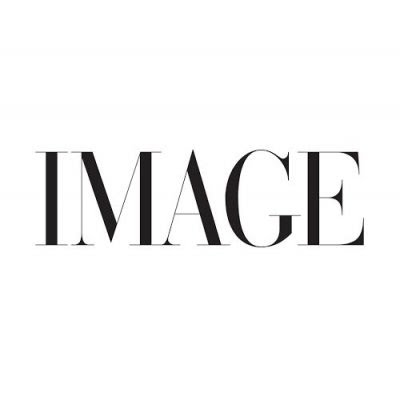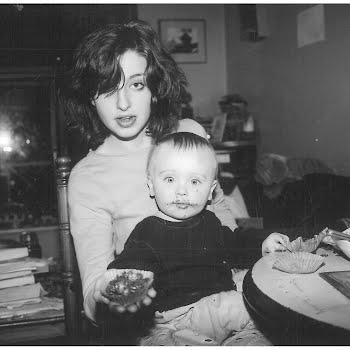 EDITORIAL
"Every baby costs you a book" – that's something women...