WIN €1,000 to spend at DFS
Sponsored By
---
Sponsored By
Enter for your chance to WIN the ultimate shopping spree at DFS.
Looking for lighter and brighter interiors this summer? We've got you covered.
We've teamed up with DFS to gift one lucky reader with an ultimate homeware shopping spree – a prize of €1,000 to spend on any DFS Ireland products.
This includes everything from accessories like rugs, cushions and mirrors to big ticket items like sofas, beds and dining tables. So, you can switch out those cosy throws and moody winter hues for lightweight fabrics and brighter colours.
Not sure which sofa would suit your living space best? Try one of DFS' clever online tools, where you can discover 'what's your thing?'. See their range of sofas in real homes, how they look in your own space and search using an image to find the exact sofa you want.
Enter for your chance to WIN a DFS shopping spree below.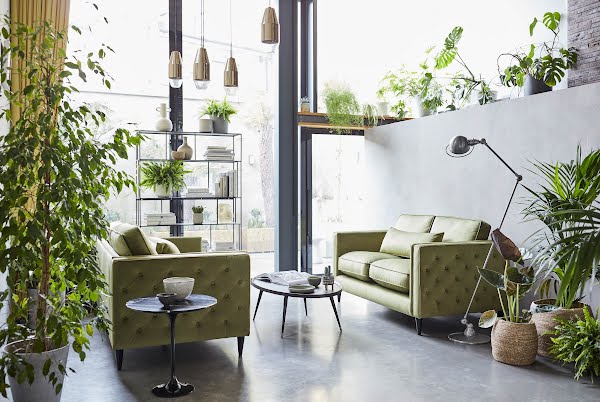 What you win
€1,000 to spend on DFS products*
How to enter
Enter for your chance to win by filling out the form below:
Sorry, this competition is now closed and no longer receiving entries. Thank you.
*The winner must contact DFS before placing an order (contact details will be provided). They will have 12 months from the date of the win to select any items sold at www.dfs.ie and place their order. The winner may spend more than €1,000 if they wish, with any remaining balance covered via payment in full, or an approved interest free credit arrangement with one of DFS' approved providers. Any remaining balance must be cleared or a financial agreement be in place, prior to the order being delivered to the winner's home. The prize is non-transferable and non-refundable. There are no cash alternatives for these prizes.
---
What's your thing? Whatever your thing is, DFS is here to help you discover the perfect sofa for you. Shop their full range of sofas now.