The reaction to Rachel McAdams' latest photo shoot begs one question — is having body hair still a radical choice?
---
In 2023, refusing to conform to the ideal of hairlessness, foregoing Photoshop, and admitting to donning shapewear still causes quite the stir. Why is that?
Wake up sweetie, female body hair has been living rent free in the minds of many again.
This week, Rachel McAdams was unveiled as Bustle's April cover star with an interview entitled 'Rachel McAdams Is Worth Waiting For' and an accompanying photoshoot that's reignited an age-old debate online: should women be allowed to embrace their body hair, or perhaps the more pertinent question may be: when will female body hair cease to make a statement?
In conversation with Samantha Leach to discuss her role as Barbara Simon in the adaptation of Judy Bloom's puberty bible Are You There God? It's Me, Margaret, Rachel McAdams speaks about her aesthetic sensibilities, and the fact that — in keeping with the message of this coming-of-age story on learning to accept your body as it is — the actress requested that the images from her photoshoot receive 'minimal retouching'.
"I love that juxtaposition of beauty, glam, fantasy, and then truth."
"I felt like a milking machine," McAdams said of her time on set, pumping between takes to feed her newborn daughter. "With this shoot, I'm wearing latex underwear. But I've had two children. This is my body, and I think that's so important to reflect back out to the world. It's okay to look your best and work at it and be healthy, but that's different for everyone."
As part of the Bustle piece, the 44-year-old actress also recorded a video departing some advice to her preteen self. In it, she says, "Always have shaving cream. And then if you want to stop shaving again one day, that's okay too."
Of course, given the nature of the society we live in and our assumed entitlement to publish our thoughts and opinions on what other people should or shouldn't do with their bodies online, the internet was pretty much split right down the middle. Where one side was awash with various different iterations of 'ew', 'why, God, why?' and 'my eyes! They burn!', the other was applauding McAdams for her bold bravery, her feminist stance, and a multitude of other comments that muse on a feeling of empowerment.
This isn't the first McAdams photoshoot to spark a conversation. In 2018, the Mean Girls star posed for Girls. Girls. Girls. Magazine in full glam with a little something extra: a breast pump. Posting the powerful image on Instagram, magazine founder Claire Rothstein wrote: "This shoot was about 6 months post her giving birth to her son, so between shots she was expressing/pumping as still breastfeeding. We had a mutual appreciation disagreement about whose idea it was to take this picture but I'm still sure it was hers which makes me love her even more.
"Breastfeeding is the most normal thing in the world, like breathing and I can't for the life of me imagine why or how it is ever frowned upon or scared of. I don't even think it needs explaining but just wanted to put this out there, as if it even changes one person's perception of something so natural, so normal, so amazing then that's great."
When we think of celebrities and underarm hair, that iconic image of Julia Roberts at the 1999 premiere of Notting Hill immediately springs to mind. You know the one. She's wearing a red dress, waving at fans while giving an interview on the red carpet. It was thoroughly critiqued by those who thought it was icky and offensive for a woman to opt to go out in public unshaven, and was imbued with meaning by those who urgently wanted it to be a feminist statement.
Then, almost 20 years later, Roberts revealed that it was all just a misunderstanding. In an interview on Busy Tonight, she said: "I just hadn't really calculated my sleeve length and the waving and how those two things would go together and reveal personal things about me. So it wasn't so much a statement, as it's just part of the statement I make as a human on the planet, for myself."
Since the fashions of the 20th century allowed for hemlines to rise and for women to go sleeveless, female body hair has been tinged with offensiveness. The conventional beauty standard has categorically been that of hairlessness, and any opposition to that norm has been written off as a fad, a trend that's sure to die off sooner or later. Those who wear their body hair loudly and proudly have been tarred as 'angry feminists' or 'boho hippies', and the shame associated with being 'hairy' is deep rooted, pardon the pun.
Way back in 1916, Harper's Bazaar was the first women's magazine to advertise the Milady Decollete Gillette razor with a campaign dedicated to "solving an embarrassing personal problem" and promoting "good grooming", while making the bold, hyperbolic claim that this new invention will be "welcomed by women everywhere". The razor was described as a "necessity", and so began the rhetoric of body hair as unclean, unkempt, and unladylike.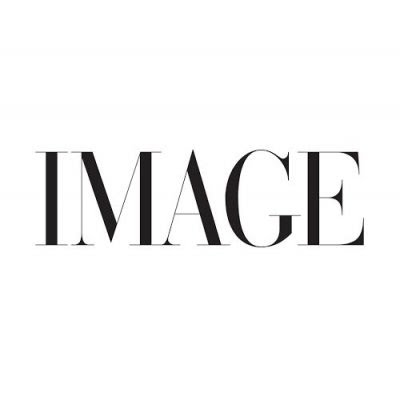 In researching this piece, I browsed through reams of lists of 'celebrities who DGAF about showing off their body hair' and 'famous women who are ROCKING their armpit hair' and, though it is encouraging to see women exist as they are beyond the veil of Instagram filters and Photoshop blurring, it actually just reminded me of how much more progress is really needed.
Body hair can be a statement, it can be beautiful, it can be sexy, and it can be an expression of self and art, but it can also just be body hair. The concept that it's still something that needs to be normalised jars with me somehow. Equally, shaving is just fine, and we've seen corporations and razor brands acknowledge that in their advertising. Estrid, a subscription-based razor company, even has it in their tagline: "If shaving is your thing – we're here for you."
Gen Z and the people of TikTok are also playing a big part in increasing visibility of the female form. Creators share hacks on how best to microblade unwanted facial hair so that makeup can glide on better, while others share clips sitting poolside, leg, arm, underarm and bikini line hair on full display.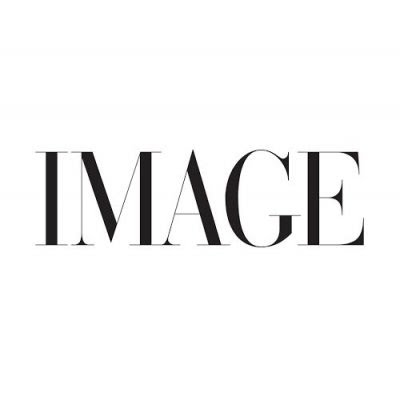 Hair grows on everybody. It grows on every body. Hair or no hair, razor burn, ingrown hairs, all of it is normal and perfectly fine.
No matter when it occurs, or whether your algorithm is showing you 'backlash' or proclamations of empowerment, it's always somehow noteworthy. It's always somehow a statement — but should it be?