'The life we are living may not be the one we want': Meet the career women pivoting because of the pandemic
---
The Great Resignation is underway, but a financial buffer - as well as bravery - favours those who sail away from the safe harbour in this post-pandemic world.
When she tentatively posted a status update on her social media last May, announcing her departure from Newstalk FM, Susan Keogh was completely unprepared for the response from women and men cheering her courage for leaving a high-profile job smack bang in the middle of a global pandemic without a next step lined up.
The married mum of one had scaled heights that most women (and men) in media could only dream of. The IMRO Gold multiple-award-winning journalist had her own show on national radio and was one of the most prominent women on Irish airwaves.
Keogh had also won plaudits for her collaboration with Martina Cox, the wife of Liverpool FC fan Sean Cox, whose life was changed irrevocably after he was subjected to a frenzied, 17-second attack outside Anfield Stadium in 2014. Martina and Susan's book, With Hope in Your Heart, was published to acclaim by Gill Books last October, at the height of the pandemic.
And yet, something was niggling away at Keogh, who had studied communications at DIT on Aungier Street in Dublin and had once conceived a career in corporate communications or in the business world before she was bitten by the radio bug as a young graduate.
The minor niggling had grown to a crescendo during lockdown, which saw her turn 40 and pondering that, if there was a time to make a move, was it genius or madness to do it now?
Keogh had reached a pinnacle, career-wise, but the woman with a self-confessed "relentless work ethic" also feared it was a plateau.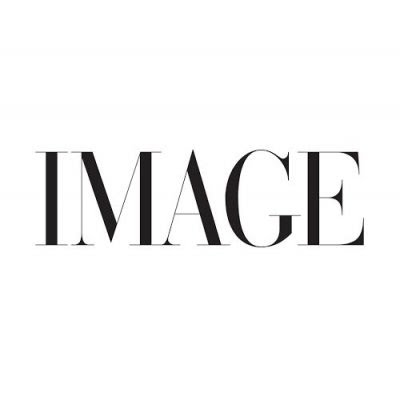 Keogh felt she could climb no higher within Newstalk. She was beginning to tire of the cyclical (and often brutal) world of broadcast media with its set-piece elections and annual health and education crises, many of which she could write the script for in advance. Knocking her own KPI's out of the ball park, Keogh was nonetheless tiring of the equally cyclical and equally brutal industry expectations, (which includes high attrition and burnout rates) as well as the tyranny of the Joint National Listenership Research (JNLR) figures by which broadcast programmes – and the career trajectories of their presenters – can live or die by.
Lockdown also saw her prepping and producing her work from home in County Kildare and, her daily commute now temporarily commuted, spending more quality time with her family. 
"The time has come to move on," wrote Keogh in a "Goodbye For Now" post to her followers on the morning of what, unknown to listeners, was her last show.
Goodbye, for now ?? pic.twitter.com/lMntLYHL5M

— Susan Keogh (@susankeoghnews) May 30, 2021
"There's more I want to do and life is short!… Nothing changes if nothing changes, so for me it's time to take a leap and see where I land."
Within a short period after posting her goodbye note on Instagram and Twitter, Keogh – whose only time off work since her salad days was her maternity leave – was inundated with messages from people who had also come to the realisation that they were in the wrong job. 
Many had also come to the realisation that they were in the wrong relationship – that's another day's essay. 
"[The decision to resign] was definitely pandemic related," says Keogh, who took a break to decide her next move. She didn't take too long: she was recently headhunted to join Cicero, the bespoke public affairs consultancy recently acquired by Havas, one of the world's largest communications groups, as a senior consultant.
"It was only when I heard from so many people, that I realised my decision to resign was brave," added Keogh, who had struggled intensely with her decision before laying her headphones on the desk for one last time.
 "But I heard from so many people who felt that the life that they are living is not the one that they want, who wanted out, who are going through huge changes as a result of Covid. It was then I knew that I wasn't the only one."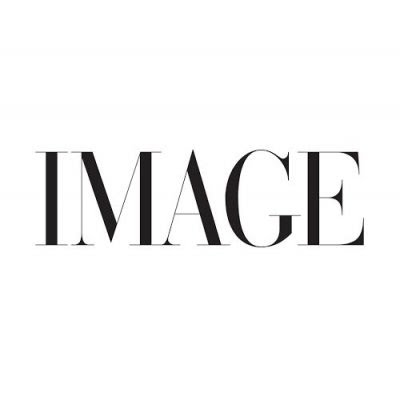 Getty Images
The Great Resignation or The Great Discontent?
Susan is not alone. In fact, she is part of a mass global movement of job quitters and career pivoters, a phenomenon accelerated by the Covid-19 crisis.
Dubbed by some economists as "The Great Resignation", it is a phenomenon that has seen millions of workers quit their jobs worldwide, with millions more contemplating leaving their job or planning an entirely new career path. 
The numbers are staggering. By last April, a record four million Americans quit their jobs. That was twice the number who quit in April of the previous year. An additional 3.9 million had quit by June of this year.
And many more are thinking about it too. A Microsoft survey of more than 30,000 global workers showed that 41% of workers were considering quitting or changing professions this year.
Meanwhile, new analysis by Gallup has found that 48% of America's working population is actively job-searching or watching for opportunities.
Around 40% of some 1,000 respondents to the UL survey said that they agreed or strongly agreed that "my future career lies outside of this organisation".
Ireland is not immune to The Great Disruption, an alternative moniker that has surfaced as governments desperately urge workers to "return to normal", whatever that entails in the wake of a global public health crisis that has claimed more than 4.5 million lives worldwide. A study from HR software company Personio of workers in the UK and Ireland showed 38% of those surveyed planned to quit in the next six months to a year.
Meanwhile, the University of Limerick's Kemmy Business School WorkFutures Lab has also given new insights into the future of work, which, according to OMT Global – the people development consultancy that commissioned the survey – says the new workplace is not normal.
"Many teams have not physically met since March 2020, communication for many is now only done via calls and video conferences," said OMT Global CEO Mark Doyle in his foreword to the report. "Employees are feeling disconnected from their teams, and are stressed. There is nothing normal about this new reality, it is exceptional."
Of interest, this sentiment was held irrespective of whether they worked in the multinational, indigenous Irish corporate, SME or public sectors.
Around 40% of some 1,000 respondents to the UL survey said that they agreed or strongly agreed that "my future career lies outside of this organisation".
If it's not an industry, role or pay issue – as the Gallup analysis suggests – is the issue the workplace and a shadow pandemic of the disengaged and disaffected?
Amid a global employee retention and recruitment crisis, many Irish companies – whose staffs were supported by government measures during the hardest economic yards of the crisis – have quite the challenge on their hands. 
But is The Great Resignation really The Great Discontent? If it's not an industry, role or pay issue – as the Gallup analysis suggests – is the issue the workplace and a shadow pandemic of the disengaged and disaffected?
Are the resignation/reorientation trends being fuelled by dissatisfaction with existing/pre-existing work practices and work-life balance, raising the spectre of a costly lost productivity surge, even when companies manage to hold on to their employees?
The Kemmy findings identified a number of areas of concern in this regard for organisations.
"Many employees feel a sense of disconnect from the organisation and report reduced levels of wellbeing," said the report's authors, Claire Harnett and Dr Sarah Kieran, both of whom are experts in strategic HR management.
"There are also mixed findings on the impact of home working (and the pandemic challenge generally) on work productivity. Furthermore, managers are concerned about the need to review and adapt existing human resource policies, practices and other supports which they feel are required to help them lead and manage their teams through this new way of working. "Throughout the findings, there is a clear expectation that the way we work will now shift, not just in response to coping with a virus, but in response to a social need to create and sustain a 'new world of work' which embraces a more flexible approach to working."
Shifting Balances of Power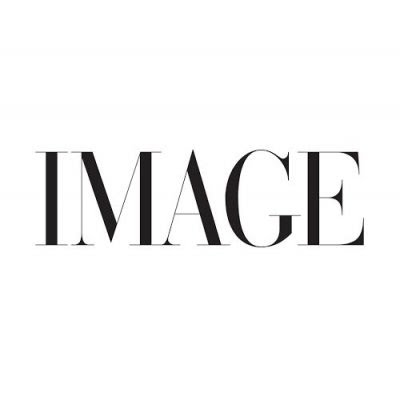 For David Keane, Director, People & Organisation, at PwC – which powers the IMAGE Business Club – the issue is somewhat more nuanced, if very real. "I don't think they are so much fuelled [by dissatisfaction], it's more that the pandemic has removed a lot of the barriers to what employers and employers believed was possible," says Keane.
"The pandemic has shattered some of the previously assumed truths around remote working. Many organisations and employees believed it would not work, but the great experiment of the last year has proved them wrong. It will be much harder now for employers to turn down requests for remote working and flexibility if employees can point to how well it's worked in the past year and a half."
Keane says that companies are working flat out planning their return to the workplace, remodelling how they will work in the future and all of the practicalities that go with that, although many believe that their new working models will not be bedded in until 2022. "COVID-19 has accelerated what was already happening as the principles of flexibility and agility are being redrawn," he says. "Flexible working will be the 'norm' rather than the 'exception' in the future.
Firms are also reviewing their principles for how they will work in the future and what will govern working remotely or in the office, and are more conscious of the need for open and ongoing communications with their employees. 
"Remote working may be fine if it suits the business, the customer or client and the team,"  says Keane. "The top priority is health and safety for the workforce. What's becoming clear is that the role of the office remains front and centre for businesses, while things will be different, the office remains a key place for learning, collaboration, teamwork and problem solving, innovation and networking."
While it may feel familiar and reassuring, the old style of management best suits a world that no longer exists – and could be the push factor that encourages employees to quit.
PwC's research confirms what we already know, namely that many businesses, especially in the retail and hospitality sectors, are struggling to recruit and retain key talent.  
"The search for talent has become even more competitive," says Keane. "An organisation's approach to the new working models may become a key differentiator in the recruitment and retention of key people."
Keane says that it is crucial to understand that a "one size fits all" approach won't work. 
"There are a number of factors that will have a significant impact, e.g. diversity of home circumstance, work type, social connections," he says. 
"Employers will need to consider the balance of individual, team and organisation values and requirements. This will require empowering their teams to understand what it means for them and to identify how they will make it work. Hybrid working will be the next great work experiment though and individuals, teams and leaders will need to be agile and flexible in adapting their model and ways of working as lessons are learnt."
Keane says that there is a strong pull for some leaders to go back to the way things were and to use the same levers and behaviours to inspire and engage their workforces. While it may feel familiar and reassuring, the old style of management best suits a world that no longer exists -and could be the push factor that encourages employees to quit.
"It's all about a culture of flexibility, agility and ongoing communications," says Keane. 
"Hybrid working means that leaders need to adapt their style and behaviour. They need to balance rational behaviours with emotional needs, make data-driven decisions, and cater to different segments of their workforce to create a compelling employee experience, wherever people work.
"It will be critically important for leaders to visibly demonstrate that they have adopted new flexible ways of working. They will set the example for the lived practice."
Taking the Leap
When lawyer and banking executive Davina Saint told her husband she was quitting her job as a senior leader at French international banking group, BNP Paribas, his initial reaction was, well, unprintable. 
The Welsh-born graduate of the London School of Economics, a dual qualified solicitor in the UK and Ireland, is also a Chartered Director and a Certified Bank Director. Saint had travelled the world, working in locations such as Hong Kong and South Africa, before settling in Ireland with her author husband Jonathan and their two children, who are now in secondary school.
For 19 years, Saint, who has extensive experience in the structuring and execution of complex, structured finance transactions, had served as the Head of Legal and General Counsel for BNP Paribas' operations in Ireland. And for the last two years of her career with the banking behemoth, Saint, who occupied a pre-approval controlled function (PFC) approved by the Central Bank of Ireland, was head of Branch for BNP Paribas Securities Services business in Ireland. It was a heady day job that involved oversight of depositary, custody, fund dealing and banking services for Irish clients. And, for women in finance in Ireland, Saint sat at the top of the proverbial tree, often the only woman on the boards on which she served.
"I always took every opportunity in life," says Saint, whose late parents, both farmers, insisted that she complete her education and make her own way in the world.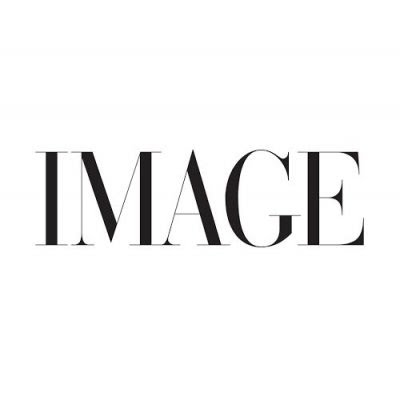 As her career matured and Saint rose through the ranks, the joint burdens of raising a family and securing ever more senior roles, inevitably took their toll.
"I went beyond burnout, but I managed to get through that," says Saint, adding that she could talk for 24 hours straight on the topic of the burdens that women have taken on as they juggle a career and children. 
Saint, a prolific gardener and talented, amateur pottery maker, draws from a wide canvas in life. As well as helping businesses through her banking career, she also serves as the independent, non-executive director (NED) Chair of Business to Arts, the Irish charity that brokers, enables and supports creative partnerships between businesses, individuals and the arts. Saint also serves as a director of the IFSC Inner City Trust.
She knew she wanted to crystallise all of her experience into something outside of BNP Paribas, throwing herself into further education by completing the chartered director programme at the Institute of Directors, to marry her experience with the most up-to-date qualifications.
Like Keogh, there came a time for Saint when the risk of staying outweighed that of leaving.
But she, too, was hesitant about a major move, not least because her husband Jonathan had already crossed the quit-or-pivot line when he gave up a career in publishing, prior to the pandemic, to pursue his lifelong passion for writing, the fruits of which are now being realised. 
"I still didn't leave, I was being held back," explains Saint, who says that it is hard for people to leave large multinationals as they are "processed" into roles and cultures, with the added benefits of top-of-the-range salaries and other benefits including pensions, insurance and healthcare. The safe harbour. But, as Albert Einstein once said, whilst a ship in harbour is safe, that's not what ships are made for. 
"Somebody had to stay in a so-called 'real job'" laughs Saint, adding that her role as the major breadwinner was another one of the factors that held her back.
Like Keogh, there came a time for Saint when the risk of staying outweighed that of leaving.
There were two factors that pushed Saint towards her resignation. The first was the pandemic, which saw her family thrive in an initially "insane" home working environment. 
Then, late last year, Saint, after an intensive selection process, was appointed by Finance Minister Paschal Donohoe as a director of the National Asset Management Agency (NAMA).
The appointment posed a potential challenge for BNP Paribas, and, when it came to the crunch, Saint elected to leave after more than 20 years of "unbelievable opportunities" with the bank.
"It was at that [crunch] moment when I thought 'I'm not going to turn it down, that would be madness' says Saint, adding "This was my lightbulb moment, this is my life. This is my new launch pad."
When Saint explained her decision to her husband, he was initially horrified, thinking indeed that a decision to leave BNP at the peak of her career was a form of madness for her and their finances. But he soon rowed in behind, releasing funds early from his pension to allow his wife to have a "bridging year" as she contemplated her next move.
But she also cautions that women may lose out if women opt-in more to remote working, as they fall victim to a culture of presenteeism and proximity bias.
It didn't take long for Saint to get back, quite literally, on board, snapping up director roles that allow her to match her financial prowess with purpose.
She activated her networks during the pandemic – initially online and then with socially distanced walks – and soon found herself back in business, having been snapped up as Chair and Director of a series of asset managers and re-insurance entities.
"That's all worked out very well for me," says Saint. "Many had cautioned that I would not pick up other roles during the pandemic, but that hasn't been the case at all."
As well as recovering her financial position, Saint, a remote working convert, says that having time to herself and time to think is the ultimate luxury. "Just being without the daily grind has been an enormous liberation," says Saint, adding that it is no surprise that women have migrated to remote working, allowing for simple things such as throwing on a wash or collecting a child whilst staying on top of their output.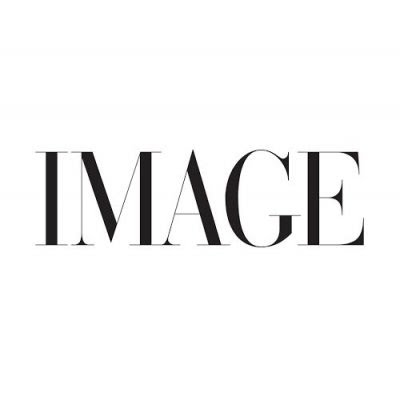 Getty Images
Quit While You're Prepared
But Saint also cautions that women may lose out if women opt-in more to remote working, as they fall victim to a culture of presenteeism and proximity bias. It's a concern held by Dee Forbes, Director General of RTÉ, who recently spoke with the IMAGE Business Club about precisely this issue, in a reflection on the impact of the pandemic – and the future of work – at the State broadcaster.
PwC's David Keane also cautions that employers will need to carefully monitor the diversity and inclusion impact of hybrid working, adding that the amount of time employees wish to spend in the office will be influenced by generation, job seniority and gender.  
"There is a risk of a subconscious bias in favour of those who spend more time in the office due to greater in person visibility and this can lead to a disproportionate impact on certain groups," says Keane.
"For instance, a global PwC survey found that 47 percent of men would prefer to work primarily in the office compared to 36 percent of women. Leaders will need to ensure that their new working model doesn't inadvertently become a barrier to Diversity and Inclusion  progress."
"You cannot be under severe financial pressure, you need some reserves," says Saint. "Fortune does favour the brave, but it also favours those who are well prepared."
"As a manager, that does hold true," says Saint, ruefully. "Presence and proximity matters because you promote who you see."
Does she regret not leaving sooner? No, says Saint, adding that you need education, experience and, critically, cash-at-hand, before you quit. "You cannot be under severe financial pressure, you need some reserves," says Saint. "Fortune does favour the brave, but it also favours those who are well prepared."
Susan Keogh agrees. By banking her book proceeds, she gave herself a six-month window to not worry about mortgage payments, household spending and emergencies."
"I remember saying to my husband that the [book] money had to go somewhere separate," says Keogh. "I knew that one day I will want to walk out and I won't have a job to go to."
As it happened, Keogh fell on her feet, snapped up by Cicero, and now tapped into a global communications giant, with a range of international clients.
When we speak, Keogh is enthused about her workload –  she is working on the Government's Creating our Future, a project aimed at generating ideas for research that will shape the country's future. 
"I can sell that, I can really communicate that, because I see value in and believe in our future," says Keogh, adding that she has no regrets, despite the voice in her head that once told her she would be mad to quit her role at Newstalk. "Let's not let this moment pass," says Keogh, speaking of the project, but also perhaps of the moment that many of us find ourselves in.
For employees and employers all over the world, there are some tough decisions ahead, but the pandemic, it seems, has made the impossible possible, and risks as opportunities. 
"If we asked organisations to drive a fully remote operation before the COVID-19 pandemic many would have said it couldn't be done," says Keane. 
"But looking back, we've learned that organisations can take significant risks. We've learned that we can radically rethink the way we do work, try new things and adapt at pace.
"While some organisations might want to revert to the old way of doing things, it would be a wasted opportunity. We have a once in-a-generation opportunity to begin to fix some of what needs fixing, redefine the social contract, rethink work and explore new and better ways of creating value. It's not about going back to the way things were. It's about defining a new world of work that works better. And that world is hybrid."
Or maybe, it's a new world entirely. 
But as Davina Saint says, "If you don't step forward, you will always be in the same place".
So what's your next move?
---
This article was produced in partnership with The IMAGE Business Club