As Covid concerns peak again, Taoiseach Micheál Martin on making the big calls
---
As Covid concerns peak again, Dearbhail McDonald sits down with Taoiseach Micheál Martin to reflect on the challenges he faces in his final year as Taoiseach
When we meet, under the sober gaze of Eamonn de Valera and Michael Collins, Taoiseach Micheál Martin is flying it. The Fianna Fail party leader is in brilliant form when he bounds into his office at government buildings. His exuberance stands in stark contrast to the weight of issues faced by the Government as it contemplates a fourth Covid wave.  
On the day we meet in mid-October, the airwaves are dominated by talk of schools closing again owing to increased Covid-19 case numbers. At the same time, there are renewed pressures to ensure a "meaningful Christmas" that – if even a fraction of the horror of January 2021 is repeated – could be anything but. 
The housing and hospital waiting list crises are reaching familiar, if more intense and fractious crescendos. As a second Covid winter looms, GPs are on their knees and junior doctors are threatening to leave the country as gruelling talks over a new Sláintecare public-only contract for hospital consultants proceed.
And then there is the endless political chatter over the future of Fianna Fail, whether the Taoiseach will – as he has repeatedly declared – lead the party into the next General Election, or whether he will be subject to an attempted heave. 
Pillar issues
The Taoiseach could, in other words, be forgiven for being a little off beam. It almost feels a little unfair to plough straight in with questions on his legacy and what will define his remaining time in office. However, Micheál Martin is in no doubt that there is one issue that will not only frame his personal legacy but could also dramatically rewrite the Irish political landscape at the next General Election. 
Housing.
"The remaining time in office will have to see real accelerated delivery in housing provision," he says bluntly, diving right in. "And also that [we have to see] there is a very clear pathway to progress on housing. That means a very significant delivery of actual houses in 2022, closer to the 30,000 per annum benchmark that we have set ourselves… Once I see that next year, we're on the way to resolving the housing crisis or at least making it more accessible to people in terms of both rent at an affordable cost and purchase at an affordable cost."
The Taoiseach says that the last year has been "quite dramatic" in terms of putting in place the foundations for the coalition's Housing For All strategy, the multi-annual, multi-billion housing plan to 2030. But a perfect storm of spiralling rents and housing supply shortages, not to mention the increasingly contested role in Ireland's dysfunctional property market played by foreign investors, have made the surge in housing costs for individuals and families, by any measure, extraordinary. The political costs could be fatal.
The average monthly asking price for rent nationally has increased by more than 100% in ten years, rising from €742 in 2011 to €1,516 in November 2021, according to Daft.ie's latest report. Meanwhile, the average in Dublin now stands at €2,060, more than most standard monthly mortgage payments. No wonder "Generation Rent" are priced out of the housing market, trying in vain to save for a deposit whilst spending the majority of their income on rent.
The Taoiseach says that the three pillar issues of government, investment in housing, public health and climate, are inextricably linked.
Housing supply is undoubtedly the coalition's Achilles' heel. But as COP26 in Glasgow wraps up – all sorts of skirmishes over Ireland's inaugural carbon budgets and the size of the national herd broke out at home before the summit – the Taoiseach says that the three pillar issues of government, investment in housing, public health and climate, are inextricably linked.
Ireland has set out what the Taoiseach describes as its "very challenging" stall on climate change. Two five-year carbon budgets will seek to reduce Ireland's greenhouse gas emissions by 51pc within a decade. This will lead to demanding targets for all sectors, including agriculture, manufacturing and businesses, with fears that the cost of the "profound" lifestyle changes ahead will be borne by individuals, families and private companies rather than the State, despite its €125bn climate action plan.
It will be challenging to ensure that the transition to a carbon-neutral economy and society is a just one. But it's not just a 'just transition' in respect of the climate crisis that poses challenges.
The pandemic has also exposed, in harsher terms than ever before, the gross inequalities in our health and social care systems, with close to one million people languishing on hospital waiting lists.
"The waiting list numbers are far too high," the Taoiseach concedes. "Covid has dealt an enormous blow to those waiting lists. We've had two significant lockdowns, but it's not just the lockdowns. When you have high levels of patients in hospitals, you have less capacity to do elective operations and treatments. It has been very, very damaging and has really been a huge factor in creating an exponential rise in waiting times and waiting lists. So, that has to be a key priority for 2022.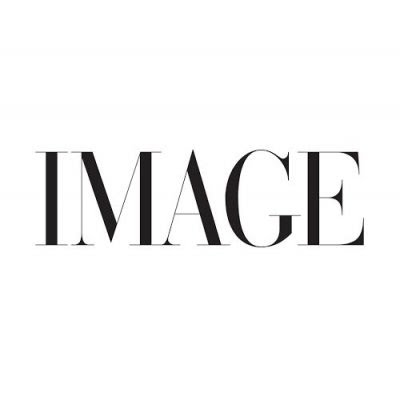 He agrees that, while he, in his capacity as a former Health Minister, oversaw the abolition of the old regional health boards and the establishment of the HSE, it is by no means a perfect mechanism. "It [the HSE] needs reform, it needs to devolve more, to become slimmer and more streamlined, to be devolved to the clinicians on the ground," says the Taoiseach, anticipating well-worn critiques of Ireland's national health behemoth.
There's also an expectation that, much like the hard turn office culture and technology has taken to allow for greater work flexibility, the HSE will pivot as a result of the crisis. "The HSE will learn a lot from Covid-19 in terms of what works and what does not. And I believe that the vaccination programme has given the HSE a lot of confidence in terms of its operational capacity."
One area where Ireland has certainly distinguished itself is in its vaccination programme, with nearly 90% of the population over the age of 12 fully vaccinated by November 2021."The National Task Force, chaired by Brian MacCraith, and the HSE did a fantastic job, despite early criticism," says the Taoiseach, adding that the EU's procurement program was an example of the bloc working well. "The success [of the vaccination program] is something to reflect on. The Irish public responded very well. It was a very efficiently run operation by the HSE."
"We trusted the science," he says. "It [the vaccination program] is a great tribute to all our scientists and to those who contributed who were not part of officialdom.
One of the health issues robustly debated during the pandemic, and lingering in some quarters still, is the extent to which the Government devolved key decisions to the National Public Health Emergency Team (NPHET) chaired by Dr Tony Holohan, the Chief Medical Officer. Does the Taoiseach regret giving such a platform and profile to NPHET? And, in doing so, did an alternate, unelected government emerge more powerful than the political institutions NPHET served? 
"That's not a fair charge," says the Taoiseach. "The bottom line is, there can be tensions from time to time. But I have been a Minister for Health during a pandemic [Sars in 2003], and public health advice has to be at the centre."
"Look at the relative mortality rates here in Ireland. We could have done better, people might argue, but we're in a much better position than a lot of other countries. The countries that relegated public health really did badly," inferring countries who rejected public health advice when the pandemic was in its infancy, including Trump's America or Bolsonaro's Brazil. "There is always a balance in managing risk, I accept that," the Taoiseach elaborates. "And there are timing issues when the government comes back in and reasserts itself. But public health has to be a key, continuing factor in determining the national response to the pandemic."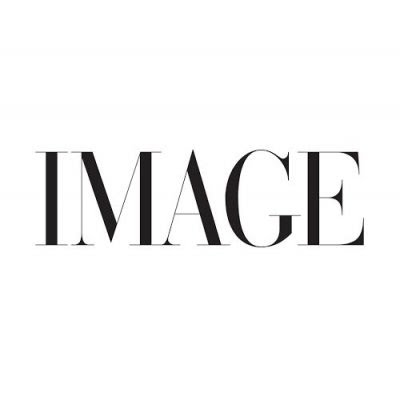 Photo: Anthony Woods
Political Life
The Taoiseach credits Ireland's mature approach to science as another reason why the sometimes-fraught courtship of government and NPHET has been able to drive public knowledge and, as a result, such high vaccination rates. "We trusted the science," he says. "It [the vaccination program] is a great tribute to all our scientists and to those who contributed who were not part of officialdom. It was a very robust public debate and the Irish media played its part."
Investment in science and education has long been a stalwart in the Taoiseach's approach to politics, spending one day a year at the internationally acclaimed BT Young Scientist of the Year Exhibition no matter what portfolio he holds. In fact, it's a commitment that predates his time in politics completely.
"I never thought I would be a politician," says the man whose path to politics was paved in his native Cork, first as a teenager organising underage football, later dabbling with student politics as a young history student. "This idea that I would be Taoiseach," he trails off with laughter. "I never even thought I would be TD."
Education was his first, and he contends, his most enduring calling, working as a teacher before he was elected to Dail Eireann for Cork South-Central in 1989, a seat he has held continuously since. He became leader of Fianna Fail in January 201, taking up the mantle of Taoiseach of the three-party Fianna Fail/Fine Gael/Green party coalition in an historic Dail vote at Dublin's Convention Centre in June 2020. 
While it has been a privilege to hold public office, one consequence that worries Micheál Martin more and more are the attacks – online and increasingly offline – against public figures including politicians and journalists.
In recent months, protests have been held outside the homes of politicians including Tanaiste Leo Varadkar, the Chief Medical Officer, Tony Holohan, as well as RTE broadcaster Joe Duffy. Finance Minister Paschal Donohoe has been harassed on the street. Justice Minister Helen McEntee, recently returned to office from her historic period of maternity leave after giving birth to a baby boy, is currently carrying out a review of the safety of all officeholders. Announcing the review, Minister McEntee said that protests outside the homes of politicians and public figures are "crossing a line", adding that she herself has felt unsafe at times.
She is not alone. A third of current serving female TDs have been sexually harassed at some point in their lives, according to a survey conducted by the Irish Examiner's political correspondent, Aoife O'Moore, who is herself frequently subjected to online abuse for her reporting. A number of female TDs in Leinster House have reported death threats to the Gardai in previous years but are not willing to disclose the reports to the press, according to O'Moore's survey.
The Taoiseach says the aggression levelled against politicians in the last 15 years, and against female politicians in particular, is one of his biggest concerns. And he is worried that an Irish politician may lose their life.
Naomi Long, Northern Ireland's Justice Minister and Alliance Party leader, has also spoken at an All-Island Women's Forum last September about the sustained abuse she has dealt with in her 20 years in politics, receiving her first death threat 19 years ago. "I have experienced death threats, bullets in the post, verbal abuse, attacks on my vehicle, workplace and home, physical intimidation, and then the social media trolling and abuse about my weight, intellect, appearance and what I wear. It should not be part of the job of being in the public eye, that your life is threatened."
Weeks later, female politicians in the Republic came together at an event hosted by the National Women's Council of Ireland to share the staggering levels of online abuse and gender-based harassment they face. They included former Dublin Mayor Hazel Chu of the Green Party and Independent Limerick Councillor Elisa O'Donovan, both of whom have been subjected to severe online abuse and threats across multiple platforms. 
The Taoiseach says the aggression levelled against politicians in the last 15 years, and against female politicians in particular, is one of his biggest concerns. And he is worried that an Irish politician may lose their life, as has happened in recent years with the deaths of UK Labour Party Jo Cox in 2016 who was repeatedly shot and stabbed and, more recently, the fatal stabbing of British Conservative MP David Amess.
"I do worry that that could happen," the Taoiseach says soberly. "I worry about the aggression, an aggression that is bordering on intolerance, that is the antithesis of democracy and freedom of movement. Every citizen, whether they be a politician or not, should be able to walk the streets."
He also admits that whilst he is defiant and perhaps a little naïve in respect of the risks to him personally – his constituency clinic has been routinely invaded by "fascists" in the past – he is worried about the scale of online abuse suffered by female politicians, a phenomenon he has been spared for most of his political life.
"For many young women in politics, online abuse can become very personal and undermines people. Because, maybe of Covid, there is a lot of anxiety about the political world. There is a lot of heat and the online experience leads to a 24/7 accessibility pressure. That is the bit I have noticed, it is the biggest change in politics that I have witnessed. And, yes, I do worry about the hostility, that new aggression on the streets and elsewhere. I don't mind people disagreeing with you, complaining about your policies. That is fine. But intimidation is an erosion of freedom of movement. It is an erosion of freedom of speech and opinion. There are some sinister elements who want to undermine those freedoms and our parliamentary democracy. And that is my biggest worry."
Incredibly, the biggest and most politically difficult calls, such as having to shut down the economy during the pandemic, worry the Taoiseach less. It's a stoicism borne by Micheal Martin's sheer longevity in Irish politics. It's also down to experience and weathering successive crises, not least having been part of the Fianna Fail-led government that ushered the Troika onto Irish shores in the wake of the global financial crisis.
There's two choices in life: you either continue to stay down or you get back up again
It's due as well, no doubt, to the personal hardships he and his wife Mary have endured, having lost two children. The couple lost their son Ruairi to cot death five weeks after his birth in 1999, only for tragedy to strike again several years later when their daughter Leana died unexpectedly shortly before her eighth birthday. 
The Taoiseach rarely pierces the veil of his family privacy, but in a powerful, personal interview last June, he revealed how the tragedies had informed his politics, not least his interest in education, child and youth affairs. In a moving interview with The Irish Times – the father of three adult children (Micheál Aodh, Cillian and Aoibhe) told Jen Hogan that even with the death of two of his children – which made him question everything in his life – the idea of quitting "just wasn't there."
"There's two choices in life: you either continue to stay down or you get back up again," he told Hogan, in a widely acclaimed insight into the lifestyles and parenting pressures endured by many of our elected officials.
Women and Power
Speaking of parenting through a crisis and the return of Minister Helen McEntee, I raise the contentious issue of childcare costs, an issue the IMAGE Business Club also pursued with Finance Minister Paschal Donohoe earlier this year. Minister McEntee is the first Cabinet Minister to take maternity leave, both lighting the path for more women to progress to the upper echelons of political life but also spotlighting just how long women in public office and beyond have been forced to bear the burden of balancing work with soaring childcare costs on their own.
I suggest that perhaps now is the time for the Government to make a big audacious statement on childcare, when interest rates are at such lows and international markets are so well disposed towards Ireland, to fund game-changing childcare and early education initiatives.
Our national debt, at some €240bn, is significant but is regarded as sustainable. So why don't we throw the proverbial book at one of the biggest challenges for women and families in Ireland? 
Such a move would be transformative for women in Ireland, who are among the highest educated on the continent, but who lag significantly when it comes to labour market participation largely (but not exclusively) because they bear the burden of childcare and other caring roles in society.  Ireland, which is out of kilter with its international peers owing to an overreliance on private childcare providers, spends less than 0.4% of its GDP annually on early years childcare. At a minimum, that should be 1pc of GDP. In an ideal scenario, we would be heading for a Nordic-style 1.5% spend of GDP.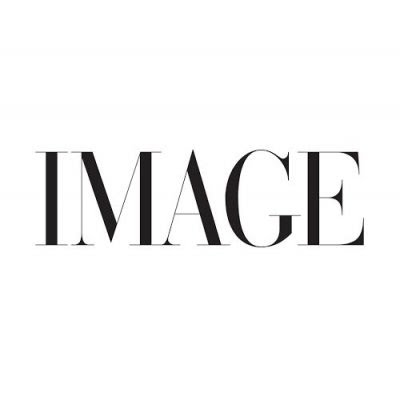 "I am very frustrated with childcare provision," says the Taoiseach, who in a former ministerial life created a National Forum on Early Childhood Education. At the time, the then Minister for Education said he wanted to bring "some coherence" and "a broad consensus" to policy on early education. That was in 1998 and, nearly a quarter of a century later, there is still no coherence or consensus on Ireland's complex and costly childcare regime. "We have to change our approach to childcare," agrees the Taoiseach, who said a €200m commitment towards improvements in childcare in this year's budget is "a very significant step forward."
"Investment is key, but we also need to look at a more expanded provision. I am an enthusiast for doing this, but I think we have to do it right. On the quality, curriculum side, we got a lot done. We need to focus more on affordability and it has to be sustainable. This needs to be done in a timely manner. Because parents will not wait, women will not wait. Then we need to expand, for the next budget, the affordability issue. Then we have to make sure that we have adequate provision of childcare."
When it comes to the bigger decisions [such as lockdowns], I am okay
So, what has kept An Taoiseach going through the pandemic? And how has he handled the personal pressure of the major political calls that have stalked political leaders all over the world? "You have to keep your focus on your main objective through a pandemic," he says.
"Ultimately that is to save lives and prevent ill health. People getting severely sick, that has to be behind any decision you ultimately take. After that, there is a balancing of risk.
"When it comes to the bigger decisions [such as lockdowns], I am okay," says the Taoiseach. "It is when the situation improves – in terms of what you open and what you don't open – that can actually be more challenging in some respects.
"Sometimes you have to make that big call. I don't have a problem making that call if it's the right call to make."
---
This article was produced in partnership with The IMAGE Business Club