---
Work Rest Slay is a monthly podcast hosted by our contributing editor Melanie Morris, who speaks to some of the most compelling Irish and international people in business, spilling the truth on the real secret sauce for a successful career.
Our next business podcast in the series launches on Tuesday, March 8, 2022, (International Women's Day) and features Pamela Quinn – an award-winning business leader and MD of global logistics company Kuehne + Nagel.
Work Rest Slay: Episode 7
In conversation with Melanie Morris, Pamela Quinn shares incredible insights she's gained over her 20+ years at Kuehne + Nagel, including mastering time management, having regular self-audits, realising the power of delegation and how to have the hard (but necessary) conversations.
Time management
As managing director, a huge part of Pamela's role is time management, ensuring she expertly balances time for not only her day-to-day tasks but for her team too. "Eighty per cent of my time is consumed by dealing with people, training them on topics of business and mentoring," she says. "That's the great part of my job but also the most difficult.
"One thing I have learned about managing people is it's not really about me, it's about them. I used to be so caught up in me (and how I was doing things) and that's fine up to a certain point, but the real way of managing and leading is by understanding individuals. You have to change your approach depending on who you are dealing with."
Self-auditing
It's also just as important to check in with yourself as it is with your team, Pamela says. "Twelve to fifteen years ago, I remember being really self-aware in a role. I was a perfectionist, and it was limiting my career progression.
"I realised I didn't want to hear feedback; I was stubborn. So, I had to have a real conversation with myself, either I limit myself or I open up, be vulnerable and admit I can't do it all. Self-awareness and self-learning has been the hardest thing. It was a difficult journey for me but, my god, it was the best thing I ever did. "
Power of delegation
In addition to accepting feedback, part of Pamela's realisation was how powerful delegation can be. By training her team to take over certain tasks, she'd be able to focus on the most important aspects.
"I love delegating. You have to be disciplined in how you are structured and organised. Delegation frees you up but it also empowers people, and they love it. It reciprocates trust. People are empowered and delighted to be helping out and be part of something."
For more on Pamela's career, listen to the newest episode of Work Rest Slay below:
Pamela Quinn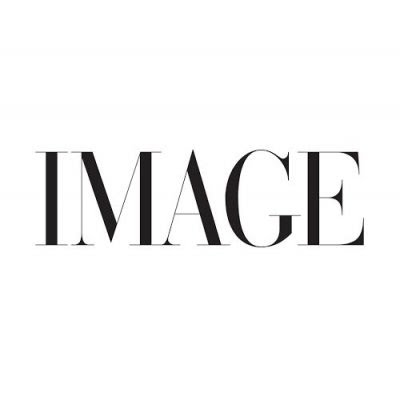 Pamela Quinn joined Kuehne + Nagel, in 2001, a time when its Irish operation had a small dedicated team of just 30 employees. With a natural aptitude for numbers, Pamela started her career in accounts, learning the importance of maintaining a tight balance sheet for business success. She quickly recognised how important people were to achieving and maintaining a successful business, and she began to study human resources at night. Through this, she put a business case forward to set up a standalone HR function within the organisation.
Through ambition, dedication and sheer hard work, in just a few years, Pamela had succeeded in firmly positioning herself as a pivotal part of the business. Throughout her time in HR, Pamela always kept close to the business and it was this commercial focus that resulted in promotion to more senior business operational roles in the years that followed, culminating in 2013 when Pamela took the lead of the Irish operation as Managing Director.
Pamela currently leads a team of 400 across Dublin, Cork and Shannon. During her tenure, Pamela has driven and overseen a clear strategy for the business resulting in a bottom line growth of 150%, firmly placing Kuehne + Nagel as the largest Freight + Logistics company in Ireland. From the outset, she has had a clear and consistent vision of where she wants the company to go, which she credits with always starting with the end in mind.
As a motivational and inspirational leader, Pamela has been recognised consistently in recent years, and her accolades include IMAGE Overall Businesswoman of the Year 2016, one of the Top 25 Most Influential Women in Ireland in 2018 and Ireland's Most Trusted Leader by the Great Place to Work Institute in 2019.