Nine IMAGE staffers on their absolute favourite cocktail — and where to get them
---
Whether it's sitting in a beer garden or perched at the bar, summer's always best spent with a delicious cocktail in hand. Here are some team IMAGE favourites…
Lizzie Gore-Grimes, Editor-in-Chief
Having just returned from an epic weekend in London, where myself and my pal Ciara went over to see Paul Mescal in A Streetcar Named Desire, my vote has to go to The Marylebone Hotel's aptly named 'The Immortal' cocktail. Made with Japanese Roku Gin, Umeshu Choya, citrus and matcha, it's tangy, decadent and delicious! Made all the more so, served up by a white-tuxedoed bartender in the sumptuous setting of the hotel's jewel-box bar. Ciara went for The Athlete (Hendrick's Flora Adora, Savoia Americano Rosso, grapes and green tea) and it's fair to say the pair of us had the perfect pep in our step to appreciate Mescal's moody Stanley Kowalski.
Shayna Sappington, Senior Branded Content Writer, IMAGE.ie
As a former Southern Californian, I take my margaritas very seriously – none of that pre-made mix nonsense – and Juno makes an amazing margarita. With simply tequila, Licor 43, lime, orange bitters and a salted rim, of course, it always transports me back to sunny days at home. If tequila isn't your drink of choice, Juno also does a mean whiskey sour, espresso martini and rum-filled Dublin Breeze. Their fare is delicious too – I highly recommend the batter black pudding and thyme sausage.
Holly O'Neill, Digital Editor & Beauty Editor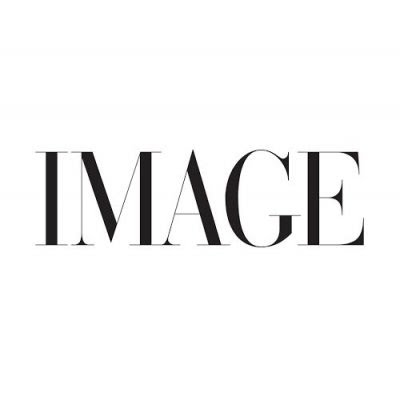 There's a new Roaring Twenties style cocktail menu in The Sidecar at The Westbury called The Human Zoo, with 16 cocktails inspired by 1920s illustrator Anne Harriet Fish and the era's social commentators, with an original copy of her 1920 book, High Society behind the bar. The menu is full of modern twists on the era's classic drinks, and with the bar's Art Deco style and the words of F Scott Fitzgerald, Dorothy Parker, Cecil Beaton and more, it makes for a pretty perfect after-work drink.
Megan Burns, Deputy Editor, IMAGE, IMAGE Interiors
I love The Sitting Room, the cocktail bar above Delahunt on Camden Street. It's a really gorgeous space, more like a posh living room than a bar, and it's the perfect place to have a good catch up with someone, or sit by the window for a peak people-watching spot. I'm partial to a Negroni, or their Orange Fashioned is excellent also.
Saoirse McCloskey, Marketing Account Executive
The best place for margaritas in town is undoubtedly, 777. You can get them classic or frozen, and they are just the right amount of salty and sweet! I find myself wanting to savour every last drop… literally! Plus, the vibe of 777 is pretty cool — it's small but the music is great, perfect place to grab a post-work drink and bite. On Sundays they have a special weekly menu with cocktails and dishes for €7.77.
Hannah Stapleton, IMAGE Marketing Intern
I am a sucker for a good cocktail! From spritzes to sours, give me them all! My favourite is an Aperol spritz, but I have to say, the one I enjoyed most was a whiskey sour in The Cliff House Hotel in Ardmore. Having spent summers as a child in Ardmore, it felt only right to enjoy a night on the Cliff! It is a fabulous spot for drinks, and if the weather is in your favour (thankfully it was for us), you will catch a beautiful sunset, gazing upon the west Waterford coastline.
Lauren Heskin, Editor, IMAGE Magazine
Cocktails are really not my thing, but if I do decide to opt for one, it's nearly always an espresso martini in The Universal or a margarita from The Cocktail Shed in Taylor's. In terms of alcohol quantity, it appears I go big or I go home!
If you were to describe The Universal in a cocktail it would probably be an espresso martini. It's dark and moody yet chic, it's small enough that you always feel blessed to get a seat and it's the perfect spot for a digestif after dinner (Kai, around the corner, will see to that).
Taylor's meanwhile, is a very different evening. Thanks to numerous Galway clubs and pubs closing their doors, Taylor's is nearly always a bustling spot. Its cocktail crew makes one of the very best margaritas and I know this because I make a good one myself, so standards are high. They're also happy to go off-menu for you, which is always a find of a top-class mixologist.
Emily Farrell, Social Media Manager, IMAGE.ie
L'Gueuleton is my favourite place to go for a delicious cocktail in Dublin. The spicy margarita is said to be one of the best in the city – and I definitely agree!
Sarah Gill, Staff Writer
When it comes to cocktails, margaritas just speak to me. On a spiritual level. Since tequila is apparently the only 'upper' when it comes to alcohol, I feel that it really is the only responsible option, and as an absolute fiend for salt, you can see how we're a match made in heaven. Though Caribou — nestled in Galway's Woodquay — is known for their impressive craft beer selection, their expertly curated cocktail selection makes this spot worth the visit alone.
Honourable mention must also go to Rúibín and Bierhaus, both of which are essential stops when paying a visit to the west. When in Bierhaus, I'm going to have to insist that you order a Hemingway daiquiri, and you can thank me once you find that booze-soaked maraschino cherry at the bottom. At Rúibín, the cocktail menu changes seasonally, and every cocktail I've ever tried at this dockside location (which is precisely most of them) has been absolutely stunning.
Featured image via @caribou_galway on Instagram