Editor's Welcome: the Autumn 2022 issue of IMAGE Magazine is out now
---
Editor Nathalie Marquez Courtney welcomes you to the Autumn 2022 issue of IMAGE Magazine, on sale now.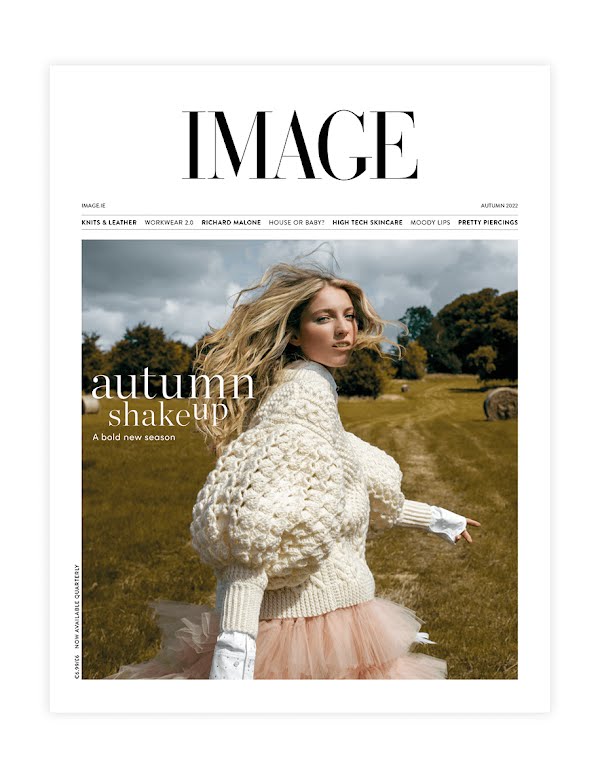 How are you feeling, coming into the new season? Do you have that sharpened- pencil-September excitement? Or are you still a bit frazzled, catching your breath from the past few months, whose hecticness seemed to take us all by surprise?
Whichever it is, may this issue be as fun, satisfying and joy-giving as a brisk, bracing walk through crunchy autumn leaves. Take it as your invitation to lean into the beauty of the season; when a warm day feels like a gift from a departing lover, when coats and scarves return to the fray, a time of chunky socks and sandals or boots and tights. Autumn can bring all of the optimism of January – refreshed routines, new stationery, a revived sense of momentum – with none of that pesky, post-festive come-down.
With the new season comes the return of our autumn wardrobe, this time with a tricky, post-pandemic twist. How do we dress for this new hybrid world? On page 44, Sarah Macken talks to the pros about the workwear staples that will see you through autumn, winter and beyond.
For me, the person who is the literal personification of autumn is Scout's Wendy Crawford. We tour her newly updated Dublin store and cosy, characterful home on page 133.
Another stalwart autumn symbol is the mushroom, which is very much having a moment right now. Discover your inner mycophile in Cliodhna Prendergast's eye-opening piece on page 142. For food, foraging or, em, fun, it's clear we're only just scratching the surface in our exploration of fungi.
These days of rapidly cooling temperatures may not feel like the best time to be stripping off for an outdoor swim, but there's hope for you yet if you haven't jumped on the open air dip bandwagon, as Sarah Gill discovers on page 127.
I so enjoyed getting to know some of the phenomenal women we interview in this issue. Whether talking about tech trends in luxury fashion (as in our interview with 28-year-old rising star Ashley McDonnell, page 93), more expansive explorations of motherhood (debut author Amanda Cassidy, page 74), the exciting Irish music scene (Warner Music SVP Priscilla Kotey, page 100), discovering a new beauty hack or three (page 110), or getting an insider's guide to the best places to eat, drink and shop in London right now (page 156), interesting, inspiring women are defifining the culture wherever you look.
With all this forward momentum, it can be disheartening to see how some progress is at a standstill or, worse, being rolled back. On page 84, Siobhán Brett, an Irish journalist in the US, paints an enlightening but grim picture of the post-Roe v. Wade landscape, and what can be gleaned from our own hard-won lessons here in Ireland. Elsewhere, Catherine Kennedy investigates the startling number of Irish women left fifinancially exposed in the wake of divorce (page 81) and Emma Dwyer meets couples navigating the fraught, expensive and, here in Ireland, maddeningly under-regulated world of IVF (page 88).
However, on page 76, The Fall actor Valene Kane paints a hopeful picture of progress; she started her career feeling she had to hide her Northern Irish accent and now says her 18-year-old self would be shocked and delighted at what a hotbed of creativity the North has become, reminding us that, though it might be slow at times, change indeed comes.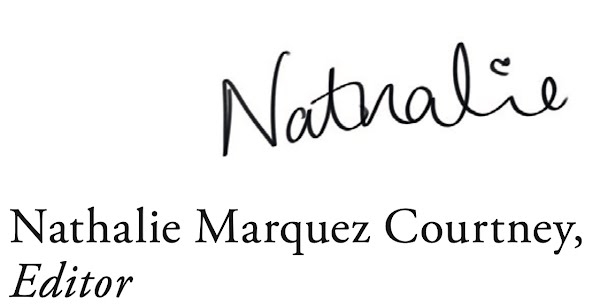 Want to get in touch? We'd love to hear from you – [email protected]
IMAGE Autumn 2022 is on sale now.
Portrait by Marta Faye.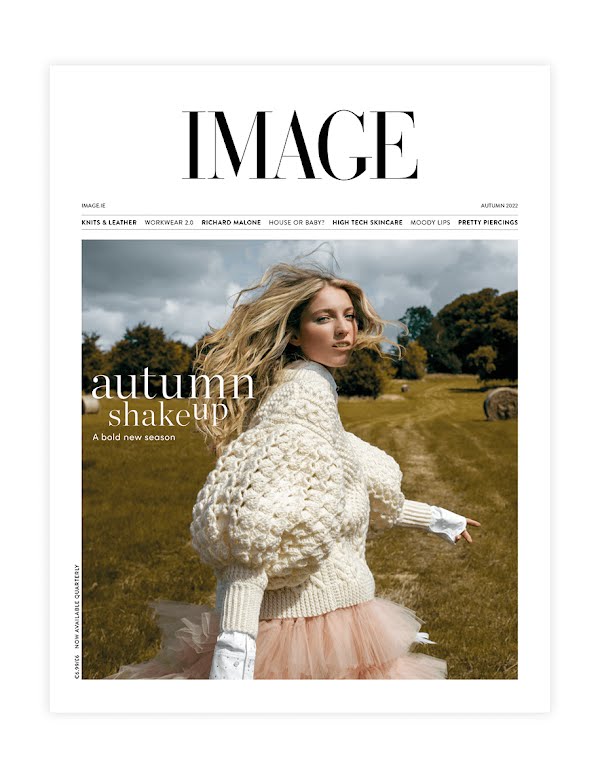 IMAGE Autumn 2022
The Autumn issue of IMAGE is all about embracing that sense of sharpened-pencil anticipation that the new season brings, of optimism and momentum for the months ahead. We're embracing that new-year feeling with wardrobe refreshes, outdoor adventures and inspiring stories.
Plus: *The return of the fashion spectacle * Workwear 2.0 * Richard Malone * Alternative fashion heroes * The darker side of motherhood * Mortgage or IVF? * Luxury tech * Sounds of success * High-tech skincare * Moody beauty * Poignant piercings * Autumnal interiors * Insider's London * and so much more…