'Fame is a trauma': Cole Sprouse on how Hollywood sexualised his female co-stars growing up
---
"When we talk about child stars going nuts, what we're not actually talking about is how fame is a trauma."
The exploitation of women in mass media is no new revelation. Neither is the censorship and control that men in suits excerpt over their leading ladies. However, in a recent profile with the New York Times, Cole Sprouse retroactively condemned the disproportionate sexualisation of the young women he and his twin brother worked alongside.
When asked about the apparent dichotomy of child stardom — some are said to have crashed and burned, while others are deemed to have come out okay — the Suite Life star is adamant that no one makes it through unscathed.
"The young women on the [Disney Channel] were so heavily sexualized from such an earlier age than my brother and I that there's absolutely no way that we could compare our experiences," the Riverdale actor says. "Every single person going through that trauma has a unique experience."
"When we talk about child stars going nuts, what we're not actually talking about is how fame is a trauma. I'm violently defensive against people who mock some of the young women who were on the channel when I was younger because I don't feel like it adequately comprehends the humanity of that experience and what it takes to recover."
Childhood in the limelight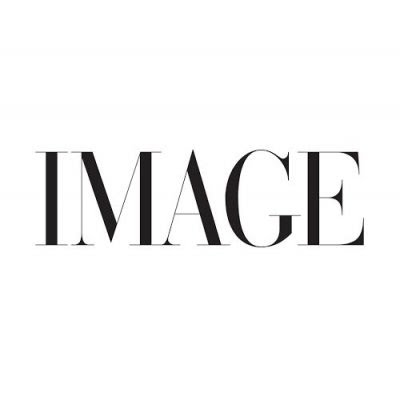 Starting their acting careers before they were even one year old, Cole and his twin brother Dylan started out on television commercials and by 1999, they starred as one alongside Adam Sandler in Big Daddy. In 2005, the pair landed The Suite Life of Zack and Cody, which was later reprised for three seasons aboard a cruise ship with The Suite Life On Deck, and thanks to their Disney Channel fame, their faces were known globally.
Drifting away from film and tv sets in their later teen years, Cole set about garnering his archaeology degree from New York University and allowed for one more round of auditions before hanging up his acting shoes for good. As we know, Riverdale came knocking and seven seasons later, playing the role of Jughead has helped him fall back in love with the art of acting.
Speaking on his second coming as a young actor, the 29-year-old said, "As I have now gone through a second big round of this fame game as an adult, I've noticed the same psychological effects that fame yields upon a group of young adults as I did when I was a child. I just think people have an easier time hiding it when they're older… I still have a very complicated relationship to celebrity culture."
Going "off the rails"
At the drop of a hat, I could reem off the names of child stars who were said to have flown off the rails completely. Britney Spears, the Olsen twins, Miley Cyrus, Lindsay Lohan, Amanda Bynes, the list goes on. Rising to notoriety for their natural talent or insatiable ambition, these actresses learned the importance of having a good reputation in Hollywood all too soon.
Under the thumb of men in suits who placed a veil of innocence firmly on their heads, these women — no, girls — were censored and controlled to fit with the industry's clean teen image.
Take Vanessa Hugens' revenge porn scandal in 2007. The High School Musical star was forced to issue an apology for her personal, private photos being leaked as Disney released a statement that said the incident was an obvious lapse in judgement and that they hope she's learned her lesson.
The price of fame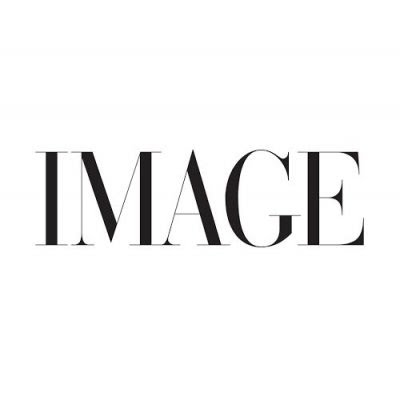 For the periphery, fame looks like a heady paradise where beautiful people lead charmed lives, but now that we've finally been able to discover the realities of what goes on between the parties, behind the scenes and below the surface, it's clear that it's not all roses.
Young actresses are so often told that this harassment and ridicule is par for the course, that because they chose to pursue a career in acting, they have to grin and bear the consequences. We've all seen the compilations of talk show hosts finding a way to touch their female guests, or ask invasive questions that leave a bad taste in your mouth. We saw the countdown clock for Millie Bobby Brown's 18th birthday and tabloid covers littered with paparazzi snaps engineered to bring the rich and famous down a peg.
In 2018, Natalie Portman spoke at a Women's March about the way her prepubescent body was the centre of much discussion. "Movie reviewers talked about my budding breasts in reviews," she said. "I understood very quickly, even as a 13-year-old, that if I were to express myself sexually I would feel unsafe and that men would feel entitled to discuss and objectify my body to my great discomfort."
Likewise, in 2016 Emma Watson revealed that on her 18th birthday, photographers lay down on the ground to take photos up her skirt. "If they had published the photographs 24 hours earlier they would have been illegal," she says, "but because I had just turned 18 they were legal."
Last year, Mara Wilson of Matilda and Mrs. Doubtfire penned a piece for the New York Times about the lies Hollywood tells about little girls. In it, she says, "People had been asking me, 'Do you have a boyfriend?' in interviews since I was 6… Before I even turned 12, there were images of me on foot fetish websites and photoshopped into child pornography. Every time, I felt ashamed."
She goes on to write that a "big part of The Narrative is the assumption that famous kids deserve it. They asked for this by becoming famous and entitled, so it's fine to attack them. In fact, The Narrative often has far less to do with the child than with the people around them."
"Hollywood has resolved to tackle harassment in the industry, but I was never sexually harassed on a film set. My sexual harassment always came at the hands of the media and the public."
Imagery courtesy of Columbia Pictures and TriStar Pictures.