4 things you won't want to miss at our first IMAGE Business Club Live event
Sponsored By
---
Sponsored By
From networking opportunities to inspiring talks, here's what you can look forward to at our first IMAGE Business Club Live event.
After a rollercoaster few years, it's time for a fresh start. That's why were kicking off our IMAGE Business Club Live events with Starting Over, a night of networking, talks and fabulous giveaways with some of Ireland's most influential women.
Taking place on Wednesday, March 23, there's much to look forward to on the big night. Like most of our business events, you can count on an expert line-up, bubbles, canapes and, most importantly, an evening of reconnection and growth.
Here's what former event attendees love about our events.
1. It's a great opportunity to network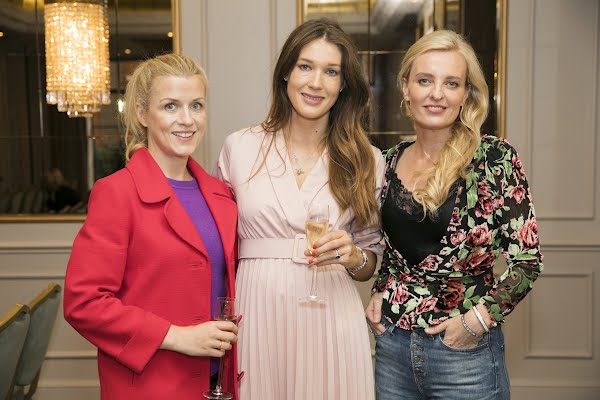 "The IMAGE Young Business Women's Forum was such a powerful, impactful and inspiring event. It offered a fantastic opportunity to network and meet like minded entrepreneurs, learn new skills from a panel of experts and to be inspired. I would highly recommend this event to any young businesswoman, whether they are starting their journey or have a fully fledged successful business." – Avril White, Dublin City Mum
"I have travelled from Northern Ireland to attend these events. My first event led me to feel special and excited. The fire is alive after these events. After a few, I met a bunch of ladies who are fabulous. I have gained a great network of people who can help me in business. Being inspired is important to me and IMAGE motivates me so much." – Donnamarie McGrillen
2. It's women supporting women when we need it most
"I've never attended a business event with such a positive and supportive atmosphere. It was #womensupportingwomen in its truest sense. I walked away from it not only feeling uplifted and motivated, but also with a huge number of practical takeaways that I can apply to my business." – Jean McNamara, MD Mama Smartz
"Business can sometimes be a lonely place of you are not surrounded by like minded people… IMAGE events makes you feel at home. So many enthusiastic, creative and strong women in one place with so much in common creates an amazing buzz and leaves you with the excitement and the knowledge you need to achieve your next goal." – Suzanne, The Brow Boss.
3. There's a great line-up of inspiring speakers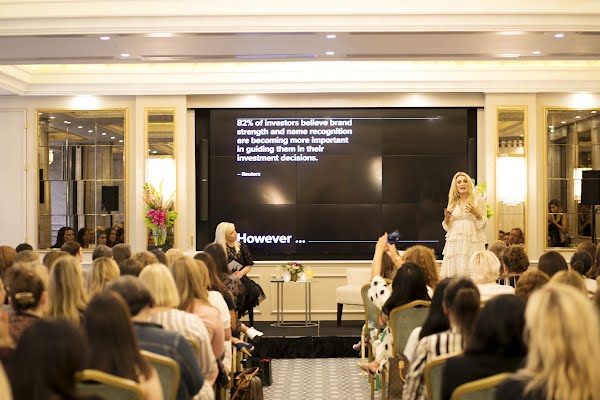 "I was delighted with the content shared by the speakers, really came away from the night feeling inspired and educated. I'll be back!" – Clare Whelan
"I thoroughly enjoyed this event; I was inspired by the speakers and picked up lots of valuable tips from their experiences and expertise. Empowering and uplifting. Can't wait for the next one." – Paula McClean
"What an absolutely brilliant event! Great speakers, amazing networking opportunity, and an all round fab evening! A must for anyone looking to expand their horizons as a female entrepreneur." – Gillian Halpin, Founder of Jane Darcy
4. Take home luxurious gifts and prizes
Each attendee will get a lovely GROUND Wellbeing gift — either the Self-Love or Grá Mná set, with botanical body oils, face masks and essential oils.
And, for the biggest prize of the night, we will be giving one lucky attendee a PEELO Large Green Tote (worth €295). To enter for your chance to win the gorgeous tote, all you have to do is 1) attend the event and 2) like and comment on an Instagram post of the bag. Then, we'll select a random winner.
Starting Over
Join our Starting Over event on Wednesday, March 23, where we'll hear from three prominent Irish businesswomen – restaurateur Domini Kemp, business expert Samantha McCaughren and Transformation Coach Niamh Ennis.
They will discuss the latest business news, share how they've overcome challenges and how best to revamp (or start up) your business in a post-pandemic world.
Plus, each event attendee will receive a luxurious gift and be in with the chance of winning some fabulous prizes.