GETTY, IRISH PHOTO ARCHIVE
The three Irish women who put Ireland on the fashion map
---
Rose Mary Roche pays tribute to three of Ireland's most influential designers – Sybil Connolly, dubbed as "Dublin's Dior", Irene Gilbert, and Neillí Mulcahy – outstanding talents that put Ireland on the fashion map in the 1950s and '60s.
In their prime, during the 1950s and '60s, fashion designers Sybil Connolly, Irene Gilbert and Neillí Mulcahy – three remarkable Irish women and members of the Irish Haute Couture Group – dressed some of the most famous women of the time, including Jacqueline Kennedy (who wore a pleated Irish linen Sybil Connolly dress for her official White House portrait), Liz Taylor, Julie Andrews, and Princess Grace of Monaco, and some of the wealthiest society women in Ireland and the US. The level of success they enjoyed was remarkable, when you think they were working at a time when Ireland was a small insular nation with a depressed economy.
All three designed versions of the Aer Lingus uniform: Connolly in 1945; Gilbert twice, in 1958 and 1966; and Mulcahy in 1963.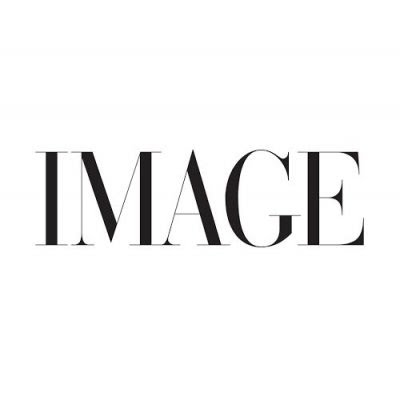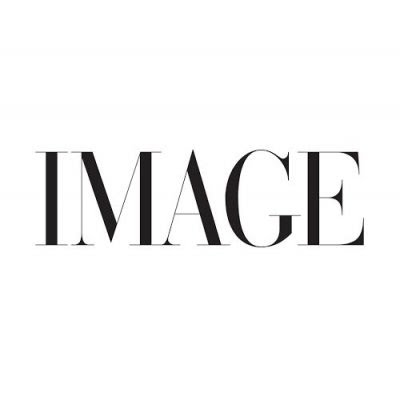 Connolly was the most famous of the trio. Thanks to her creative use of Irish fabrics and crafts, personal charm and shrewd business acumen, she achieved international success and wealth. Her clothes were worn by various Mellons, Rockefellers and DuPonts, as well as silver screen stars Merle Oberon, Rosalind Russell, Liz Taylor and Julie Andrews.
Due to Sybil's rising star, in March 1956, Harper's Bazaar ran a strapline declaring: "SPRING COLLECTIONS: PARIS LONDON DUBLIN ITALY", elevating the Irish city to sit alongside the fashion capitals of Europe.
By 1957, Connolly was earning $500,000 annually, the bulk of which came from her American clients.
Carmel Snow, the Irish editor of US Harper's Bazaar, became a huge supporter of Connolly's work after attending a fashion show at Dunsany Castle, which the American fashion press were invited to attend.
As a result, Sybil's dramatic, red tweed Kinsale cloak and white Irish crochet dress covered Life Magazine (above) in 1953 with the headline: "Irish Invade Fashion World". Richard Avedon's photographs of Connolly's fashions also ran in the Harper's Bazaar October 1953 edition.
Spurred on by this success, Sybil travelled to the US, where she met Eleanor Lambert (the famed fashion publicist and creator of the "Best Dressed List") who introduced her to a wealthy clientele and luxury retailers including Lord & Taylor and Bloomingdale's. The US soon became her most lucrative market and was central to her financial success. At her height, Sybil employed over 100 women in Ireland to create her textiles and clothes. This – during the 1950s, when over 400,000 Irish people were forced to emigrate for work – was no small accomplishment.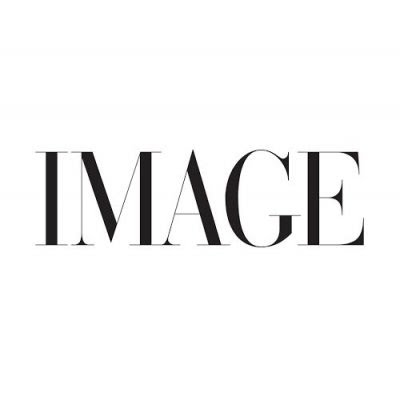 Connolly left Richard Alan to launch her own couture label in 1957, when she was 36. She had evolved into a self-made woman and an adept self-publicist who infused a distinctly Irish influence into her work. Her inventive use of Irish fabrics (Donegal tweed, Carrickmacross lace and hand crochet), particularly her signature pleated handkerchief linen, was her forte.
Each yard of this uncrushable fabric took nine yards of linen to create and was often dyed into vivid shades for her romantic evening wear. The first pleated handkerchief linen garment shown in America was a white evening dress christened "First Love". It required 300 handkerchiefs and contained more than 5,000 pleats. Time Magazine described it as "the dress that brought the house down" at the Waldorf Astoria in March 1953. When Sybil bought her HQ at 71 Merrion Square, she called it "The house that linen built" as a tribute to her hallmark fabric.
By the 1970s, Sybil's popularity as a fashion designer had waned. She moved into interior design, focusing on tableware collections for Tiffany & Co, glass for Tipperary Crystal, and linens for Brunschwig & Fils. She also co- authored books on Irish homes, gardens and crafts. She died on the 6th of May 1998 in Merrion Square and gradually faded from memory. Recently, however, with Gillian Anderson and Tilda Swinton wearing her gowns and The Hunt Museum in Limerick, staging a tribute in 2021 (the centenary of her birth), there has been revived interest in Connolly. Her quip – "I have to buy my diamonds and mink myself – and that's the way I like it" – sums up not only her success but also her independence and innate self-confidence.
At her height, Sybil Connolly employed over 100 women in Ireland to create her textiles and clothes. This, during the 1950s, when over 400,000 Irish people were forced to emigrate for work, was no small accomplishment.
Irene Gilbert was a decade older than Connolly and preceded her as the first Irish couturière. An early apprenticeship with a court dressmaker in London influenced the flawless finish of her couture: she always maintained that the inside was as important as the outside of her garments. After WWII, she returned to Dublin, opening a millinery shop in South Frederick Street. After a fashion show in Jammet's restaurant in May 1950, where she created dresses to complement her hats, she graduated to making exquisite made-to-measure clothes.
Her loyal clients included wealthy members of the Anglo-Irish aristocracy, of whom her most ardent and stylish supporter was Anne, Countess of Rosse, a striking society beauty who adored clothes and patronised the most famous designers of the era, including Charles James. The two became close friends, with Anne calling Irene by the diminutive "Gilly". Today, Birr Castle has preserved items from the Countess's fashion collection, including an array of dresses by Gilbert.
Like Connolly, Gilbert patronised Irish textile mills, commissioning colourful tweeds created to her specification. Once she sent a bright blue hydrangea to the Avoca Handweavers to illustrate the shade she required. She was an extremely skilled designer, draping directly on the stand (like Madeleine Vionnet). While her clothes might have had the appearance of simplicity, they were expertly executed and technically accomplished.
Gilbert thrived for two decades, dressing royalty (Princess Grace of Monaco) and high society, but by the late 1960s, she saw that the era of couture was fading. Faced with rising costs and diminishing demand, she retired in 1969 and moved to Malta and later Cheltenham, where she died in 1985. She had been a design pioneer, transforming Dublin from a fashion backwater to a city where stylish women could buy chic couture clothing executed to the highest standards.
Like Connolly, Irene Gilbert patronised Irish textile mills, commissioning colourful tweeds created to her specification. Once she sent a bright blue hydrangea to the Avoca Handweavers to illustrate the exact shade she required.
Neillí Mulcahy had a modern and functional aesthetic that was more youthful than Connolly's or Gilbert's but no less accomplished. She was a designer who married Parisian standard couture techniques with traditional Irish fabrics and was renowned for her bold use of colour and native tweeds from mills including McNutt and Avoca Handweavers.
Her simple minimal dresses, streamlined collarless coats and poncho-style capes in vivid, optimistic vibrant hues were highly coveted. Mulcahy was also known for her evening wear made from Irish linen, cotton poplin and cotton piqué. Educated at the Grafton Academy, she also trained in Paris with the atelier of Jacques Heim (the designer who invented the bikini).
In 1952, Mulcahy opened her own salon in South Frederick Street and received a boost when Elsa Schiaparelli chose her as the recipient of an award under the National Agricultural and Industrial Development Association Show. She had a loyal US clientele whom she served by mail order, dispatching hand-woven tweed garments across the Atlantic. She was unassuming and industrious, with a very practical streak, insisting that women, like men, needed pockets.
As with Gilbert, Mulcahy saw that as the '60s ebbed, couture was being perceived as expensive and old fashioned and closed her salon. She continued working, designing with a leading retailer and as a government adviser on the fashion industry. She donated her archive to the National Museum of Ireland, who honoured her with a retrospective in 2007.
Sybil Connolly's, Irene Gilbert's and Neillí Mulcahy's entrepreneurial instincts were a vital element of the success of the nascent Irish fashion industry. All participated in large fashion and trade shows in the US, often alongside Parisian couturiers, against whom they held their own, in terms of finish and design.
For all three women, their Irishness was central to their success: they stayed based in Dublin, used Irish fabrics, and named their designs with Irish titles. They made Irish fashion and fabrics internationally desirable and created work for skilled artisans. These exceptional designing women woke the fashion world up to the potential of Irish design, textiles and handcrafts – a legacy that should be celebrated to honour their unique contribution.
This article originally appeared in the Spring issue of IMAGE Magazine.
In the summer 2022 issue of IMAGE, we're all about capturing that summer feeling. Heatwave or no heatwave, we've got summer excitement butterflies, and can't wait for some serious sun-soaked fun. From fabulous colour-drenched dressing to beach-ready beauty hacks we're embracing it all. Plus * Find your colour palette * Beachy summer looks * Vintage denim * Irish businesswomen * The motherhood dilemma * Lyra * Positive pessimism * Money psychology * Beauty summer hitlist * Hair transformations * Peaceful Paphos * Waterside escapes *
Shop IMAGE Summer 2022 now here, €5.99 + shipping.
Shipping cost: Ireland €3.50, United Kingdom €7.50 and Rest of World €10
Have you thought about becoming an IMAGE subscriber? Our Print & Digital subscribers receive all four issues of IMAGE Magazine and two issues of IMAGE Interiors directly to their door along with access to all premium content on IMAGE.ie and a gorgeous welcome gift worth €60 from The Handmade Soap Company. Visit here to find out more about our IMAGE subscription packages.