Meet Mark Donnelly, founder of HUH Clothing, a brand helping people get talking about mental health
Sponsored By
---
Sponsored By
MINI ambassador Mark Donnelly has created a range of clothing that not only raises money for mental health organisations, but encourages people to bring up the topic of mental health with those around them.
Based in Ashbourne, Co Meath, HUH Clothing was founded by Mark Donnelly, with the idea of raising awareness and funds for mental health. Ten per cent of every sale is donated to mental health charities, and their designs help to spark conversations around the issue. 
Here, Mark tells us more about how the business started, and his partnership with MINI.
Tell us a bit about your background
My name is Mark Donnelly, I'm a 27-year-old from Ashbourne, County Meath. Over the years growing up in Ashbourne I was always quite outgoing, active and sporty but never necessarily had a major interest or focus on fashion. 
I was always buying and selling anything I could get my hands on, and from a young age, I always knew I wanted to be my own boss. I loved the idea of working on my own schedule, making my own money and making my own decisions.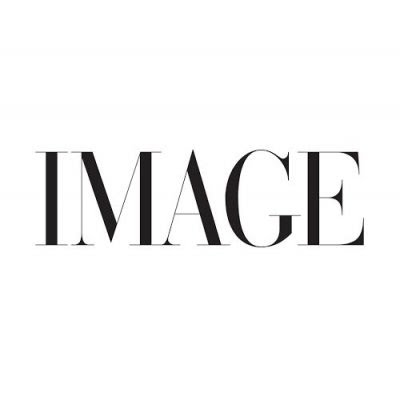 Also, as I grew older I realised even though I was an outgoing individual who knew everyone, I began to notice and experience my first signs of poor mental health with a lack of confidence, anxiety, intrusive thoughts and worries which ultimately led me to years of mental health-related struggles. Having said that, I am a firm believer in every cloud having a silver lining, and my experiences with mental health struggles have shaped me to be the resilient hard worker that I am today and have led me to HUH Clothing.
What inspired you to start HUH Clothing? 
HUH?, H-U-H or HUH Clothing is my Irish mental health awareness clothing brand raising money and awareness for organisations in need. At HUH we donate ten per cent of every single sale to mental health charities throughout Ireland and around the world with €34,000 donated and counting! 
HUH stands for How's Ur Head and I often say that it doesn't matter how you say it or pronounce it as long as you're talking about it, and the mission behind it that is all that really matters! The idea behind the minimalist HUH design is to spark those questions from family, friends or strangers – "What does HUH mean?" or "HUH!!?" – which from personal experience and according to feedback from my customers, happens more often than not. 
With this, what I set out to achieve has happened. I wanted something casual, comfortable and minimalist to spark conversations around such an important topic without even trying. These conversations don't need to be a big deal or be overwhelming, but they absolutely need to happen. Casual clothing. Comfortable conversations.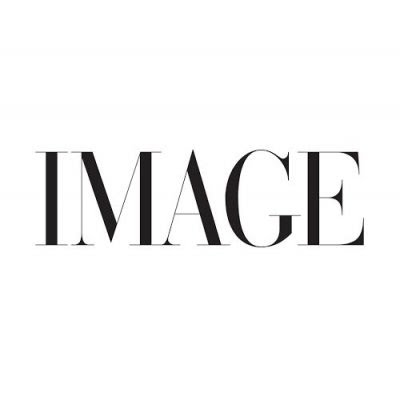 The actual H – U – H part, and the minimalist design of it all were inspired by my time living in the USA in 2019 and 2020. Whilst living there I noticed my friends and co-workers were much more forthcoming about how they were and how they were feeling and as a young Irishman it took a little getting used to. This highlighted even more for me the fact that back home we don't do it enough.
On top of this, all of my American friends would often use the phrase "huh?" in day-to-day conversations. Initially, I got a great laugh out of this, but it just clicked. From HUH, came "How's Ur Head", and I thought, let's try to get this on some clothing and see if anyone will ask me what it means.
What drew you towards raising awareness for mental health? 
The main thing in particular that drew me to raising awareness was my own experiences with mental health struggles. Over the years I never spoke to anyone about how I felt or the reasons why I might be feeling that way and I know there are so many others out there in the same boat as me. It wasn't until recent years when I went to counselling/therapy I came to understand more about anxiety, OCD, intrusive thoughts, ADHD and so much more. Not only was it such a relief to talk about it all, I really just wish I had gone sooner.
We need to normalise mental health conversations, without the fear of being ashamed or embarrassed. The suicide statistics for young men in particular are terrifying, and if that doesn't encourage anyone to raise awareness and make a difference within the mental health space I am not sure what will. These stats are not just numbers, they are individuals with friends, families, co-workers, teammates and so much more.
Over the years I never spoke to anyone about how I felt and I know there are so many others out there in the same boat as me. Not only was it such a relief to talk about it all, I really just wish I had gone sooner.
Tell us about your recent partnership with MINI.
The MINI X HUH partnership came about after the MINI team discovered my Tik Tok page and my social media channels. I am relentless when it comes to social media, so word of warning, if you follow me be prepared to see my content every single day of the year! Earlier in the year when the team reached out, I was over the moon and cannot thank the gang enough. They have all been such incredible help and support in the first few months of this amazing partnership.
I want to utilise the car and the resources on offer to the best of my ability in order to grow the brand, promote MINI and spread the HUH message whilst riding in style.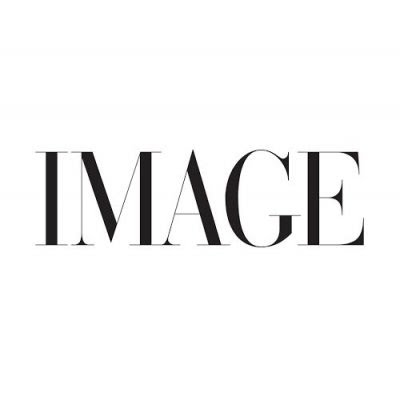 So far we have included a HUH Random Acts of Kindness Morning, which involved packing up boxes of HUH merchandise and leaving them randomly around towns and cities throughout Ireland early in the morning for people to find on their morning commute. We include a note along with all of the products to let the recipient know who HUH are and why we are giving out Random Acts Of Kindness. 
The whole idea of it is to spread joy, make somebody's day and give them a friendly reminder that it is okay not to feel okay and be sure to take care of your mental health. These Random Acts Of Kindness have become a staple of the HUH brand and have gone viral time and time again online, some of which received coverage from several radio stations around the country. Our most recent one whilst partnered with MINI included some MINI Merchandise to include in all of the boxes and of course, we used the HUH MINI to get us all over Dublin in the morning.
We have also started a series called "MINI Mental Health Moments" which is a series of interviews that take place in the HUH MINI Cooper with invited guests. These interviews mirror the exact idea and meaning of the HUH brand as the conversations and chats had in the MINI are very casual and informal conversations around mental health, including the stories and struggles of each guest. These interviews are amazing insightful conversations surrounding mental health and are incredibly helpful in terms of destigmatising the topic.
Another huge part of the partnership includes hand deliveries and local deliveries of orders. Throughout my partnership with MINI, I am constantly hand-delivering local orders around Ashbourne, County Meath, where I am based. However, in an effort to meet more of my customers and personally thank some of the inspiring people who have purchased from HUH I have decided to start actively hand-delivering orders every now and then all over the country. 
The first-hand delivery we did was a long round trip of eight hours down to Cork to deliver to a young customer called Abbie Herlihy. Abbie is an absolute inspiration, who at such a young age has been through so much. I made it my business to get down all the way to Cork to thank her and hand deliver her order.
Since hitting the road with your HUH MINI, what have been your favourite features of the car?
My favourite feature in the car is most definitely the assisted parallel parking. This has saved me so much heartache and hassle time and time again whilst spending so much time in and out of Dublin city centre. This parking feature is incredible and one of the coolest features I have ever seen or experienced in a car. All I need to do is line up the car to the desired spot, put it into reverse and let the MINI technology do the rest. 
Another great feature includes the wireless charging port in the centre console of the car which makes the front cabin of the car very clean and wireless. The heated seats also need to get an honourable mention for the cold dark mornings now throughout the winter months. The reverse camera is deadly too but the overall car is literally 10/10, I cannot fault it at all. For a MINI Cooper, it is spacious and not small at all. The car is luxurious, comfortable and kitted out with such great attention to detail and modern tech whilst incorporating old original designs and interiors.
Favourite destination in Ireland you've been to so far?
My favourite road trip so far would definitely be my trip to Achill Island. I visited Achill Island to interview Paul Stenson for the MINI Mental Health Moments and it was an incredible trip. To and from Achill, the long journey was made so easy due to the comfort of the MINI Cooper. The whole journey was relaxing, comfortable and made so easy thanks to the gang at MINI Ireland. 
To find out more about the MINI Cooper, visit mini.ie.