Sponsored By
Here's why it's worth adding hyaluronic acid into your skincare routine.
Finding the right skincare routine for your unique skin type can be difficult. Not only do you have to pinpoint the best cleansers and creams, but you also have to whittle through the countless serums, toners and all the extras that soothe any skin issues you may have.
One of those serums in the fray is hyaluronic acid, but the good news is that you don't have to second guess if it actually works. Hyaluronic acid has been clinically proven to have multiple benefits for your complexion. 
And while its hydrating properties mean it specifically works wonders on dry skin, it's a well-rounded product that has pros for every skin type.
The benefits
1. Hydration 
Like I mentioned, one of the biggest benefits of hyaluronic acid is that it helps leave skin deeply hydrated. A recent study found that after female participants used a topical hyaluronic acid regularly for eight weeks, their skin had an increase in hydration of up to 96 per cent.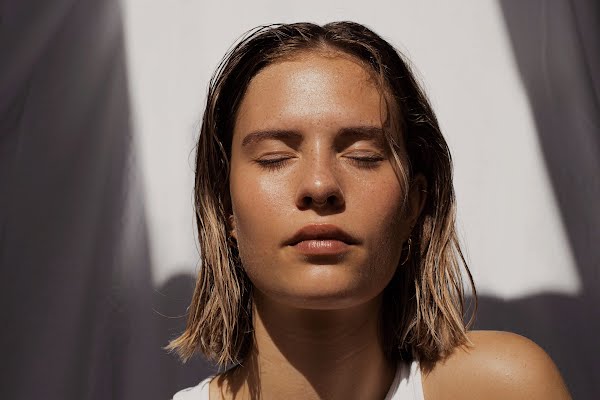 So, if you have a dry skin type (or are struggling with winter dryness), investing in a good hyaluronic acid serum like this one from Super Facialist should definitely be on your to-do list.
2. Anti-ageing
Did you know that around 50 per cent of the body's natural hyaluronic acid is present in the skin and is responsible for skin elasticity? That's why environmental factors like high UV exposure (increased sun exposure) can deplete your hyaluronic acid levels and may cause wrinkles.
In a dermatological study, a group of women applied hyaluronic acid twice daily for eight weeks. The results showed a 40 per cent decrease in the depth of wrinkles and an up to 55 per cent increase in skin firmness and elasticity compared with participants who did not apply the acid.
3. Smoothing
During the ageing process, skin not only loosens, causing wrinkles, but it can also become rougher in texture, developing bumps, dry patches or inflammation.
As a firming agent, hyaluronic acid has been proven to improve skin elasticity and smooth skin. Looking at its rejuvenating effects, a study found that using hyaluronic acid regularly causes skin surface roughness to improve significantly.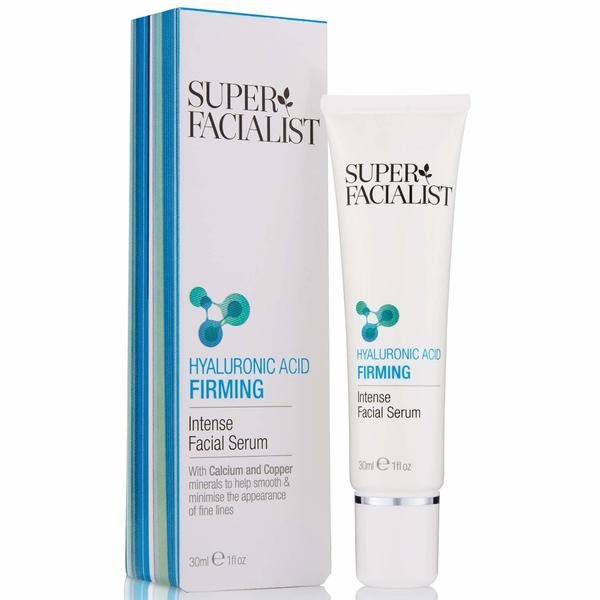 Convinced yet? We recommend choosing a serum form of hyaluronic acid as it can help penetrate the skin faster than some thicker creams and moisturisers. 
Super Facialist's supercharged serum contains hyaluronic acid and a high potency firming peptide to help promote skin smoothness and elasticity. It also has copper, calcium and hibiscus extract to further help boost skin's natural glow and healthiness.
---
The Super Facialist Hyaluronic Acid collection has been specifically formulated to help minimise the first signs of ageing. Available now in Dunnes Stores and selected pharmacies nationwide.