Inside the beauty routine of Val Garland, L'Oréal Paris Global Make-up Director
---
Val Garland, legendary make-up maverick, L'Oréal Paris global make-up director and judge on the BBC's Glow Up, shares her beauty must-haves.
Three things I always have in my make-up are the Laneige Lip Sleeping Mask, from €21.40 and L'Oréal Paris Superliner Tattoo Signature Liquid Eyeliner, €11.99, because I'm a liner girl, I've always loved liner. Also, the L'Oréal Paris Le Skinny Brow in 101 Blonde, €10.99, because I have no eyebrows. They're gone because I shaved them off in the '70s, and this gives me a natural brow.
I would love for someone to do my make-up and transform me into somebody else. There are lots of people I see on Instagram that do Val transformations but why can't I be Barbra Streisand or Helen Mirren or Scarlett Johansson or Mrs Doubtfire? It would be nice to be transformed into something else or for somebody to do my make-up in a way that I never imagined I could look.
I keep a lot of my products in the fridge, so the first thing I put on my skin would be the Caudalie Beauty Elixir, €13.56, to spray and start the day.
My desert island beauty essential is mascara. I like L'Oréal Paris Lash Paradise, €16.49, but my favourite is L'Oréal Unlimited Mascara, €15.99. I am hooked on that because I've got no eyelashes, they're little short stumps and that really makes my eyelashes look big.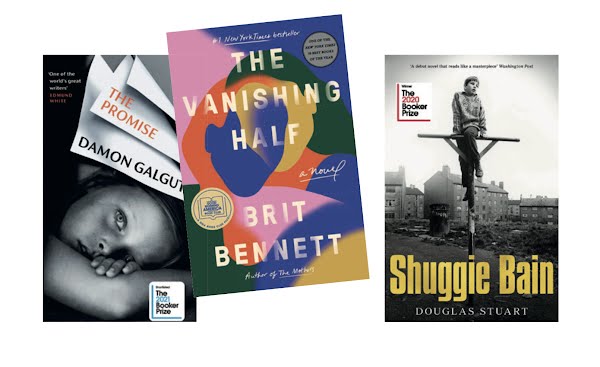 Something that's always on my nightstand is a good book. At the moment I'm reading The Promise by Damon Galgut and it's just won the Booker Prize. I'm only about 20 pages in but it's beautifully written. I'm a massive reader. I will read one if not two books a week. One of my favourite books that I read recently was The Vanishing Half by Brit Bennett and I just read Shuggie Bain by Douglas Stuart, that is incredible.
The last thing I put on my skin is the L'Oréal Paris Revitalift Filler Night Cream, €24.99, that's like a sleeping mask. Because I'm mature, my skin does get quite dry. I've noticed in the last five years, I need a really good ammonia-rich night cream and that does it for me.
My signature scent is Frédéric Malle Portrait of a Lady, €190, 50ml. I wear it all the time.
My lifetime lipstick love is red but it changes because I don't stick with the same red all the time. At the moment I'm liking the L'Oréal Paris Color Riche Matte Addiction Lipstick in Scarlett Silhouette, €11.99. About six months ago, I had Rouge Signature Liquid Lip Ink in I Am Worth It, €14.99, in my pocket and that would be my red. Before that, it was Haute Rouge, €11.99, which is matte true red. I found find now that I want a softer red but in the past couple of years, I've been more about a gloss or a beige lip because I'm focusing more on the eyes. I like mixing it up.
I'm obsessed with getting my manicure and pedicure done all of the time. I'm into jewel nail shades. I'm either French or I'm into navy blue, bottle green, black, I like really dark colours or else a clean nail.
I always loved working on the McQueen shows, they were iconic. I also always loved working on Westwood because I used to do crazy make-up for Vivienne. I loved working on the Preen shows because the girls always look so cool.
Something I do for me and that I thoroughly enjoy is The Afternoon Play, which is on the radio, in the bath, for about an hour with lots of nice smelly things.
The best beauty advice I ever received was to smile. You always look better when you smile. Sometimes when I have my concentrating face on, people think "oh God, she's very stern"– when I first started Glow Up, people would make comments that I was a cross between Mary Berry and Simon Cowell. I'm actually soppy, I'm a pushover – they start not doing well and I start crying because I want them to go through to the next round.
The foundation I'm using at the moment is the L'Oréal Paris Infallible 24 Hour Fresh Wear Foundation, €14.99. I don't have a lot of time and it goes on so fast. I like make-up that's really quick, I don't want to be spending an hour and a half highlighting, contouring, concealing, I just want to get it on and get out.
Everybody should try Sam McKnight's hair range. It is amazing. He just sent me his new one, Happy Endings, approximately €24.76, I love it. I use the Hair By Sam McKnight Lazy Girl Dry Shampoo, €11.30, because I've got fine hair and I'm really particular about it. When I do my hair, I wash it, mousse it, blow dry it, stick in velcro rollers and I spray Sam's dry shampoo at the roots so I get even more volume.
I'm obsessed with flowers. I like to have flowers everywhere. At the moment I'm into an autumnal flower display, like a painting, where everything is burgundy and dark greens and some of the flowers are dead but they look good in the display. I live in Borough Market in London and there is a flower stall store there called The Gated Garden. She always has the most amazing, interesting flowers, not your norm, so I go there and every week I fill my house with flowers.
The last beauty item I bought was Eyelure eyelashes, they're great and they look fairly natural.
I change skincare products all of the time. I could be using Augustinus Bader, I could be using 111 Skin, whatever is there.
I do my own hair colour at home every six weeks. I use L'Oréal Paris Preference 9.1 Viking Light Ash Blonde Permanent Hair Dye, €14.99. I've been putting it on my hair for the last 20 years. I have no patience, I cannot wait, so I do it myself very quickly.
A beauty appointment I never miss is with my facialist in London, Dr Wassim Taktouk at 12 Sloane Street. If I want anything, oxygen facial, whatever, that's on speed dial.
The first beauty product I ever bought was when I was at school. I must have been about thirteen and like all thirteen-year-olds, I had spots. I went to the local chemist and I bought the product of the moment which was Rimmel Concealing Pencil and it looked like a Vicks nasal thing you shove up your nose. It was a stick of yellow-orange pan stick foundation and you put it on your spots and dab it in, but I've got that Irish pinky skin, now with yellow post-it dots all over. They'd all go cakey and that was the first product I bought.
I'm obsessed with my Cubitts glasses. They put little 'V's on them and on the inside, they say 'ding dong.'
If I'm travelling, I will have a sheet mask. I'll sit on the plane like Hannibal Lecter with not a care in the world, going over my face with a roller.
Me and my boyfriend are very committed Scrabble players, it gets to the point that neither one of us is talking. He does this thing where he taps on the table and I'm sure that's to try and put me off my train of thought. After The Queen's Gambit, we started playing chess. It is good but you do have to concentrate an awful lot.
I feel the most beautiful at about 2.30 in the afternoon. I think – and I find this with everyone that I work on – your face has woken up, regardless of what age you are. If I go into a studio and I know we're going to do a cover, I always say let's do the cover after lunch because I like to let the make-up breathe so that you're not actually wearing the make-up, it's you coming through. That's the sort of make-up that I like.
I take my make-up off with This Works cleansing pads, In Transit No Traces, €24. I've got very sensitive skin and eyes and I wear contact lenses so if I have anything too oily in my eye, I could have a film on my eyes for days, and these are just so gentle.
This is an extended version of an article that originally appeared in the Spring issue of IMAGE Magazine, on sale now. We may earn a commission if you buy something from any affiliate links on our site.