Solemniser Ruth Scott shares her top tips for creating a bespoke wedding ceremony, from setting the right tone to some of her favourite ceremony rituals.
Lawlor's of Naas recently hosted a glamorous wedding showcase with local vendors (the treats from Creative Cakes were divine) and headliner Ruth Scott, broadcaster and celebrant, who gave an insightful talk on personalising wedding ceremonies.
The Roscommon native joined the Humanist Association of Ireland six years ago, but it's been a vocation she's been interested in for the past 20 years. Inspiration struck years ago when her sister asked what they should do for an atheist funeral, and Ruth was stumped. She started looking into non-religious ceremonies and felt compelled to help couples organise a wedding celebration that is tailored to them.
"I've been doing radio for 25 years so I'm accustomed to getting up in front of people, and I really thought this career would suit me," Ruth said. "The idea of still being able to have meaningful rituals with family and friends outside of religious tradition was of huge interest and importance to me."
And with plenty of experience since, Ruth has some thoughtful tips for engaged couples. "Many couples don't really like the idea of being the centre of attention for the day (as did I on my wedding day!) but I know how to help them relax a bit before it all starts. 'Yes, all eyes will be on you,' I say, 'but everyone's going to be smiling at you. This isn't a presentation where you'll be judged, but rather a celebration where everyone is happy and wants the best for you.'"
So without further ado, here are Ruth's top tips for your big day…
What exactly is a humanist celebration, and how does it differ from others? 
A humanist ceremony is a meaningful and personal way to get married. It's a secular or non-religious wedding and couples can have readings, music and songs with both traditional and contemporary elements.
In a religious ceremony, certain traditions and scriptures have to be observed and naturally, there is a focus on the religious part of it, and for a registrar wedding conducted by the HSE, it is completely secular with much stricter rules on what can and can't be included. However, the focus of a humanist wedding is the couple. It is all about them, and that's what makes it unique.
How can couples make their ceremonies more personal and unique to them? 
I always ask a couple what tone they want for their day, and this lets them steer the whole thing to their choice. For example, if they want a light-hearted and relaxed day, I would suggest they choose their favourite music, include as many (or as few!) family members as they want, and opt for readings that are a little lighter. Instead of religious texts, this gives guests a chance to hear about the couple's relationship, from that first meeting through the twists and turns up until their wedding day.
A humanist wedding will always be one that the couple has put a considerable amount of input into. I always encourage couples to choose certain pieces only if they really love them. No point in shoe-horning something in just because they think others might like it.
What have been your favourite Irish venues to date?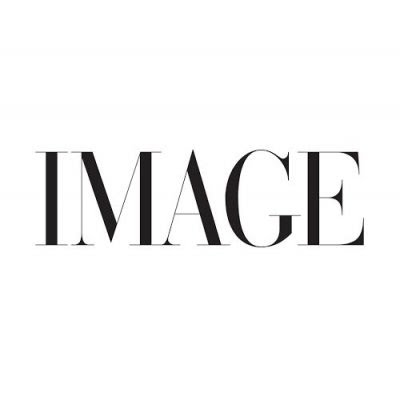 What are some of your favourite wedding traditions/rituals? 
I do enjoy handfasting which is actually based on Celtic Irish tradition. A couple were declared to be married when they were tied together and the phrase "tie the knot" is said to have come from this! It can be a lovely way to make the couple smile.
My husband and I had a humanist wedding in 2017 and we included a ring warming. This is when a couple's rings are passed around by the guests (usually in a mesh bag), who are invited to hold the rings for a moment and make their best wishes for the couple. I love when a younger family member gets involved and hands the rings over to the person in the front row. Kids get a real giggle out of being asked to do such a big task and I like to joke that I have Brinks Allied or Securicor outside if anyone gets any ideas! 
I did a wedding last summer in Rathsallagh House and one of the grooms was from the Philippines. They took a giant wreath of dried flowers and wrapped it around the couple in the shape of the infinity symbol. It's a bit like handfasting in the way it connects the couple and joins the couple. I loved that idea and I had never seen it at an Irish wedding before.
What are some life-saving tips you usually give couples that are helpful for the big day?
1. I wish someone had told us to carve out some alone time on our wedding day so I always add that in.
2. On a very practical note – and after years of working in radio – I know the frustration of a lost voice, so I encourage a couple to consider rehydration salts the night before and the morning of the wedding. You can pick them up in a pharmacy, and adding them to your glass will save you from drinking pints of water throughout the day (and the multiple trips to the loo in your wedding dress!). 
3. Don't forget to eat. Remember to eat the lovely meal that you had decided on. Yes, you'll want to go around and chat with everyone but you need to keep your energy up for the dancing. 
4. For the grooms, my husband suggests that, if you have new shoes for your wedding suit, don't wear them for the first time on the wedding day. Bring a spare pair in the same colour that is more broken in for later in the evening when no one will notice.