How do you create a perfume for Ireland's most loved painting?
---
Erin Quinn is an Irish Canadian artist creating niche perfume under the name EQ Factories. Having created scents inspired by the moon landing and Bealtaine Festival, this time she turns her eye – or perhaps more apt, nose – to Ireland's most loved painting, Frederic William Burton's 'Hellelil and Hildebrand, the Meeting on the Turret Stairs' (1864) in the National Gallery of Ireland. Here, she shares how a painting translates to perfume.
I suppose we need to go back to the start…
I had been a visual artist originally and veered my art practice into scent-making just over three years ago. After about a year of solid study and exploration into all things olfactory, an artist friend asked if I would like to be part of an exhibition, a celebration of the 50th anniversary of the moon landing, assuming I would submit photography. Instead, I told her that I was really into working with scent and nervously asked if I could make a scent for the show. She agreed wholeheartedly.
I delved deeply into all of the possible smell links to that time. My olfactory installation aimed to create a scent-filled odyssey from the earth's orange trees to the moon's gun powdery smelling surface, while evoking scent memories of July, 1969. I used notes such as orange blossom, to conjure memories of the air at Cape Canaveral, Florida, and tobacco ("anxiously smoked cigarette clouds filled the air while the crew awaited the safe lift-off of Apollo 11 ") to name a few. I called my finished scent 'Portrait of a Landing,'an ode to Frederic Malle's Portrait of a Lady. The scent was well received and I had some offers to buy it although it wasn't for sale.
I was also working on several other conceptual scents of my own at the time. I worked part-time in IMMA and was completely obsessed with scent, telling everyone who would listen how fascinating this world was to me. I would bring in samples of scents I was creating and different essences wafted around the halls daily. One day, the manager of the IMMA shop, Lauralee Guiney asked if I would have any that might work in the shop right before Christmas. I started with a few and they did really well but unfortunately, Covid came along and closed everything down.
I love that you have to stop and truly be in the moment to experience scent.
Fast forward to four weeks ago – I got an email from Lauralee Guiney, who announced she is now managing the National Gallery Shop and asked if she could have some of my "lovely scents" in the shop. Of course, I agreed! She mentioned she had some creative ideas for the shop to celebrate the NGI Collection and would like to discuss with me. I was thrilled and when we chatted we both mentioned starting with a scent interpretation of Hellelil and Hildebrande, The Meeting on the Turret Stairs by Frederic William Burton. Strangely enough, I had been drawn to this painting when I started making perfume and had thought about how I might capture the emotion of this piece in scent.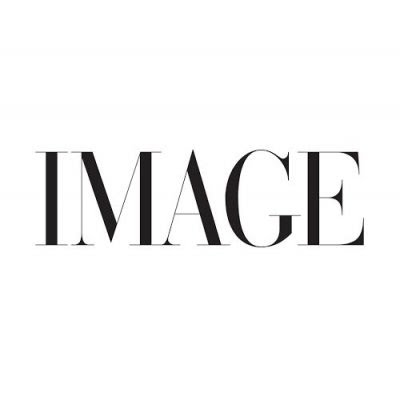 EQ Factories perfumer and artist Erin Quinn
It started there and like every art project I embark on, before creating anything, I research everything I can. I read about the artist, the painting, the types of scents that may have been present in the scene itself and the emotions it brings forth in the viewer. The painting is set in the Medieval period which was heavily scented with incense, resins and spices like cinnamon and cloves. If you look at the bottom left of the painting you will see rose petals scattered there. Rose was also used during this period and it's a universal symbol of love and passion, so I wanted to include it. The overwhelming emotion I feel in this painting is longing and deep passion, but pain as well. I've also included notes of leather and just a tiny hint of metal, as a nod to Hildebrand's battle attire. The finished scent is an intermingling of the lovers longing embrace… inhaling each other deeply for the last time before they are forced to part.
I was given the creative freedom to create the scent in my own interpretation so the results are truly an artistic expression. I loved that I didn't have to focus on it being a scent for everyone, in a commercial sense, and that I could make something that hopefully makes people feel a deeper more intimate connection to the spirit of this evocative painting.
The final scent is called Páis which is an old Irish word for intense passion and found in the most beautiful Irish poem written by Gearóid Mac Lochlainn.
Páis Limited Edition Eau De Parfum, 10ml, €48, by EQ Factories is available exclusively in the National Gallery Shop from December 6. EQ Factories is available at the IMMA shop, OM Diva and online.
Photography of Hellelil and Hildebrand, the Meeting on the Turret Stairs (1864) by Frederic William Burton at National Gallery of Ireland.