Color Wow Xtra Large Bombshell Volumizer is your easy cheat for mega hair volume
---
Everything you hate about texturising and volumizing products has been fixed with Color Wow Xtra Large Bombshell Volumizer, the brand's most innovative launch yet.
We all know and love Color Wow for creating effective, simple solutions to everyday hair problems, whether it's the cult favourite Dreamcoat for humidity-proof smoothness or Root Cover Up for seamless root coverage. Now, they've turned their focus to volume, with Color Wow Xtra Large Bombshell Volumizer, €26.45.
It's a foamy formula that takes everything you hate about volumizing sprays and makes them work – no more sticky hair that won't move, no more dull hair, no more dryness, no more getting brushes tangled in your hair, no more damage. In order to create it, Color Wow had to rethink everything we know about volumizer.
The science
"It's been estimated that over 50% of women list 'lack of volume' as their most frustrating hair issue," says Dr Joe Cincotta, chief chemist and VP of Research and Development at Color Wow. "Over the past 50 years, there have been numerous products out there to volumize, to texturize and to thicken flat, limp, lifeless hair, but the only way chemists were able to achieve this was either through formulas that roughed up the hair surface, or by adding hot or drying residues such as salt, typically dissolved in alcohol, that basically dehydrated the hair. Both of these approaches create volume by causing hair fibers to no longer align together, which creates the space between them, making the hair look full and not flat.
"At Color Wow, we are obsessive about creating products that deliver results without ever compromising the quality of any hair type, including the most fragile, so we could not launch a volumizing formula that followed the standard practices. I was asked to find a totally new approach to volumizing, texturizing and adding body to hair without causing any damaging side effects. I spent the better part of 2020, working in my lab, trying to find the solution to this problem. We developed a formula that when applied to hair, creates an invisible, virtually imperceptible sheet that resurfaces each hair fiber with a textured surface, basically mimicking a raised cuticle, which imparts volume, body and thickening. The beauty of this is that the cuticle is not disrupted, it remains flat and smooth. It doesn't dehydrate the hair either. This new type of volumizing technology is a major break from the past. Color Wow Xtra Large Bombshell Volumizer is the only product on the market today that can tout that it is 100% effective at imparting volume and body to hair without disturbing the cuticle, or dehydrating the hair."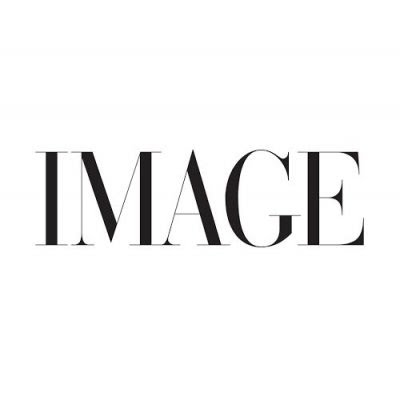 Color Wow Xtra Large Bombshell Volumizer, €26.45
The styling
Chris Appleton is Global Creative Director at Color Wow and the king of volume, as the man behind the hairs of Kim Kardashian, Dua Lipa, Jlo and more. "The type of hair I have been known for is big, voluminous hair," says Chris. "One of the biggest successes of my career was Jlo's Super Bowl hair which everyone seemed to love, for not only the volume but the fact that it had bounce, it had shine, it had gloss. The biggest thing that most people seemed to be impressed with was the fact that the curls kept returning back into place and had bounce and shine. I think most of the time when we see volume, like Joe said, we lose and compromise the condition of the hair. I'm all about the quality of the hair, and people know me for that finish. Big, sexy hair should always move, it should always be glossy, it should always have shine and it should never be compromised, and that was always my problem with volumizing products."
Chris worked closely with Dr Joe, "trying to find a formula that not only gives volume, but gives you substance, gloss, bounce and shine, which is everything that I need for my job. So it gives volume fast but in a way that doesn't compromise the cuticle and gives the hair a great glossy shine. This is the future of volumizer because it's a completely different technology, and the way it gives the hair and the cuticle some love makes it a game changer and makes it stand out from any other volumizing products."
Color Wow Xtra Large Bombshell Volumizer is weightless, leaves hair hydrated and is suitable for all hair types. "With any texture of hair, even thick hair or fine hair, you can get big, voluminous, bombshell hair in a way that doesn't compromise the cuticle," says Chris. "It doesn't matter if your hair is thick or fine, the technology works the same on all heads of hair so anyone that wants sexy bombshell glossy hair with lift and volume, it will instantly transform it, even using it on dry hair."
The volumizing magic happens as the hair dries, but the foam can be applied to damp hair or dry hair and works whether you blow dry or air-dry.
"This is how I like to use it quick; I put a couple of pumps through the root area," says Chris. "This is great for anyone that wants to instantly volumize the hair because the front section is the bit that you can kind of get away with if the rest of the hair isn't done. I take a big round brush and you want to take the whole of the front section. If you're in humidity, hit the hair with an extra large big round brush then stick a velcro roller in, which helps memorise the hair while it cools down. The Super Bowl was completely humid so I was really nervous about that performance failing, so I prepped with this and Dreamcoat. You can use it with wet or dry hair. Ideally use it with hair that's wet, so wash your hair, pump it through the root, whack the head upside down, blast it off, get a big round brush and just hit it with some heat. If you have time, you can put a velcro roller in and do your make-up or whatever you want to do. It can be super quick, it does not have to be complicated."
"Hair is sexy, it's volumized, the hair brushes, I can put my fingers through but it also falls back into place, it has memory, it has hold but it also has shine. What's so nice about the product is that I can make the hair as big as I want it to be, but it doesn't get stiff or sticky, it is still super flexible and soft."
Color Wow Xtra Large Bombshell Volumizer, €26.45, is out now.
We may earn a commission if you buy something from any affiliate links on our site.