Sponsored By
From movie stars and influencers to everyday consumers, being a 'fashion icon' has become much more accessible. Here, we admire the evolution of one underrated icon that has impacted fashion for over 60 years: the Fiat 500.
When you think of a fashion icon, most people conjure images of those who changed the style game, starting their own trends that seemed absurd yet effortlessly cool at the time. Those like Audrey Hepburn, Princess Diana, David Bowie, Prince, Madonna, Lady Gaga (did you know her 'meat dress' is preserved and on display in Las Vegas?) – the ones you'd buy those trashy tabloid magazines for, just to see what glam outfit they'd venture out in next.
It seems like it has always been this way in the industry, obsessing over the 'next new thing' and staying on trend. This fixation has remained for the most part, but the voguish vessels we look to have shifted. Along with singers and movie stars like Harry Styles and Zendaya, social media influencers are self-fueling their rise as fashion gurus as well.
And while this shift has its pros and cons, it has done one important thing – it's helped restore agency to the masses. Now, obviously, it takes a certain skill set and mindset to become a full-time influencer, but because of how quickly they can go viral or gain followers (and lose them), it reinforces the idea that anyone can influence fashion, a privilege previously exclusive to the stars.
Luxurious design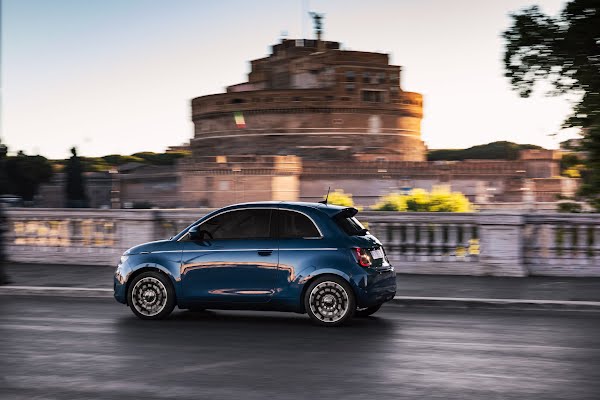 In the crossover world of fashion and automobiles, this idea of accessibility is hardly new. In fact, it's been Fiat's strategy since the launch of their new 500 in the 1950s, whose meld of style and affordability revolutionised not only the car industry but fashion as well. Its storied past has been synonymous with big-name Italian designers (like Armani, Gucci, Bvlgari, etc.) and, most recently, the Fiat 500 F-Series was put on display in the MoMa (Museum of Modern Art) in New York in celebration of its sixtieth birthday.
Fiat created the ultimate city car associated with luxury brands but available at a lower cost so that everyone could participate in the trending craze for these cars. And, this cool association has continued throughout the car's history. In 2011, Fiat collaborated with Gucci to release limited-edition models of the Fiat 500 and Cabrio. Customized by Gucci Creative Director Frida Giannini in partnership with Fiat's Centro Stile, it's black-and-white with satin chrome detailing and leather interiors adding a modern flair to its classic look.
"In the 1950s, the Fiat 500 created a style revolution when it first hit the road. It quickly became the must-have car of its time. Travelling in style has also been at the heart of Gucci ever since Guccio Gucci founded his company as a producer of leather trunks, suitcases and handbags in 1921. So, when Lapo Elkann suggested the idea of this collaboration it struck me as a perfect opportunity to create a new modern travel statement in Gucci's 90th anniversary year," said Frida Giannini.
Staying current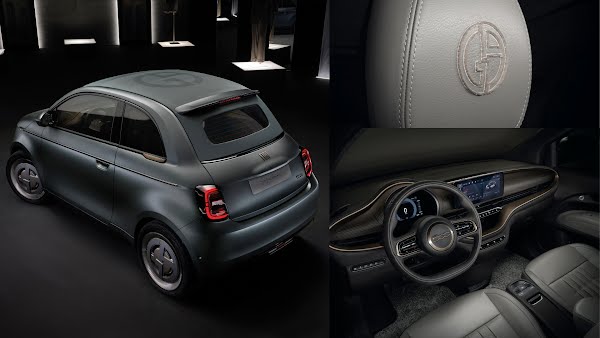 The New 500 went on to win over 20 international awards as well, including City Car of the Year at the 2022 GQ Car Awards in 2019 and Electric Vehicle of 2022 in the Netherlands and is one of the top-selling cars in Europe. It made another splash in 2017 during London Fashion Week when Fiat released a labelless car during their 'Lost the Label' campaign.
Most recently, when they unveiled the 500 electric, Fiat collaborated with iconic Italian design houses, Armani, Bvlgari and Kartell, to create one-off, designer special editions that championed bespoke design and sustainability. The three cars were then auctioned off for charity, with statements like gold powder, a gem-adorned steering wheel, mirrored panels and micro-chevron bodywork.
The brand has cleverly reinvented itself over the decades, taking on strategic partnerships with top-line fashion designers and staying current and ahead of each trend's turn. The recent launch of the 500 electric has done the same, presenting a stylish eco-friendly option at a modest price. And, once again, Fiat is helping make fashion trends accessible to all.
To learn more about the Fiat 500, see here.