7 tips to conquer wedding planning stress, according to an Irish wedding planner
---
Wedding planner Kate O'Dowd shares her top tips on how to beat stress throughout the wedding planning process, without compromising on your vision.
There's an exciting buzz in the air after getting engaged. You traipse around in your love bubble, eager to spill 'the proposal story' to whoever asks, and are giddy with all the fun things to come.
Most choose to tackle the venue first, locking in a date for the big day, but then, suddenly, there's a deadline on all of the vendors and decisions you have to make – a deadline that begins to tick down faster than you thought possible.
It can become quickly overwhelming, but there are some key ways to help avoid wedding planning stress. So, we asked Kate O'Dowd, planner of joyful weddings at Love & Gatherings, for the best ways to beat wedding anxiety. She shares how to stay organised and keep your big day stress-free.
Tip #1: First up, book your venue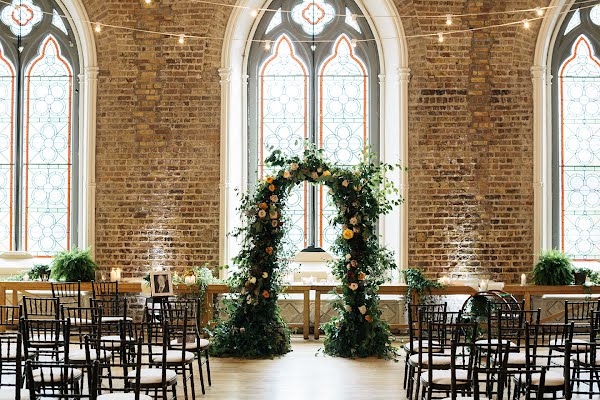 Doreen Kilfeather
"I would say that the very first thing to do is settle on your venue. Now, I don't mean, rush off and view that place you've been ogling on Instagram, booking it on the spot and figuring out the details later. 
"Before that, you really need to get clear on what you want from a venue. Yes, the heart element should be strong in this decision, but you should try to let your head take the lead on it. A venue is so much more than a famous view and cool chairs; it has to function the way you need it to and have people running it who will make your life easy and your wedding day seamless. 
"Once you have a date secured with your venue, then book your key suppliers, having ensured that the date you've chosen is going to give you enough time to lock in the vendors you really want."
Tip #2: Create a detailed timeline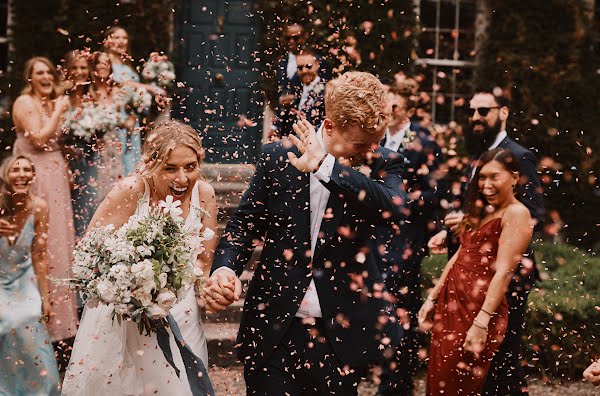 Benjamin Wheeler
"Right at the outset, create a detailed planning timeline, including every single thing that needs to be actioned to make the wedding happen in the way that you want it. Everything from chasing RSVPs to choosing the first dance song should get a week on the calendar, and this way, broken down into a task or two a week, it shouldn't seem so daunting. 
"If you're a fan of a techy solution, a task tool like Meistertask can be really helpful in terms of reminders and it also gives you a clear view of what you've achieved."
Tip #3: Research your vendors on Instagram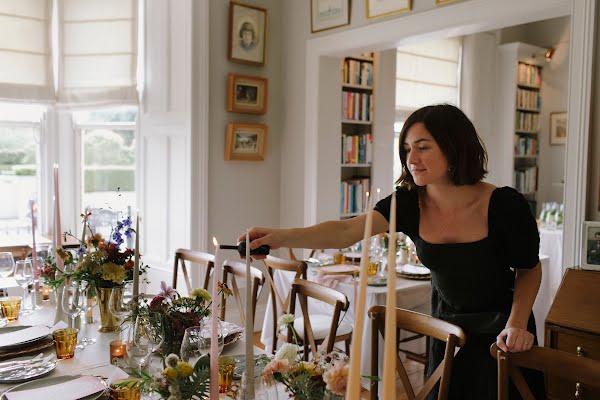 Ivana Patarcic
"The best way to find vendors that you really vibe with is to go Instagram deep-diving. Find a local vendor you like a lot and check the vendor tags on all of their images; each one bringing you to another set of pros they've worked with, like a lovely web of wedding greatness. 
"This is how you get a genuine feel for which vendors are doing the best work and also who works well together as a team; this is so important. Vendors who work together a lot are like a well-oiled machine on the day – they also bring the craic, which makes for a brilliant energy that will filter through to your party."
Tip #4: Stay organised, above all else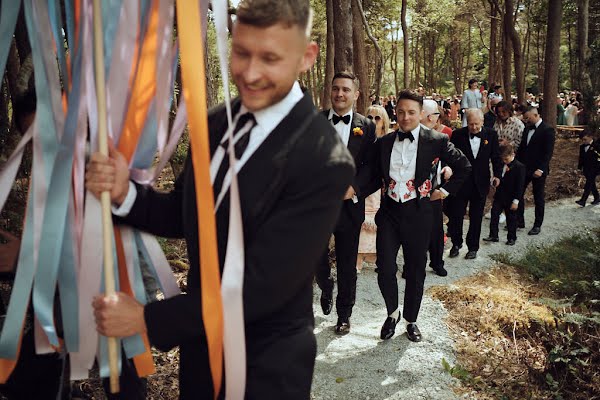 Lucy Birkhead
"A big Google Sheets file with lots of tabs, so you have everything (budget, contacts, schedules, etc.) in one place, can access it from anywhere and share it with anyone. For imagery, I find Google Drive most efficient, and this is where I'd also have folders for all your vendor contracts, menu options, etc."
Tip #5: Consider a wedding planner (if it's the right choice for you)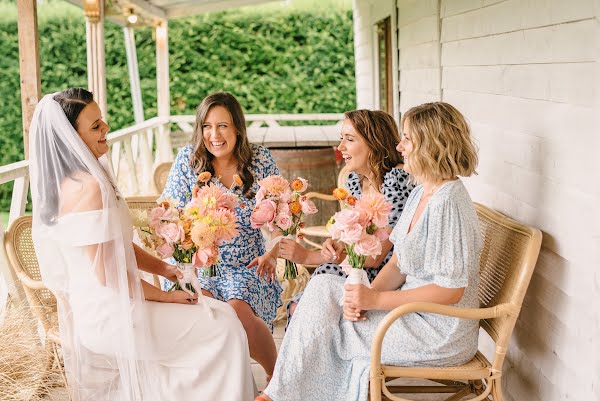 This Modern Love
"The main pro of hiring a wedding planner is that you get to actually enjoy the lead-up to the wedding. I know how hard I work on a bespoke wedding, particularly in the weeks just before it, and I certainly wouldn't want to be working that hard as a bride… especially while doing my day job simultaneously. 
"But there's also the fact that we've done it all (many, many times) before, so whatever mishap could possibly occur, we've encountered it in the past and will ensure it doesn't happen to your wedding. We troubleshoot before there's trouble.
"In terms of attributes to look for; yes, of course, a wealth of experience and an alignment of aesthetic is super important, but what's most pertinent, in my opinion, is that you connect on a personal level. You have to trust your planner, feel confident that you can be totally open with them, and be assured that you're speaking the same language. You want your planner to know what you want, better than you can describe it." 
Tip #6: When setting your budget, allow room for flexibility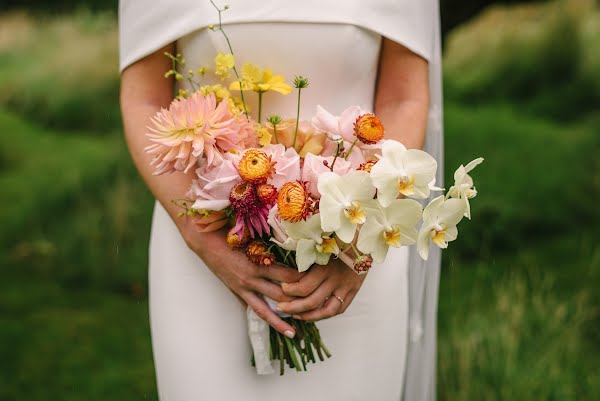 This Modern Love
"The budget is a tricky one because couples set this having never planned a wedding before, so the figures they have in mind might not be realistically tied to their expectations for the wedding. 
"Everyone's going to have a ballpark, but what I would say is try to stay open, either on that ballpark, or what you hope to achieve with it until you've gotten quotes in from all of your suppliers and worked out material costs for styling. Otherwise, you're just setting yourself up to feel like you're compromising, when really it's all a process." 
Tip #7: Communicate your vision, then trust your team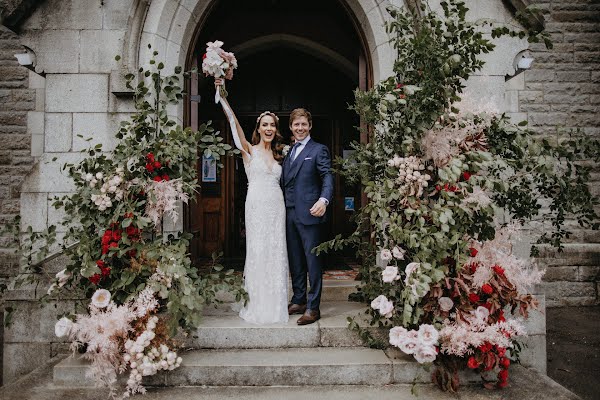 Pawel Babenca
"Trust your team. Ireland's wedding industry is small and close-knit, so vendors are super mindful of their reputation, keen to do something impressive with every wedding, and focused on getting a good review from you. If you give your suppliers a clear brief and then allow them to be creative, rather than micromanaging every detail, you will get the best wedding… I've seen it time and time, again."
Have a wedding question you'd like answered? Email [email protected] and we'll do our best to answer them in an upcoming Bride's Guide.