Women in Sport: Irish footballer, analyst, and commentator Stephanie Roche
---
In this instalment of our Women in Sport series, we hear from the one and only Stephanie Roche on her journey so far, her words of wisdom for young women starting out, and how she minds her mental health.
Irish international footballer Stephanie Roche has played professionally in some of the top leagues across Europe, as well as a spell in the NWSL in the US. From Shankill in south Dublin, Stephanie is also a familiar face in football punditry in Ireland.
Having just been announced for season six of RTÉ One's Dancing with the Stars, Stephanie took a break from her busy rehearsing and training schedule to give us an insight into her sporting career to date, touching on everything from her earliest memories of being a spectator to the athlete she admires most.
Name: Stephanie Roche
Profession: Footballer/Coach
Earliest sporting memory?
The biggest one I remember is the champions league final in '99 when Manchester United won in dramatic fashion! There are earlier ones but that's the most vivid in my memory I'd say.
How did you become involved in your sport?
I was always sporty, a bit of a Tomboy, as people would say when I was a kid! But it was mainly through watching football with my brothers. My dad coached my brothers' team, so I would go watch and play in the goals at half time. We played so much in my estate too, it was all we did as kids!
What message would you like to share with young women and girls interested in pursuing a career as an athlete?
Go for it, be committed and always be passionate. There will always be setbacks and obstacles, but once you're committed and passionate about it, you will overcome the obstacles.
Proudest moment so far…
My proudest moment will always be making my home debut in front of my family in Turner's Cross. My granny was there that night too, and I scored a late winner!
The female athlete I admire most is…
Katie Taylor, because she's been so successful as a woman in a male dominated sport and still manages to stay so humble. She's a proper role model to so many.
Favourite sporting memory…
I'm a big Man United fan, so a lot of them would be based around their big wins. Ireland at the World Cup in 2002, and the Euros in France, which I travelled to see some games. Top of the list has to be seeing the Irish women's team qualify for the World Cup next year! Having played for so many years, that meant so much — it was an emotional night!
Do you think there is still a stigma around women in sport?
Yes, I think there will be for a while to come. For me, it's a generational thing. That's why it's so important that we normalise and promote women in sport and their successes to this generation. All you need to do is have a scroll through Twitter to see there is still plenty of work to be done.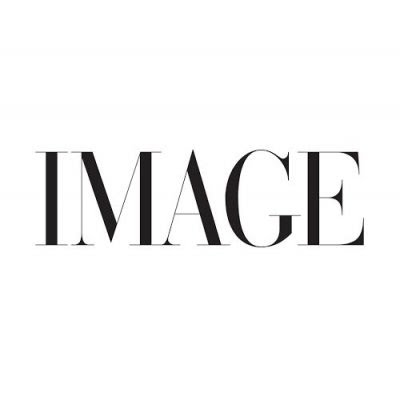 What is the biggest barrier to driving visibility in women's sports?
For so many years it was lack of visibility, then it became a bit like the media/journalists had to have some female-focussed pieces and it was a box ticking thing. Now, I think there are so many who really care and are trying to really promote it… Long may it continue!
If I wasn't an athlete, I would be…
A teacher, probably a PE teacher.
My favourite pre-match meal is…
I like to change it up, so I never really have the same thing! Scrambled egg with toast, beans on toast, baked potato with tuna, pasta. I don't really have a favourite, it's more about eating what I can to fuel me.
My pre-match playlist includes…
Again, I don't have a particular genre. I love Irish music, so that would feature a lot. But it could go from '90s pop to rap to dance. I like a mix!
My daily routine is…
My regular day would wake up eat breakfast/protein smoothie/vitamins, gym, eat, coaching in my schools, home to have some food, football training home, eat, bed. It wouldn't be the most exciting day!
My biggest sporting goal is…
To play in a major tournament with Ireland.
Sports brands I love (Irish or otherwise)…
New Dimensions Active, I'm an ambassador with them so may be biased, but I honestly love their stuff. I live in their leggings!
Biggest splurge to celebrate a win…
If you were to ask my husband, he would tell you I don't need a win to splurge! I love to shop, whether be for me or others. I do love to have a bit of a cheat meal after matches — not every week, but most!
How do you mind your mental health?
The older I've gotten, the better I've got with it. I think through my 20s I cared too much what people thought of me. Then I learned that no matter what you do, there are always going to be people who don't like you or don't agree with what you say/do (punditry opinions, etc.). So now I just look after mine and Dean's happiness and try to shut out any negativity. It's not always easy, but you can't let strangers affect your mood. I'm very lucky to have good people around me too — friends, family and a lot of people who support me in everything I do, which I'm very grateful for!
My three desert island beauty products are…
SkinCeuticals Blemish & Age Defense Serum
Glo Skin Beauty Oil
Free SPF Obagi Hydrate Facial Moisturiser – from The Skin Shop!
I need 7/8 hours of sleep a night because… I generally can't get up in the morning no matter how many hours I get but with 7-8 I feel I can function through my day!
Confidence, to me, is…
Being happy in your own skin, be proud to be you and rock it.
How do you get over a bad performance?
It takes time. I analyse so much of my game, after good and bad games. Bad moments in games can live long in the memory. The beauty of football is it's never too long until your next game, so focus quickly shifts to the next match.
Lastly, why is sport such an integral part of community, on a club, local, national and personal level?
Sport is huge for everyone. It always baffles me when someone tells me they don't like sport, in particular football! To have a community get behind a team is special, for people to go to matches home and away to support their team is something special. On a personal level, football has been the one driving force in my life, I love everything about the game. It's helped me be motivated and professional in my life.
You just took part in Virgin Media's 'Gamers are Athletes' campaign with fellow Irish football legend David Meyler, where you both competed with WYLDE esports athletes Tyrone Ryan and Ciaran Walsh and competed in a live FIFA battle, how was it?
Virgin Media are the official sponsor of Usain Bolt's esports organisation and Ireland's premier esports team WYLDE and in a League of Ireland first, we took part in an epic live FIFA battle, all powered by Virgin Media broadband.
WYLDE players Tyrone Ryan and Ciaran Walsh represent Ireland in international FIFA competitions and are Ireland's highest ranked FIFA players.
I love playing FIFA, but I am not a patch on Ciaran and Tyrone on the FIFA pitch! As an athlete, routine is a major part of my life, from diet to hours of training and competing. Ciaran and Tyrone's commitment to perfecting their craft is incredible. This experience has been totally eye-opening for me, and the WYLDE players are a testament to the fact that gaming is serious business, and they truly are athletes.