Women in Sport: International track and road cyclist Lara Gillespie
---
In this instalment of our Women in Sport series, we hear from Lara Gillespie on her sporting story so far, stigmas and misconceptions, and the ways in which sport can bring us together.
Lara Gillespie is a 22-year-old international track and road cyclist currently in the qualification process for the Paris 2024 Olympic Games with the Irish track team and racing on the road with UAE development team.
In her first year full time on the bike after finishing college last year and getting over two years of illness, Lara has won multiple national and European titles and medals, World championship and Youth Olympic medal.
A lover of adventure, Lara loves nothing more than racing against riders who she has looked up to and admired for many years. Here, she tells us about her sporting journey so far, from earliest memories to proudest achievements and biggest aspirations.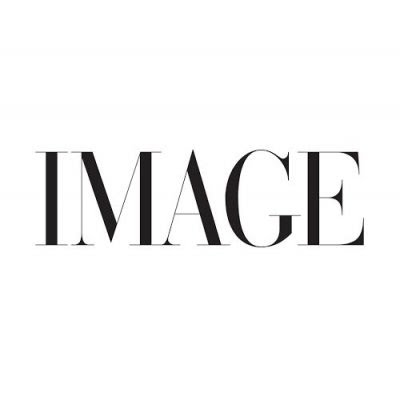 Name: Lara Gillespie
Profession: International track and road cyclist
Earliest sporting memory?
To be honest I think it is ballet, I used to dance all day every day, but if that doesn't count as a sport then playing football at the local soccer club when I was five is my earliest memory. I had just moved to Enniskerry from Carlow and I remember my first day vividly. Enniskerry football club is at the heart of the community and it's how I met everyone from the village. Once football finished on Saturday morning a group of us would run up to the parish hall to do an hour or two of Irish dancing, it was the best.
How did you become involved in your sport?
My childhood was purely spent outdoors! I spent hours in the mountains running, hiking or cycling, swimming in the sea, playing football or running laps of fields. The only time I was inside was for ballet and Irish dancing which I also adored. My mum is to thank for this, she passed on the appreciation of nature to my sister, we are a close knit family because of this and being outside exploring brought much needed peace throughout our turbulent childhood. My mum also was an athlete, previously an international mountaineer, hill running and orienteering so it was in the blood!
What message would you like to share with young women and girls interested in pursuing a career as an athlete?
If you can dream it, you can make it possible. You can do anything if you put your mind to it. Look for opportunities and ask questions, people are always willing to help, you just have to find the right people to learn with. I would say, trust your gut and only do things that feel true to you. Remember everyone develops at different rates, don't compare yourself to others and keep working on what you can control.
Proudest moment so far…
An emotional moment comes to mind. Last September, after I won the first stage of the Rás na mBan, a wave of accomplishment came over me. After being ill for so long I didn't fully believe I could get back to full strength until that moment. Also, I was so proud of how our team worked that day, and we completed exactly what we set out to do.
The female athlete I admire most is…
As a kid I always loved watching Jessica Ennis for the heptathlon. I think her all-round strength inspired me to want to be an Olympian and a champion. Now, I admire mountain biker Evie Richards because she has come back from injury many times and fought back to become world champion. I love the positive message she shares on her social media, and how she prioritises being a happy and healthy athlete which in turn makes her go fast.
Favourite sporting memory…
There are so many! Maybe the World Cyclocross Championships in 2018, the mud was insane. We had to plough down a steep muddy hill with absolutely no control, many of us ended up body sliding down or sliding on our butts with our bikes going down separately. I just remember the energy of the crowds roaring on either side of the course. There was a large group of Irish on the left, all of them dressed up as leprechauns screaming, and it was just hilarious. The race was so painful and hard, but it was definitely an unforgettable and funny race.
Do you think there is still a stigma around women in sport?
I think I am in a very healthy environment where I am not exposed to much stigma. However, I still hear comments from other people's experiences and read things online which make me think there is still a long way to go.
What is the biggest barrier to driving visibility in women's sports?
I think the lack of education about how valuable sport can be in our life, I also think there is an imbalance of role models and opportunities between genders, and this creates barriers. At times, the way the media portrays women and men is so different, and quite frustrating.
The biggest misconception that exists in women's sport is…
I think there is still a huge stigma in women's sport with the expectation and pressure for women to be athletic looking, appear lean and more feminine.
If I wasn't an athlete I would be…
A play school teacher. I would love to work with kids again some day.
My favourite pre-competition/fight/game meal is…
I usually have rice, tuna and sweetcorn, or if it is a morning race I will have porridge and bread.
My pre-competition/fight/game playlist includes…
A mixture depending on how I want to feel, e.g calm, hyped, positive…
My daily routine is…
Wake up, if it's sunny eat breakfast outside, do some stretches, start training, come home and eat. Rest. Maybe train again later or go to the gym. If not, I chill for the evening, although I am now starting another part-time role as a research assistant so I will be busy with this in the evenings.
My biggest sporting goal is…
To be an Olympic and world champion
Sports brands I love (Irish or otherwise) …
Gym+Coffee and Kinetica.
Biggest splurge to celebrate a win…
Nothing fancy I would usually go for a sea swim with friends and have a barbecue or fire night
How do you mind your mental health?
I talk to my close circle and psychologists. I meditate, and focus on breathing, I go for walks or do yoga to clear my head. I journal my thoughts a lot too.
My three desert island beauty products are…
Eyelash curler, mascara, eyebrow gel.
I need 8 hours of sleep a night because…
My body needs recovery.
Confidence, to me, is…
Doing things with joy and presence with no overthinking or worrying about what others think.
How do you get over a bad performance?
I talk with my coaches and psychologists and reset by spending time at home in nature with my family.
Lastly, why is sport such an integral part of community, on a club, local, national and personal level?
It really brings people together; people meet in places and situations they may never have before. It can be a welcoming and safe place for people to be open and honest. It is crucial for the physical and mental health of a community to be active and outside. I think sport is a special way to learn how to communicate and other life skills like teamwork and leadership.
On a personal level it is an amazing way to learn how to focus on yourself and understand yourself- you are constantly reaching new limits and finding ways to improve as a person.
On your bike for Barretstown! Paris 2024 Olympic hopeful Lara Gillespie is encouraging cyclist of all abilities to take on the Barretstown Cycle Challenge. Taking place from Friday June 23 to Sunday June 25 travelling from Cork City to Barretstown Campus in Kildare, with 1, 2 and 3 day options, it's a great opportunity to challenge yourself while also supporting children living with serious illness.
Barretstown is the largest provider of therapeutic programmes in Ireland for children affected by serious illness. To date, it has helped over 85,000 children and family members to rebuild the confidence that a serious illness can take away. Learn more about the Barretstown Cycle Challenge here.