What parents want teachers to know about ADHD
---
As the school year starts, many parents of children with ADHD will struggle to explain to new teachers or new schools exactly what it means for a child to live with ADHD. Common misperceptions about bad parenting, bold children and disruptive behaviour are damaging to a child's self-esteem and frustrating for everyone. Amanda Cassidy speaks to experts and parents to create some simple understandings for those who teach our ADHD children. The take-home message here is; It's not that they won't do certain things, it's that often, they can't.
"When people see problems in children like ADHD, their first reaction is that it's due to poor parenting, especially by mothers"
Dr Russell A. Barkley is an internationally recognised expert on attention-deficit hyperactivity disorder (ADHD) and has dedicated his career to research the topic. Having published 23 books, 75 book chapters, and over 198 papers, Russell is passionate about dispelling common misconceptions and educating the world about the science of condition.
First of all, it is important to know that ADHD is an issue of the brain's executive functioning.
Executive functioning controls seven different mental abilities that develop in a sequence over about 30 years, according to Barkley.
"Each executive function (EF) is a form of self-control.  By adulthood, we have several that interact to produce a set of mind tools, like Swiss Army Knife, of self-regulation.  We use them to plan for, anticipate and prepare for our future, or at least the future we are planning for.  These include self-directed attention, self-restraint, working memory, the mind's voice, emotional regulation, motivation, problem-solving.  I believe that ADHD disrupts all of these to varying degrees across individuals and this results in their massive problems with self-regulation"
Misconception
Yet, despite this neurological condition, because it is invisible, the public continues to believe, long after science has disproven it, that most or all behavioral problems of children must be due to the environment in which they are raised and their parenting in particular.  So when people see problems in children like ADHD, their first reaction is that it's due to poor parenting, especially by mothers.  There exists a mismatch between public views of evolution and the science of evolution.
According to international expert, Samuele Cortese, M.D., Ph.D., Professor of Child and Adolescent Psychiatry, University of Southampton, the problem is mainly with the name of the condition itself.
"In the term "Attention-deficit/hyperactivity disorder" there are probably at least two aspects that should be reconsidered. Firstly, it is not a disorder (that would imply we know the pathophysiology) but rather a syndrome (a group of symptoms that may be underpinned by a variety of factors). Secondly, the word "deficit" would induce to think that these individuals can't focus, for instance.  But actually, they can, but in conditions where the reward or motivation is high. So (in this example) it's not really a deficit in attention but a deficit in regulating attention. Also, I think the use of the slash in the formal description does not make clear that these individuals can have problems of inattention AND/OR hyperactivity-impulsivity."
In other words, often a child with ADHD can be quiet and calm but lose focus after 10 minutes.
Accommodations
Teachers, as educators, have a responsibility to understand that a child with ADHD may not have the capability to control impulses or give you their attention. Accommodations must be made. Just because you can't see it, and it presents as 'boldness' it isn't fair on a child whose executive function hasn't developed sufficiently not to take that into consideration.
Naturally, in a school setting, rules must be followed and other children considered. Over a number of years, Dr Barkley has come up with a 'cheat sheet' for educators to try to get that balance right – to support a child with ADHD in a classroom where sitting still is extremely challenging. For a child, it might be having the child sit closer to the teacher's teaching area so she can monitor the child more often and breaking down the assigned work into smaller quotas with frequent breaks. Reward charts are frequently used, incentives are the currency of a child with this condition.
"Rules and instructions provided to children with ADHD must be clear, brief, and often delivered through more visible and external modes of presentation than are required for the management of children without ADHD." explains Berkeley. "Stating directions clearly, having the child repeat them out loud, having the child utter them softly to themselves while following through on the instruction, and displaying sets of rules or rule–prompts (e.g., stop signs; big eyes, big ears for "stop, look, and listen" reminders) prominently throughout the day. Relying on the child's recollection of the rules as well as upon purely verbal reminders is often ineffective."
Consequences used to manage the behaviour of ADHD children must be delivered swiftly and more immediately than is needed for children without ADHD. Delays in consequences greatly degrade their efficacy otherwise. The timing and strategic application of consequences with children with ADHD must be more systematic and is far more crucial to keeping them in check."
Positivity
The relative insensitivity of them to response consequences dictates that those chosen for inclusion in a behaviour management program must have sufficient reinforcement value or magnitude to motivate children with ADHD to perform the desired behaviours. Suffice to say, then, that mere occasional praise or reprimands are simply not enough to effectively manage children with ADHD.
"Positives before negatives" is the order of the day for children with ADHD. The weaknesses in executive functioning associated with ADHD result in a child whose behaviour is less regulated by internal information (mental representations) and less monitored via self–awareness than is the case in normal children. Addressing such weaknesses requires that the ADHD child be provided with more external cues about performance demands at key "points of performance" in school, be monitored more closely by teachers, and be provided with consequences more often across the school day for behavioural control and goal attainment than other children.  Keep reward-to-punishment ratio 2:1 or greater so class remains rewarding, not punitive."
Check-in
Being constantly reminded to focus or pay attention can damage a child's self-esteem. Especially if they are constantly being called by their name and told to stop doing something. A good idea instead is for a teacher to create a cue word, perhaps the entire class can benefit. When he or she says the word, the entire class should stop what they are doing, look around, ask themselves what were they supposed to be doing and get back on task.
Keep reward-to-punishment ratio 2:1 or greater so class remains rewarding, not punitive. Positives before negatives is the order of the day
Amy, 40, has a son Jeremy who was diagnosed with ADHD a year ago. She says that before she makes a decision to put him on medication or not, she plans to write a diary for a few months to see if she can find patterns. She also wants a reliable behavioural chart in the form of a diary that she can refer back to in order to help her make a decision. Plus, when he is older, she'd like him to know the reasons why she took any actions to help him.
Jeremy gets told 'stop doing that' or 'sit still' or 'that's bold,' a lot.
Self-esteem
"Part of me used to like the idea of a magic pill that can help him be more focused and less frustrated with the world, but I know that it doesn't work like that. We have to focus on changing the way we parent, supporting him at school, and also doing CBT." Amy, who lives in Cork with her husband and two daughters, says that Jeremy, 8, has started to show some evidence of low self-esteem which is what prompted her to reconsider medication.
"ADHD can be linked to depression and anxiety in the future. Jeremy gets told 'stop doing that' or 'sit still' or 'that's bold' a lot. He doesn't have the same ability to push down all that negativity as you or I do, so it starts to affect his sense of self – he starts to think, I'm rubbish at things, I'm always in trouble, what's wrong with me. I have to try and stop that."
Ciara, meanwhile, has found huge benefits from treating her son (9) with medication. "He isn't as angry anymore. He's happy, he's more focused. Of course, he still acts up but a lot of that is learnt behaviour that we are still working on. I worried that medication might mean he wouldn't learn to cope with ADHD, but what has actually happened is that it's allowed him to shed the burden of his executive functional challenges and life is a more positive experience for him now so he is happier."
Exhausting
"He admitted after a big talk, that he just thought it meant she was hyper and naughty"
Of course, medication isn't the answer for everyone. But having to explain how ADHD presents is often exhausting for parents and there is rarely consistency – as in, often parents say they have to have the same conversations over and over every year with new teachers.
Milly's daughter is 11. She loves GAA and art and is starting secondary school next year. But Milly says that she is horrified how little is know about ADHD. "I would watch her swing off the goalposts instead of playing and the coach was shouting at her. When I mentioned to him that she had been diagnosed with ADHD, he looked at me blankly. He admitted after a big talk, that he just thought it meant she was hyper and naughty. I was really upset. I spend my life trying to explain what having ADHD means – how it limits some children from being able to self-control or focus and it is constantly an uphill battle. Some teachers have been amazing, don't get me wrong, but having to point out over and over that it is neurological and that she can't help it, is frustrating."
Milly says it's like telling a child with diabetes to "Come on, process glucose! Everyone else can. Try harder.
"It's like telling a child with diabetes to "Come on, process glucose! Everyone else can. Try harder"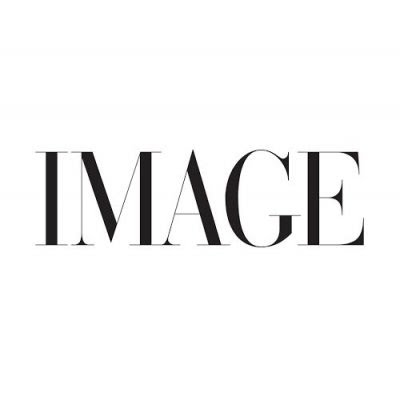 Obstacles
Children like Milly's daughter have obstacles in their path that nobody else can see. It makes it harder still when the presentations are often (whisper it) annoying, frustrating and disruptive to others. School-based management strategies should be prioritised. Things like behavioural classroom management approach encourage a student's positive behaviours in the classroom, (through reward systems or a daily report card) as well as organisational training which teaches children time management, planning skills, and ways to keep school materials organized in order to optimise student learning and reduce distractions. These are things schools can implement. Movement breaks, encouragement, understanding – these go a long way when you are a child with ADHD. The world can be a confusing place.
It's imperative that schools train their teachers and staff correctly about what ADHD is (and what it isn't) You aren't being presented with a child who's got behavioural problems, you are being entrusted to teach a child with neurological challenges that affect their ability to focus and sit still.
Make assignments clear—check with the student to see if they understand what they need to do;
Provide choices to show mastery (for example, let the student choose among a written essay, oral report, online quiz, or hands-on project;
Make sure assignments are not long and repetitive. Shorter assignments that provide a little challenge without being too hard may work well;
Allow breaks—for children with ADHD, paying attention takes extra effort and can be very tiring;
Allow time to move and exercise;
Minimize distractions in the classroom; and
Use organisational tools, such as a homework folder, to limit the number of things the child has to track.
Develop a plan that fits the child
Offer a fidget tool, headphones with music during a quiet assignment or allow a child to stand while writing can be beneficial depending on the child.
Struggle
"I want to go back and explain to all teachers that I couldn't help it. It wasn't because I wouldn't. It was because I couldn't'"
The most important thing to know is that a child with ADHD isn't insensitive to the fact that even when they are trying, they get in trouble. Alfie, now 39, struggled with undiagnosed ADHD while growing up. He says his school days were among the toughest in his life. "I would get my progress card back each month and it would be awful and I'd feel the tears at the back of my eyes because I'd really tried my hardest. Here was the headmaster saying 'it's not good enough, you are too distracted'. Now that I understand, I want to go back and explain to all teachers that I couldn't help it. It wasn't because I wouldn't. It was because I couldn't'.
"There are children out there getting their self-esteem shredded so young because of a lack of understanding from those in authority. It makes my heart break for them."
You can find more information here  and here