These sustainable yoga mats are so beautiful they double as wall art
Sponsored By
---
Sponsored By
This small Irish company is making waves with its gorgeous new yoga mat range — the perfect Christmas gift for the fitness fanatic in your life.
What is it about the holidays that jars with our inner peace? For some, it may be the stress of Christmas shopping amidst the crowds, the endless traffic along their commute or it could be the pressure to find presents the kids will truly love.
Whatever it is, the need for minding yourself is strong during this season, which is why Flowstate's newest yoga mat collection couldn't have come at a better time. Perfect for yogis and gym bunnies, these beautiful movement mats hit the mark for three important reasons.
1. They are Irish-made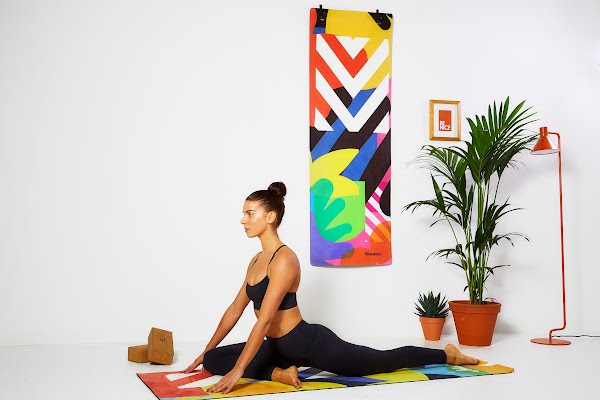 This Christmas, we are doing all we can to support local shops with high-quality goods and Flowstate fits the bill. The integrated lifestyle brand was founded by three friends John Belton, Adrienne Murphy and Al Maser, aiming to meld their shared passion for creativity and wellbeing.
"As a small Irish company, we strive to bring a human approach to our products and our business," they said. "We want to create a space of solace for people to tap into when they may not have the time or space to access the outdoors. As things begin to open up across the country, our mats offer a slice of self care into your home, where you can rebalance yourself and your mind."
2. They double as wall art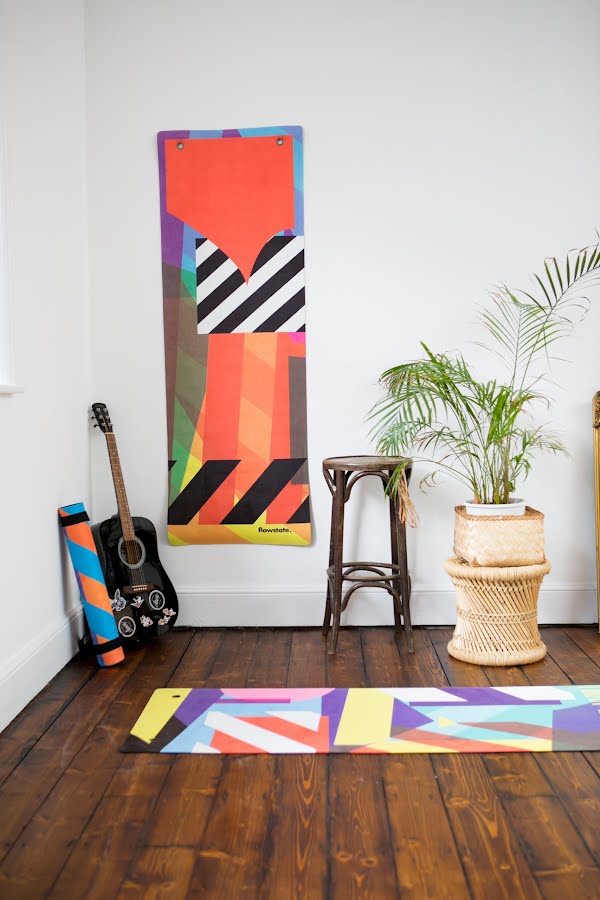 Flowstate's newest range 'The Elements Collection' was designed by Maser, who has managed to transform each mat into a functional work of art by adding a built-in hanging feature. So, when they are not being used for your daily workout, you can simply hang them on the sitting room wall, and they double as a colourful art piece.
"Our newest launch is really exciting as it focuses on bringing nature to you at home," said Maser. "With the use of a vibrant colour palette of yellows, blues and greens in the design, each mat is a contemporary representation of the forest, the sea and the sun, offering a calming escape and moment of tranquility you can enjoy from your living room."
3. They are sustainable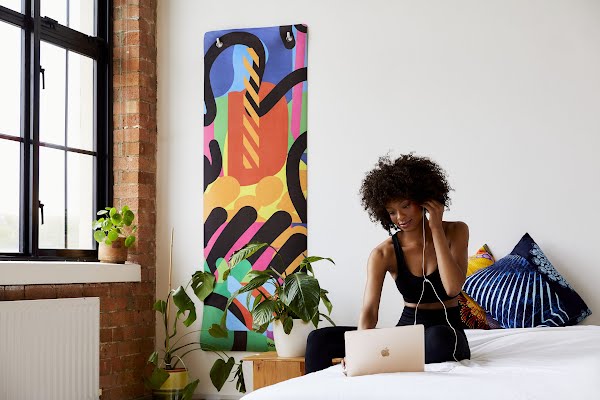 What makes the range especially unique is that each product is completely sustainable. The premium yoga mats contain a microfiber top layer, which has been bonded to a base made from 100 per cent natural tree rubber. This gives the mats a no-slip grip and soft cushion.
All of the mats are free from silicone, toxic glue, and phthalates, and instead, use water-based inks. They are eco-friendly, recyclable and biodegradable too — something that was crucial to the founders during their creation.
"More than ever, I realise the positive effects nature and exercise has had on my wellbeing," said CEO Adrienne Murphy. "Whether it's starting my day with a yoga flow, strolling on the beach, training or surfing; movement and the outdoors is definitely what has got me through each and every lockdown." 
With this wellness focus in mind, the brand has also launched a new online space called "Find Your Flowstate" —  a free to access library of curated meditation, yoga and fitness videos to help you find your perfect flow. 
Combined with a membership to their Find Your Flowstate community, their new Elements collection would make the ideal Christmas gift for the yoga guru, fitness fanatic or art lover in your life.
---
Flowstate takes an integrated approach to art and movement in the making of their unique yoga and exercise mats. Their Elements collection consists of three new mats, priced at €145 at each. Shop the range now.