The Useless Project: meet the duo that turned a sustainable passion project into a successful business
---
On a mission to use less, The Useless Project (former Sustainable Fashion Dublin) was co-founded by friends Geraldine Carton and Taz Kelleher back in November 2018.
Powered by energy, enthusiasm and positivity, they've been making waves around the country since the collective's inception and their message is simple; just use less.
We sat down with Geraldine, one half of the dynamic duo, to discuss what prompted the name change, how fashion is often 'the gateway drug' and why sustainability is never about perfection. 
Sustainability can be a little intimidating to people who are afraid of getting things wrong, any tips on where to start?
100% that is a really big issue and barrier to entry for people. People feel like, 'Oh, well if I can't do it perfectly and be 100% vegan, zero waste all the way then I'm going to get criticised and people will call me a fraud.'I know I would have felt that as well at the start. But that's a big mantra that we try to spout as much as possible – that it's not about a small group of people doing things perfectly, it's about a huge group of people doing things imperfectly and then that gathering momentum. That's how you get long-lasting change as far as we can see and as far as facts would show. It's about huge swathes of people coming together
So with that in mind, we would say, start literally wherever you can. We find that fashion can almost be a gateway drug because everyone has to wear clothes – unless you're a nudist! (Laughs) You have to wear clothes so that's something that's just really accessible to people.
Say you need a winter jumper for example. Instead of going to the generic fashion high-street shop, you could shop small, go second-hand. There are so many different options when it comes to fashion that it's a great way to open people's eyes and show that the consumerist route and the high-street and the fast-fashion route isn't the only way. 
More often than not, the sustainable route actually can be cheaper. I think people might think that it's more expensive – and sometimes it can be, but more often than not, it's cheaper because it's engaging the circular economy which is the crux of sustainability.
When Geraldine says "start wherever you can", she really means just that. Be that fashion, food waste, or even just opting to walk instead of taking the car. 
I suppose as with anything that we use in our modern lives, you have to consider the amount of resources that go into the creation of everything. Whether it's growing your vegetables, or meat consumption… we're really not purists about things but it's about tweaking the way we view our lifestyles and seeing 'Ok, where can I minimise the harm that might be carried out with my lifestyle?'
There are just so many different options in every aspect of your life, people don't necessarily realise – they think that to be sustainable, maybe it's just one specific thing. What we're trying to do is to encourage people to take on a 180 approach.
What we find is "once you pop you can't stop"! There is a lot of personal satisfaction that comes with engaging with the sustainability movement. You feel like you're contributing to the greater good. It also decreases that pressure that a lot of people feel to consume more, to buy more, keep up with changing trends. Sustainability can offer this more calm mentality and more centred approach to life and people feel like they're not put under quite as much pressure. 
They just have a greater sense of well-being knowing that they are being that little bit more positive in the world. They're leaving a lighter mark on the world and for the next generations. That definitely does contribute to a greater sense of wellbeing and positive feeling within people. That's the crux; once they start, then they can't stop. So, usually, people will start off with something maybe as innocuous as just bringing a keep cup to get their takeaway coffee. 
People then realise, 'Oh, maybe that wasn't as hard as I thought it was before.' So then they start bringing water bottles around with them to avoid always buying single-use plastic. Then maybe they give second-hand fashion and plant-based recipes a go too. What we're seeing is the more people can engage in one area, they're more likely to be open to different areas too. 
You initially started off with a focus on mainly fashion but have since expanded to include all areas, was there a specific reason for this?
It's inherently unsustainable to just focus on one area of life, although it is where our interests lay originally. We came into this just being enthusiastic about charity shops and swap shops and flea markets – that was our innate interest. Once our eyes were opened to the horrors of the fast-fashion industry and fashion production, then we started to wonder, 'Well, God. What else is happening in the world that we don't realise?' So, we looked into food waste and our food culture and the harm that's being done in that respect, and then it really took on more of a holistic approach. That's why we changed our name as well. We had started off as Sustainable Fashion Dublin, but we were no longer just sustainable fashion and we were no longer just based in Dublin, so the name didn't really hold true anymore. 
Where did The Useless Project name come from?
People are often like, 'Why would you call yourself useless?' Really, what it does, it's a double entendre. It's touching on that useless feeling that a lot of people feel in the face of the climate crisis. We know this feeling very well, ourselves. It's easy to feel that, it's easy to feel disheartened – that this problem is too big for any one person to tackle. So, what we're saying is that the solution actually comes down to using less. That's where the double entendre comes in. It's using less resources, it's treading more lightly on the world, it's tweaking the way we see the world around us, connecting the dots between ourselves and the people and the planet. Seeing how we can use less resources, produce less carbon dioxide; all those buzz words that we're seeing, it really does come down to consuming less and being more mindful with our lifestyles.  
What's the one main thing you want people to know about The Useless Project?
In terms of one main thing we want people to know about The Useless Project, I think it's that our whole aim really is to make the whole prospect of sustainability as appealing and as accessible to as many people as possible. That's why we try to organise as much stuff as we possibly can to try and get into the realm or the psyche or the interest of people all over the country and even further afield thanks to social media. 
What we both really feel, myself and Taz (Kelleher, the other half of The Useless Project), is that community is so much at the centre of what we do. It's a really important aspect to increasing the likelihood of more and more people getting involved. That's why events are a huge part of what we do. Whilst individual efforts alone aren't going to solve the crisis – you can't buy your way out of this problem, we really do have to come at it with a multi-pronged approach – but at the same time we do believe in the power of the individual influence and impact. So, by one person doing something, they can influence their friends and family. Then from there it influences the community, gets you involved in the community, makes you look beyond yourself and feel more part of the human population and the human community and the global community. That almost makes you have a stake in what affects other people around the world and makes you more likely to try to care for those people and minimise any harm that you might be incurring upon them. 
That's why events are so important to us and we value them so much. They also provide a fun aspect because it's so easy to fall into that realm of doom and gloom. How do we stay positive? If you don't stay positive then we're all doomed. The issues are so dark, so dire, that if we don't apply some kind of a positive approach, it's easy for people to just feel disheartened and then they won't try. So, by applying a kind of a fun twist and bringing people in that way, it's almost like our sell and then we get them with the actual hard-hitting facts and the figures and the real-life consequences that they might not realise otherwise. We try to do it in a way that combines the fun and the facts, and the serious and the light… for ourselves as well, we don't want it to be all doom and gloom either. 
Who do you personally look to for helpful sustainable tips/tricks online?
Social media is a curse in so many ways but it's also a blessing – it's a great way to get information. I'm a big fan of Aja Barber. She's based in the UK and she's got lots of information about fast-fashion and the perils of the fashion industry. But I mean all around the country of Ireland there are so many people really doing fantastic stuff in the realm of sustainability. Pat Kane comes to mind, she's a fantastic source of information and she runs the Reuzi shop. There are also these two guys, Emmett and Keith, and they're based in Galway. They run a kombucha business called All About Kombucha and they're all about bringing people in and creating this community feel to really spur people on with their own individual efforts.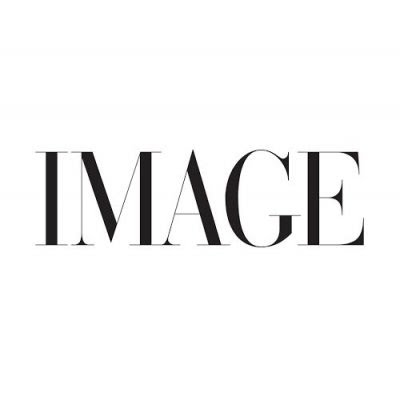 In fact, The Useless Project love what the two Galway men do so much, that they've even teamed up with them for their latest venture – a special sustainability starter kit that they launched just this week. All about using less and making more, each pack covers fermentation (it includes a kombucha starter), a plan to combat food waste, a calendar to remind you to smile, a guide to foraging in Ireland, a repurposed sewing kit, and even a template that you can use to get in touch with your local TD to put pressure on them to make sustainability and climate change a focus going into the next year. 
Emphasising that neither herself are the ultimate on sustainability by any means, the fact that they are happy to admit they're still learning only further endears them to us. "We didn't do a degree in sustainability or climate change or climate action. We really are self-taught and we're continuing to learn. We're definitely not experts in the realm of anything to be honest," Geraldine jokes. But that's all part of the appeal. "We don't want to preach but to encourage people to learn with us as we learn."