How not to break up online: 'My husband's girlfriend trying to take the p**s out of me'
---
From the upcoming Jolie/Pitt showdown to the televised horror show of Depp/Heard, has the noxious uncoupling of celebrity marriages reached new lows? Amanda Cassidy reports
"I never in a million years thought I would be doing this," actress Alice Evans posted the plea on a recent Go Fund Me page where she appealed for 25 thousand dollars to help pay for her divorce lawyer after explaining how her husband had left her for another woman.
"In August 2020, just as the pandemic was really kicking in, my entire world fell apart. Since that date I have been not only struggling as a single mother to my babies, but also trying to cover bills and food and legal fees (ha! don't even talk to me about legal fees) which dwarf any other expense in my life and have finally drained everything – savings, acccounts, pension, the lot.
"Yesterday all my accounts ran out and I couldn't buy anything. On the same day, my husband's laywer sent me a letter telling me I was due in court on August 2nd to argue 'my case' in the divorce. I currently have no lawyer and no funds to pay one. If I don't turn up at court I will be in contempt, and I have no idea what will happen to me or my kids at that point."
Vocal
Evans and her husband Ioan Gruffudd separated in early 2021 after 13 years of marriage. It has also been reported that Gruffud sought a restraining order against his ex-wife claiming she had threatened verbally on multiple occasions to "do to me me what Amber Heard did to Johnny Depp."
Alice Evans has been criticised for how vocal she's been online about broadcasting her separation with her husband given she has 85 thousand followers on her social media.
In particular, she's been criticised for disparaging remarks directed towards Ioan Gruffudd's new girlfriend Bianca Wallace.
In a now-deleted post, Evans shared a photo of Wallace with messy makeup all over her face. Alongside the picture she wrote a lengthy statement, explaining how she often struggles with her makeup due to her sight but felt no one 'noticed' – until now.
Blame
"This is my husband's girlfriend trying to take the p**s out of me when I had been hit by a rock so large I never thought I'd cone through. And because I can't see, I sometimes don't get my make-up right"
But followers, even loyal ones, were quick to point out that the photo of Bianca was taken in 2020, long before she was with Gruffudd. It was a picture Bianca had put up herself, captioning that her make up was done by a seven year old.
"I'm a huge fan of yours Alice and I'm wishing you all the best with your marriage break up, but it's disingenuous to post a picture like that when it's clearly nothing to do with your. Bianca posted that a long time ago after a child did her make up," said one fan.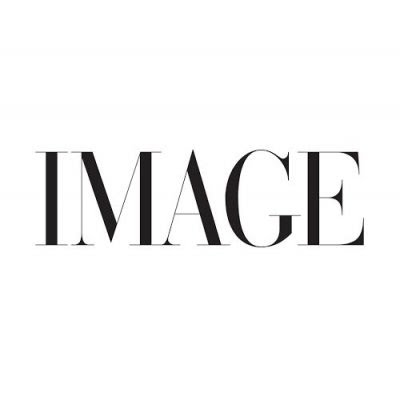 But the bizarre outbursts are just tip of the iceberg when it comes to Evan's public spate. And while many have lauded her for her bravery, others have urged Evans to keep her business private for the sake of her young daughters.
Entertainment
But love hurts. And hitting out is often a knee-jerk reaction. Unfortunately, the Evans Gruffudd saga comes at a time when celebrity dirty laundry is increasingly being aired in the public eye.
It gets a reaction of course, but for the consumer, it's entertainment masquerading as concern. The spectacle of Heard V Depp drew similar gaping. That was particularly ugly mudslinging. Millions lapped it up.
Even golden couple Brad Pitt and Angelina Jolie are headed for court. The actor is now suing Jolie for what he calls an unfair deal involving his interest in a French vineyard.  In Pitt's latest court filing, he claims that Jolie, 47, intentionally "sought to inflict harm on" him by selling her interests in the wine company.
Pitt says they had agreed to never sell their respective interests in the family business without the other's consent.
While certain relationships between two famous people end on good terms, others completely devolve into total tabloid nightmares.