Enough with the sexist 'neglected kids' narrative
---
When you are in the public eye, you are (unfortunately) exposing yourself to often unwelcome comments. But when you are a parent, those judgements and trolling can bring out the inner mama bear.
Over the years, celebrities have clapped back at the parenting police over countless incidents in which they are criticised for hurting or upsetting their own children.
Last year singer Pink's husband Carey Harte shared photos of the couple's son, Jameson, who was almost two at the time, on a motorbike. People thought the professional freestyle motocross rider was putting his son in danger and someone claimed he was wearing an inappropriate bicycle helmet.
Not one to avoid controversy, Pink posted another picture of her son soon after with chocolate stains on his face saying, "Chocolate is good for babies right?" she joked. "Help me Instagram, we can't possibly parent without you."
Judgement
When some Twitter criticised Kardashian's daughter True's skin tone. Kardashian had her baby with boyfriend, Tristan Thompson, who plays basketball for the Cleveland Cavaliers. The "Keeping up with the Kardsashians" star responded
"I dislike the fact that people are allowed to comment on my daughter's skin colour but as soon as I comment kindly back and praise her for all that she is, the comment gets erased," She wrote. "If you have the courage to post your nasty criticism please allow one to defend or comment back."
But as awful as how passremarkable the comments can be, there are none worse that the accusation of neglecting your children.
This week actor Olivia Wilde felt the need to defend herself agains the criticism of her upbringing methods. Speaking to Elle magazine, she felt so strongly about it that she felt the need to make some points.
Hostility
Referring to her two children with Ted Lasso actor Jason Sudeikis, Wilde says that she's often met with hostility when she isn't photographed with her son and daughter.
"I share custody of my kids with my ex," the 'Don't Worry Darling' director explained adding, "People assume I've abandoned my kids like my kids are somewhere in in a hot car without me."
In fact, the mother has made the choice she doesn't want her little ones to end up in paparazzi pictures. In other words, she intentionally protects her children from the spotlight.
However, she said that it is frustrating that her concern for Otis' and Daisy's privacy is still misinterpreted: "It is suggested that I have given up my role as a mother."
How dare she?
No stranger to headlines, especially since she went public with her relationship with Harry Styles, she said she's fed up with the parenting police. And that it's sexist.
"When people see that I'm not with my kids, they're always like, 'How dare she?'" she told Variety in August this year, adding, "I've never seen anyone say that about a man."
Stacey Solomon also felt the need to fire back after an online troll accused her of leaving her kids "to fend for themselves". She'd posted a joke photo of two Halloween skeletons in the kitchen with the children.
In a follow up video, Stacey clarified her husband Joe Swash had been at home looking after the kids while she was away after receiving a message saying her previous post was "not a good look".
The message, sent by an unknown social media user, read: "This is all fun and games or whatever but are you saying you just left all your kids this morning to fend for themselves?"
And it isn't just male trolls that like to pass judgement on female celebrity parenting styles.
When Reese Witherspoon made her toddler son, Tennessee James, a plate of delicious-looking cinnamon rolls in March 2015, she was instantly met with criticism. "What a horrible thing to feed a growing child for breakfast" one female user wrote.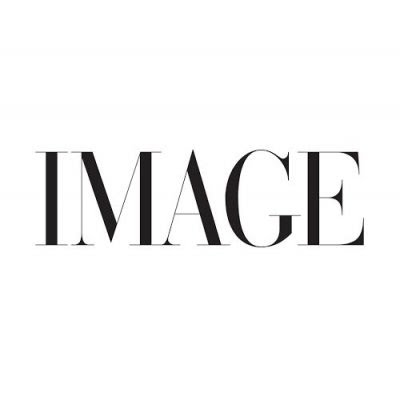 A few years ago, Victoria Beckham faced mommy shamers after uploading an Instagram photo of herself kissing her daughter, Harper, on the mouth. Trolls shamed Beckham, calling the picture "inappropriate."
Luckily many stepped in to share their own photos of kissing their children to show their support for the mother of four.
It's an easy take-down – accusing a mother of abandoning her children is designed to shame and hurt. Inevitably when a mother, any mother, is working, they probably already guilt for not being around their children.  It's a biological tug. Besides, I've never heard this aimed at a celebrity father. Enough with any parenting shaming, please. We are all just doing our best.