Inequality in women's healthcare: why it happens, why it matters and what we can do to fix it
---
Women's healthcare in Ireland has a serious problem, and it's time to tackle it head-on.
Have you ever had an experience at the doctor's that left you feeling unheard? Not listened to, not taken seriously, fobbed off as 'just stressed' or 'just tired'? This is a story that is all too common, that every woman has her own version of. Female healthcare issues and concerns are consistently downplayed, or dismissed altogether – we wait too long for diagnoses, and have to fight for suitable treatment.
In November 2020, a panel discussion entitled: BIAS: Gender Inequality in Healthcare and Research took place as part of Science Week. It was supported and developed by RCSI/Rotunda Research Department; the HRB Mother and Baby Clinical Trials Network, and funded by Science Foundation Ireland.
The discussion delved into the history of gender bias in healthcare, why it still exists today, who it affects and why we desperately need an overhaul of how we treat women's healthcare issues.
Why does gender bias exist in healthcare in Ireland?
There are a myriad reasons gender bias exists in Irish healthcare – many of them can be traced back over centuries, and are similarly found in countries around the world. According to Dr. Laura Kelly, historian and lecturer at the University of Strathclyde, 'hysteria' was a blanket term in the 19th century for a huge variety of women's issues, including anxiety, fainting, and even exhibiting sexual desire. And the answer for any evidence of hysteria was usually to commit the woman to an asylum.
As Dr. Kelly explained, there is a history of mistreating women who exhibited any type of behaviour that went against their societal role – which, at that time, was solely to bear children and look after the home. This link between women's role in society and their healthcare has continued right up to the present day – even now, many women with reproductive health issues are often only recognised and diagnosed once they start trying to have children. 1 in 10 women in Ireland have endometriosis, but according to the Endometriosis Association of Ireland (EAI) it takes an average of 9 years to be diagnosed.
Here in Ireland, the societal presence of the Catholic church also has a lot to answer for in the way women receive healthcare, from the 19th and 20th century right up until today. Women who became pregnant out of wedlock or exhibited any kind of sexual desire were branded as an embarrassment to their families, and some experienced travesties of abuse, both physical and emotional, at the hands of the church.
Birth control became legal in Ireland less than 30 years ago, in 1985. The last Magdalene Laundry home in Ireland closed only 24 years ago. And after a fight that lasted generations, abortion rights only became legal in Ireland after a popular vote in 2018.
While gender inequality in healthcare has improved in the 21st century, the generational effects are still being felt by women around the world, even now.
How does gender bias in healthcare impact Irish women?
Whether it's specifically a reproductive health issue or a more general one, women are often at a disadvantage when it comes to diagnosis and treatment in the Irish health system. Each panelist on Friday morning's discussion had examples, both personal and statistical, of women dealing with subpar healthcare – it is systemic – and sometimes, it can mean life or death.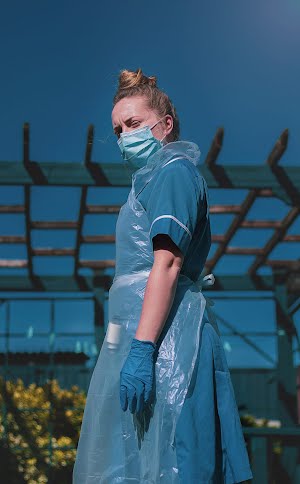 On average, women wait seven minutes longer than men for CPR to be activated.
On average, women receive cancer diagnoses 2.5 years after men. They receive diagnoses for metabolic diseases like diabetes 4.5 years later.
Women are also more likely to experience chronic pain yet are more likely to be prescribed sedatives than pain killers.
Dr. Michael O'Reilly, endocrinologist and researcher at Beaumont Hospital and Royal College of Surgeons, has a special interest in polycystic ovary syndrome. PCOS affects up to 10% of women, and those with the condition are at an increased risk of menstrual disorders, hirsutism, infertility, miscarriage, obesity, cardiovascular complications, endometrial cancer, and a seven-fold greater risk of Type II diabetes.
In short, PCOS is a serious problem that is more common than many realise.
However, what's worrying about PCOS is that, despite how common the condition is, the first international evidence-based guidelines for assessing and managing it were only published two years ago. As Dr. O'Reilly stated, it's "incredible" a condition as common as PCOS did not have guidelines available before 2018 – even these guidelines were admittedly formed from "low to moderate" levels of research, due to a lack of funding into the condition.
Our Mental Health
Dr. Cliona Loughnane of the National Women's Council of Ireland, weighed in on women's mental health in Ireland, in particular since the beginning of the pandemic. Women are at a higher risk of many mental health issues – women are more likely to experience depression, anxiety, to have an eating disorder and to self-harm. And according to Dr Loughnane, these levels of mental health issues cannot be examined without looking at how women live and work in modern Ireland.
Women are more likely to work in low-paying jobs, and represent almost two-thirds of those on minimum wage. Women are more likely to provide care for others on a daily basis, such as for children, those with disabilities or elderly people, and are more likely to not be paid for this care. Women are also more likely to experience domestic abuse and sexual abuse, and these instances have seen an increase since the beginning of the pandemic.
In 2020, the National Women's Council examined these factors in their publication Out of Silence, which aims to record women's experience of mental health in their own words.
Many of the women's accounts were heartbreaking and familiar to those who have struggled with healthcare in the past.
One woman said: "My mam would suffer from depression and instead of talking to her and giving her help, they just kept giving her tablets". "Embarrassment and shame is a key reason why we [women] don't tell people how we feel", another added.
Another panelist, Jeanne Sutton of the Endometriosis Association of Ireland, stated that it is a "huge ask" to appeal to Irish women to trust their health service, as our history of dismissing women's health issues is so severe. Sutton added: "Pain is not normal, discomfort is not normal, and you deserve healthcare".
How can we tackle this problem?
While we are more comfortable in calling out healthcare inequality when we see it, there is still so much that needs to change in order to tackle the problem in an impactful way.
As Dr. Laura Kelly pointed out, the lack of female medical professionals throughout the 20th century and beyond has undoubtedly contributed to inequality and gender bias in healthcare. While the balance of male and female medical professionals has improved, there is still a lack of women in leadership and managerial positions in healthcare – unless women are making topline decisions, there is still a danger of inequality for women receiving care.
Jeanne Sutton suggested a more focused approach to reproductive healthcare in education in Ireland. "A menstruation education programme would be hugely beneficial and could help boys to have empathy for the women in their lives and their healthcare issues", she said.
And for all of us to do our part, getting involved at a grassroots level is of paramount importance. Rachel Kenna, Chief Nursing Officer with the Women's Health Taskforce, encouraged women who have concerns or recommendations for women's healthcare in Ireland to get involved with the taskforce directly.
Budget 2021 has allowed for a €5 million fund to implement actions recommended from this Taskforce, which will be entering Year 2 of activity in 2021. You can make your own recommendations to the Taskforce on areas you would like them to focus on by going to menti.com and entering the code 60 03 46 0. You can then write a short message with your recommendation and it will be recorded and examined by the Taskforce.
You can watch the BIAS: Gender Inequality in Healthcare and Research panel discussion in full below: