We all know our preoccupation with giving heart-warming, jaw-dropping, tear-jerking gifts for Christmas is a little neurotic. But also know you're not alone, says Suzie Coen.
How are you feeling about Christmas now that it's just around the corner? A bit giddy? Excellent. A little panicked perhaps? I know. It's the fecking presents, isn't it? When you think about it, the exchange of Christmas presents is akin to psychological warfare.
For a start, there are the eye-watering costs coupled with the anxiety of finding that perfect, heartfelt gift. Christmas presents are never just presents. They are responsibilities in starry paper, they're a family test, emotional landfill. They're passive aggressive statements, or irony off the internet or something that means too much or jewellery you'll die in, to make a point. They put pressure on us to express our feelings through the medium of searching through Amazon on a Sunday night, and I wish sometimes there was an easier way.
The problem is that there is no way to win in a culture that correlates great gifts with great love. And it's so easy to fail. Too many Januaries have begun with bath bombs undetonated but relationships exploded. Shopping is an art, like everything else. There is no reason to think that just because the high street is alight with twinkling decorations that we will suddenly become experts; that a year of listening will suddenly be carefully condensed into the single item your brother/mother/partner will cherish. And that this item will be available at lunchtime, on your chosen shopping day, in the first shop you go into.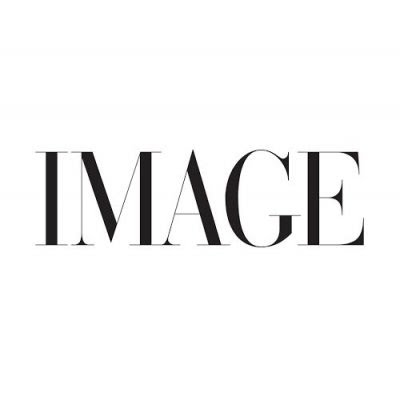 Illustration by Chrissy Curtin
Christmas isn't Christmas without some eleventh-hour retail anxiety resulting in panic buying or just plain bad choices. Buying wildly inappropriate, useless and completely random gifts has always been a cherished tradition amongst the men in my family. My dad (possibly the kindest man ever) nearly wiped out all Christmas cheer in our house one year with his (unsupervised) fun book purchase – Dating for Dummies – for his eternally single daughter (me). We're still not sure what my eldest brother (living in the States) was at when he sent a framed professional photograph of himself, to my parents as their (joint) Christmas present. But the biggest "why" present gong goes to brother number three, who one year thought my parents would be thrilled with a massive fish tank filled with 15 exotic fish… Not to boast, but I've collected my own stunning festive crackers over the years, including prettily packaged cellulite cream; a car de-icing kit; a foot spa; a medley of saucepans; toenail clippers; a tin whistle; and a lot more calm colouring books than anyone deserves.
But I wasn't as lucky as the pal whose good friend gifted her a fabulous designer swimsuit complete with the teeny tiniest piece of seaweed nestled in the crotch. Regretfully, I'm not here to tell you what makes the most successful gift – I mean, someone else's bumper box of coloured sponges might be the recipient's perfect wish; but there are a few things that will never make acceptable Christmas presents, whether you're giving or receiving…
A present you don't want
A grim practice with a prissy name, "regifting" tries hopelessly to convince you it's a thrifty, sustainable way to pass on items for someone else to love. This might work in your head, but on the day itself, it will merely look "tight". How will they know, you shrill? Immediate giveaways include it being from a range they know is no longer on sale in the shops, dust on the packaging, and less common than TV would have you believe but still a thing, they were either there watching you receive it last year or, worse, gave it to you. This is the booming voice of experience, believe me.
Italian panettone
I like panettone, although it screams affectation and brings on derision from traditional Christmas cake diehards. They can't appreciate the taste and carbohydrate sensation that is sugary, spicy, fluffy, cakey bread, served in huge slices, the perfect accompaniment to that cup of hot chocolate so rich your arteries slam shut. That said, it's absolutely not an appropriate gift, not even as an afterthought for your mum/auntie/nicest neighbour if you're dropping in for a cup of tea. Panettone says, "I have zero imagination and panic-bought this at the gourmet deli on the corner. Merry Christmas, here's some bread."
A medical procedure
I know. Mind boggling. From the lecherous lad bullying his wife into new boobs for Christmas to the couple treating each other to fillers, nothing says "I love you" like the suggestion you could do with a bit of a tune-up. It's like getting someone exercise gear, support underwear, or breath mints. Unless someone actually asks you for Botox for Christmas, switch out the temptation to buy them some light improvements and instead spend time reassuring them you love them just the way they are.
So yes, Christmas gifting is akin to a high wire dance in slippy ballet pumps, fraught with potential perilous plummets, but the soaring, exhilarating feeling you get when you absolutely nail a present is worth it all. The best gifts communicate, "I see you and I get you." A good gift can be practical, thoughtful, hard to find, nostalgic – whatever the meaning behind it, it speaks to your specific relationship with that person. Not only does the thought count, it's everything.
Photography by Zara.
This article originally appeared in the Winter issue of IMAGE Magazine.