Does astrology affect our dreams and other things we've always wanted to know
---
All people – and many animals – dream when they sleep.
A period of mental activity that happens while sleeping, dreams are characterised as scenic and/or sensory experiences that involve images, sounds and occasionally smells or tastes. Sometimes dreams follow a narrative, other times they're completely random and make little sense. Some of us remember what we dream about, others wake up with no recollection of the bizarre inner workings of their brain. It's all subjective and varies from person to person. 
The pandemic wreaked havoc on our nighttime routines, which inevitably had a knock-on effect on our dreams too. Increased anxiety, health worries and concerns over job security all contributed to the problem, and many people may have found that the content of their nightly dreams changed too.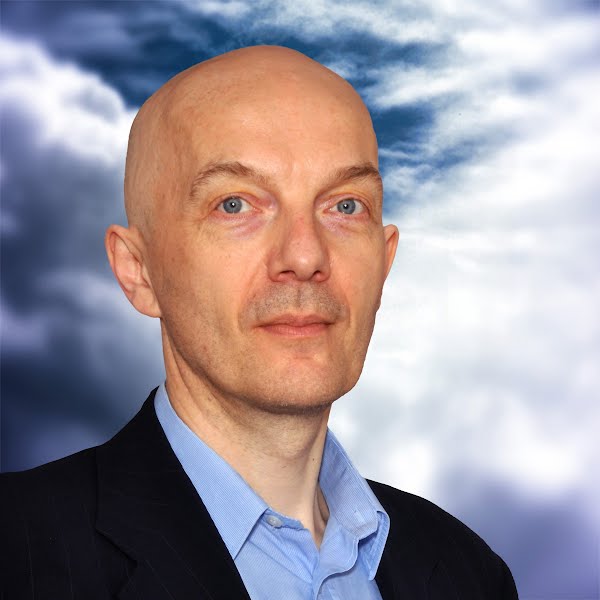 We spoke to dream psychologist Ian Wallace who gave us the lowdown on what happens after we close our eyes at night. 
Do all dreams have meaning or are there particular things to look out for that can then help us decipher them?
All our dreams have meaning, even though they may seem to be just a sequence of unusual and out-of-context events.  The fundamental psychological function of dreaming is to process our emotions. The main way that we express our emotions in waking life is through the use of linguistic imagery, such as metaphors and idioms. This is reflected in our dreams, which are not just a stream of imagery but also a flow of emotions. We use our dream imagery to symbolise our emotional life and so the particular things to look out for are dream images that have strong emotional meaning for us. For example, the dream image of a loved one or a place that is dear to your heart has powerful emotional content that can help you to decipher your dream.
Does our bedtime routine impact whether we dream or not?
Everyone dreams. It is a natural biological function and every human being dreams for around two hours per night, so we spend a twelfth of our lives dreaming. We sleep in 90-minute cycles and typically have one dream episode in each sleep cycle. Although it is commonly believed that we just switch off from waking life when we go to sleep, the transition is a more gradual one so our bedroom routine can have a major impact on our dream content. Your bedroom should be a cool dark haven with little or no mental stimuli, such as phones, tablets and televisions before you go to sleep as these will disrupt your journey into sleep. Drinking coffee in the evening or too much alcohol will also prevent high quality sleep, so simply try to relax for a couple of hours before you actually lay your head on your pillow and close your eyes.
Is there a way to prevent nightmares?
Nightmares are often considered to be separate phenomena from dreams. In reality, nightmares are just dreams that are more vivid and emotionally intense, often with a feeling of being out of control. We tend to think that dreams happen to us but recent scientific research has shown that the opposite is true. We actually happen to our dreams and create everything that we experience in them. As dreams are how we process all the emotions that we experience in waking life, nightmares are an indication that we are experiencing powerful emotions in waking life that may appear to be beyond our direct control. The best way to reduce the emotional intensity of your dreams is to address situations in your waking life that are triggering powerful emotions for you. For example, if you create a nightmare of being chased, ask yourself what is the main goal that you are pursuing in waking life and how can you think about it more objectively rather than becoming too emotional about it.
Is what we dream about a reflection of our actual waking lives? 
We create our dreams to make sense of all our waking life experiences and so they are the ultimate self-portrait of who we are, what we need, and what we believe. A dream is the ultimate selfie. It is typically thought that dreams are just a way of processing the events of the day that have just been experienced but we use our dreams to make sense of everything that we have experienced in life so far. When we dream, we are making sense of not just the day before but our entire life experience and what it means to us. As well as using dreams to make sense of our past experiences in life, we also use dreams to play around with our future expectations of how our lives might unfold. For example, many dreamers use the familiar scenario of being late for a school exam as a way of judging their potential performance as they examine the best way to achieve their preferred outcome in waking life.
Is dreaming affected by astrology/the zodiac? 
There is no direct psychological evidence that dreaming is influenced by astrology and the zodiac. However, the language of dreaming is symbolism, where we use tangible objects and events to represent intangible experiences such as emotions and intuitions. The use of symbolism is the natural human way of making sense of experiences beyond the purely physical, so we find it in all areas of human activity such as literature, music and science. This use of symbolism is also to be found in older and more esoteric forms of sense-making, such as tarot and astrology. Much of the symbolism used in astrology can be interpreted by using the same methods as used in working with dream symbols. For example, the symbol of the Moon as a reflection of unconscious hopes and desires is to be found in both astrology and dreams.
A firm believer that exploring our dreams is the most powerful and accessible way to realise what we want in life, you can find out more about Ian and his work over on his website.
This article was originally published in September 2021.