A group of single mothers bought a house and made a home together, and we need it to be made into a movie pronto
---
Proving that a flatshare set-up doesn't need to be confined to university days, these American moms are 'burning the rule book of life' and are forging their own live-in community.
So much of life is spent attempting to predict the future and constructing a long-term contingency plan around it. While the more traditional route of mortgage-marriage-kids may occupy the mainstream, four Washington women are showing us that there is no formula to living a happy, fulfilling life.
When Holly Harper and Herrin Hopper would speak about their shared fantasies of living a commune-style existence, they never imagined that it would one day become their reality. After a particularly rough few years, Holly was left reeling in the wake of a divorce, a cancer scare and the passing of two loved ones. Her "perfect picket fence life" had been upended, but she knew that a rented apartment was no place to raise her 9-year-old daughter.
That same year, Herrin Hopper also separated from her husband and was living in an apartment with her children, aged 9 and 13. The duo provided one another with a sturdy shoulder to cry on and over their many Zoom calls, a passing joke became a plan of action and before they knew it, they were on the phone to a realtor. "You're mad," he said. "I love it."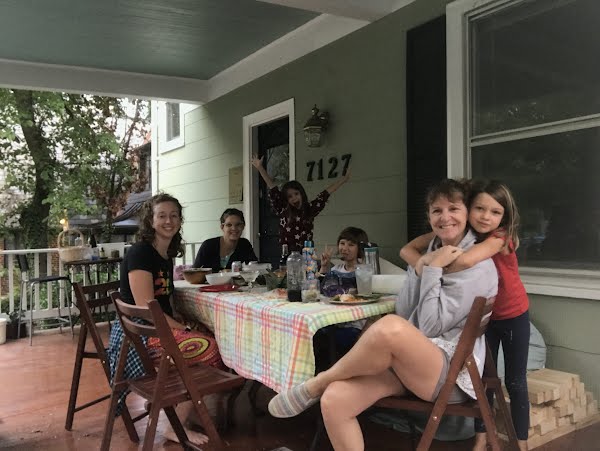 Platonic partnership
In a world that can seem to have no space for single women, having the courage to carve out your own path is no mean feat. After lengthy discussion, the duo were satisfied that their values aligned and by April 2020, they made an offer on a four-unit multifamily property.
During their search to find renters for the remaining units, Leandra Nichola — mother of two — got in touch and they connected immediately. Shortly after, Jen Jacobs — an old friend of Holly and Herrin who was living alone during the pandemic — joined the clan and Siren House was complete.
Named after a mythical creature that's half-bird, half-woman, this symbol of female empowerment is a fitting emblem for a home that not only represents new beginnings, but a renewed appreciation for female friendship, platonic bonds, and the power of community.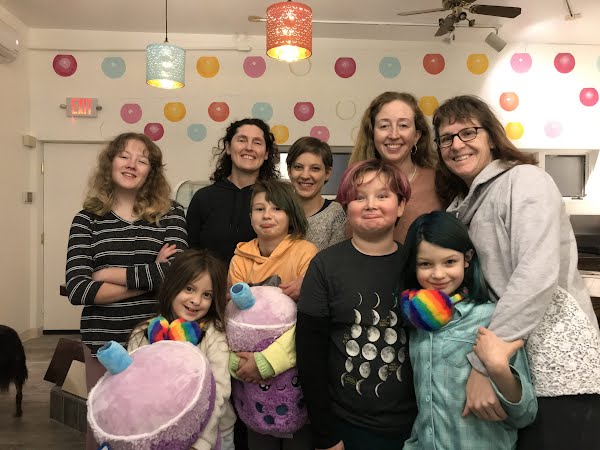 It takes a village
Taking the phrase to a whole new level, these four friends have built their very own village and — with five growing kids between them — share the burden, as well as the rewards. From car-sharing and babysitting to communal dinners and many movie nights, the grown ups — aged 40 to 46 — share the ups and down, and are having just as much fun as the little ones.
Speaking to The Washington Post, Hopper said, "We all have this awareness of each other's humanity, and a genuine desire to care for one another. We're not romanticising it. It's real and true and deep and doable."
Teaching their children that life is full of twists and turns, and that you are the master of your own destiny, Siren House sounds like a great place to grow up and grow old. Now, someone call Hollywood because I smell a Netflix Original!
Images courtesy of Holly Harper via The Washington Post.
This article was originally published in September 2022.